Before Selena Gomez was spotted looking lovely in a Topshop dress and white mesh booties over the weekend (Sunday, August 3), the former Disney darling channeled a different look the day before.
She went with an edgier style, fashioning a pair of braids, a crop top, and some high-waist trousers. She also teamed the outfit with dark eyewear, a leather jacket, and some fierce knee-high sandals for added drama. It was an unexpected look, especially coming from someone sweet like Selena, but she managed to pull it off well enough.
Selena Gomez channels edgy hip-hop style with a leather jacket, slouchy pants, and knee-high sandals, while out and about in Los Angeles on Saturday, August 2, 2014
Do you approve of Selena's outfit, yes or no? Do you like the mix she put together here? Is it something you would consider wearing yourself?
While you play fashion police today, allow me to fill you in on Selena's fierce footwear. Selena's sandals are the Rebecca Minkoff Rita gladiator shoes. These strappy heels feature a lace-up design, geometric cutouts, double buckles at the opening, and 15-inch-tall shafts. The heels on these shoes are about 4.25-inches-tall so they're moderately high.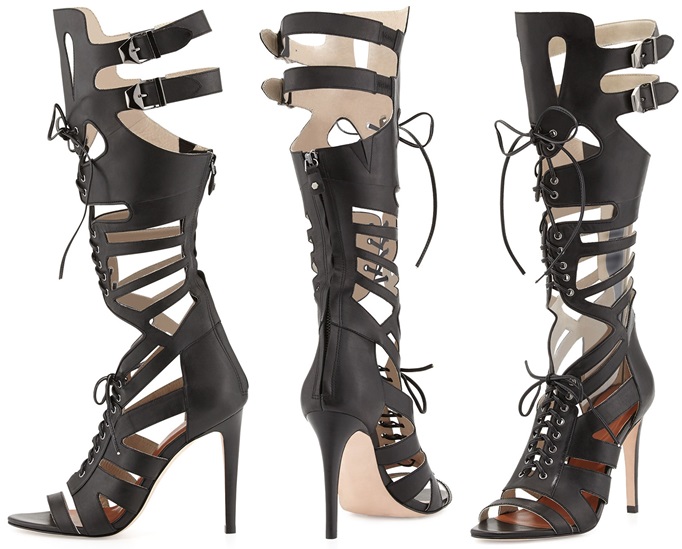 Rebecca Minkoff Rita Knee-High Gladiator Sandals, $525
The Rita are your combat boots and strappy sandals rolled into one. Beware, much like other knee-high gladiator heels, they're not for the faint of heart. You really have to be daring enough to rock a pair.
If you want Selena's Rebecca Minkoff sandals, feel free to purchase them in your size at Neiman Marcus. Price for a pair is $525, which is actually a palatable amount, though still expensive.
For those on a budget, what I can recommend are these Vince Camuto Omera sandals. These come in a more conventional gladiator silhouette. However, they're crafted from genuine leather and will only set you back an affordable $70 because they're on sale: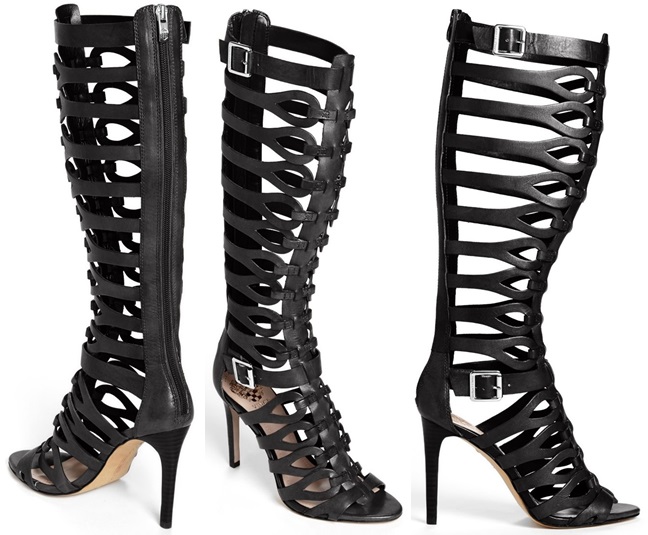 Vince Camuto Omera Knee-High Gladiator Sandals, $70 (was $179)
You may also consider the Penny Loves Kenny Conduct sandals, which are practically a replica of the Vince Camuto Omera, only, with minimal platforms at the bottom: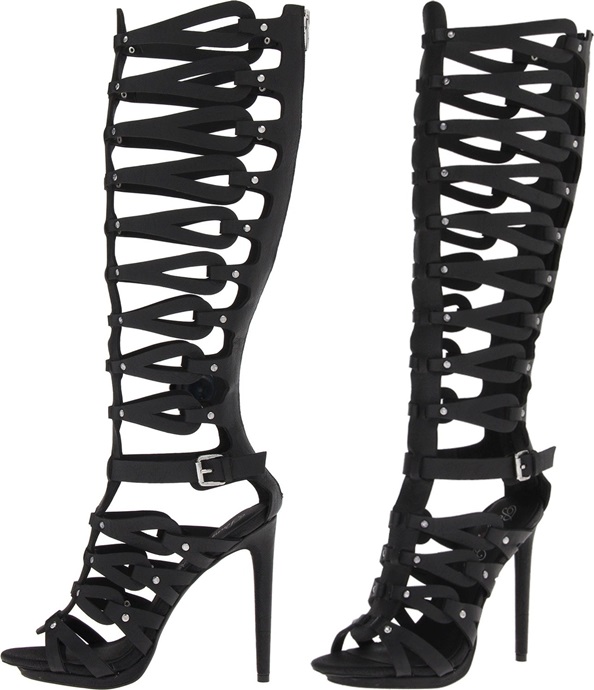 Penny Lovs Kenny Conduct Knee-High Platform Sandals,$90 (was $129)