A few days ago, I found this picture of Selena Gomez looking like a 12-year-old. This was taken last May 12, when the former Disney cutie was out and about in New York City. With her baby face and her hair done in a loose side-braid — plus the fact that she's in a short flared skirt — I couldn't help but think Selena literally looked like a young girl playing dress-up in mommy's stilettos. Of course, the closer you look, the more you realize she's a young woman who simply looks, well, young for her age.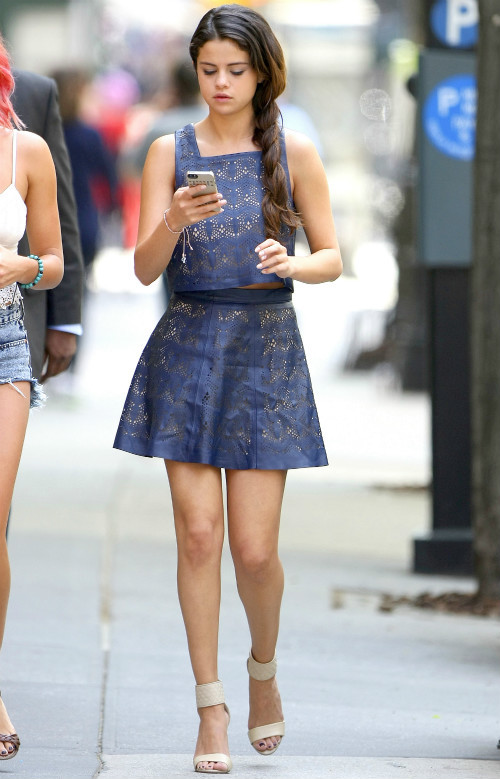 Selena Gomez, out and about in New York City on May 12, 2014
Do you like Selena's street style or do you think it doesn't suit her?
Personally, I could say the top, which is supposed to be cropped, is a tad long for the whole "look". It should have been shorter. I also think she should have just worn her hair down in loose waves to appear more grown-up. That said, I think the bottom half of her ensemble looks alright. Would you agree?
Selena's top and skirt are from Parker. Both pieces are made of perforated leather, and can easily be purchased online. Both, however, are quite expensive.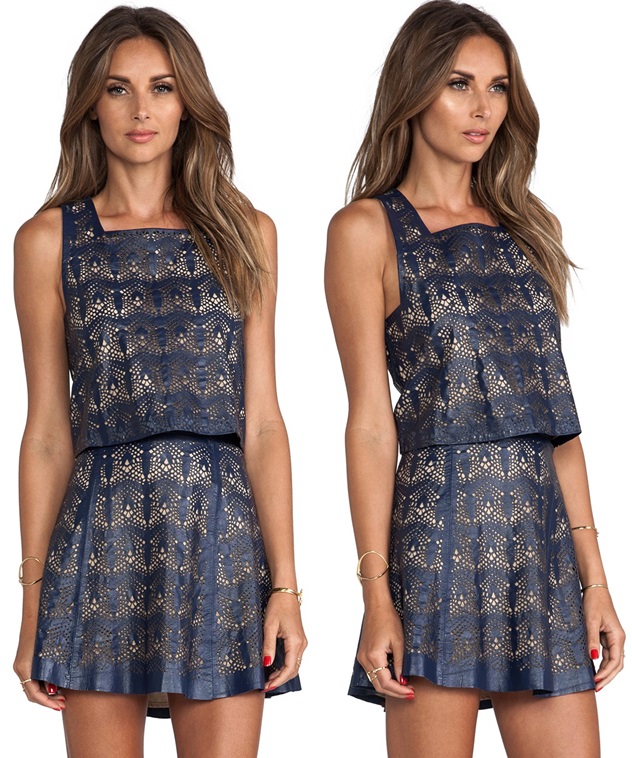 Parker Filomena Leather Skirt, $297 (was $330) / Parker Kelsey Leather Top, $330
As for Selena's sandals, well, let's just say she made up for the lack in affordability of her outfit by going for a pair of heels that were the opposite — sandals from Kendall & Kylie for Madden Girl that retail at an easy $80 a pair. Check 'em out up close: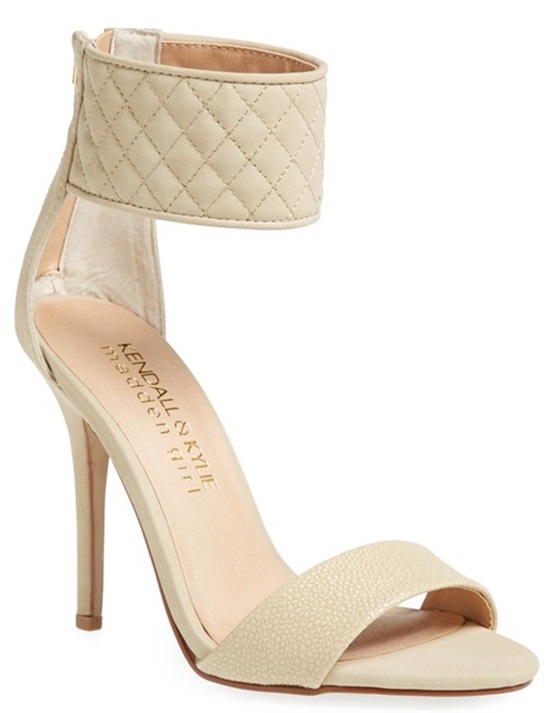 Kendall & Kylie for Madden Girl Dejah Ankle Cuff Sandals, $80
Like what you see?
These strappies feature 4-inch-tall heels and thick quilted ankle cuffs. Zipper closures on the back are provided for ease of wear. If you fancy Selena's sandals, feel free to grab them while they're fresh off the grill.