Selena Gomez stepped out in a rather unexciting outfit recently. The young actress was spotted wearing a pair of pajama pants and a long loose kimono while out and about in West Hollywood on Thursday. She teamed the mix with a fitted white tank so at least she didn't look too frumpy. Capping off the ensemble were white-rimmed peepers, a tiny clutch, and a pair of textured ankle-wrap sandals. It was as if the Wizards of Waverly Place star was taking a break from her usual always-fashionable self. No, don't get me wrong, the outfit wasn't bad, but it wasn't spectacular either.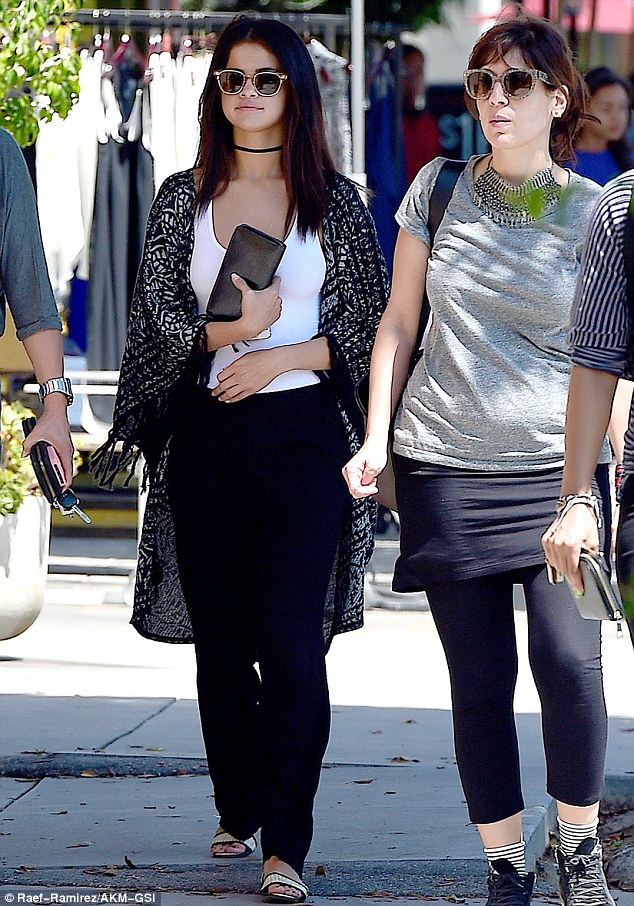 Selena Gomez spotted out and about in West Hollywood in a pajama themed outfit, August 21, 2014
Do you approve of Selena's latest street style?
I think I can understand why she chose to wear it. It's easy, breezy, and ultra comfortable. It's perfect for days when you're feeling too lazy to dress up.
I  don't have the complete details on Selena's outfit, but what I can tell you is that her two-tone sandals are from Rachel Zoe. They're called the "Gracie", and they feature embossed leather uppers that mimic the texture of exotic skin. Here's a closer look at the pair. You can also score the Gracie in textured black and navy suede if you want the option: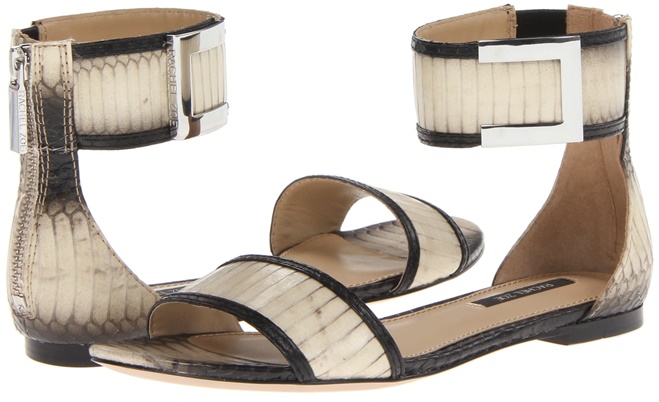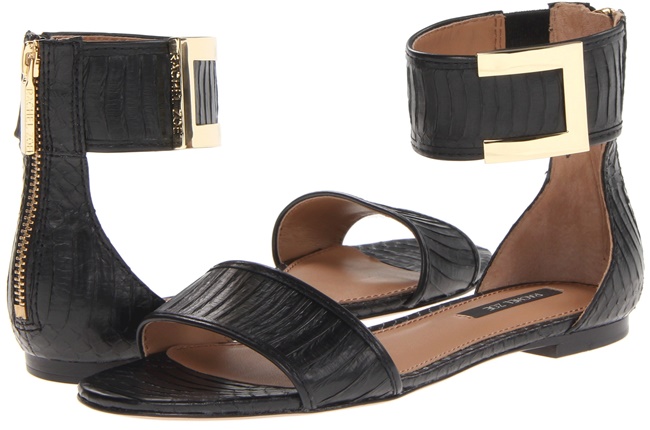 Rachel Zoe Gracie Sandals in Black/White, $234
Wear the sandals with loose pants, a white tank, and a kimono if you wish to steal Selena's style. If you wish to give it your own spin, go with cropped skinny jeans instead. That way, you can show off your gorgeous sandals. For kimono suggestions, here's one from Topshop that you can consider: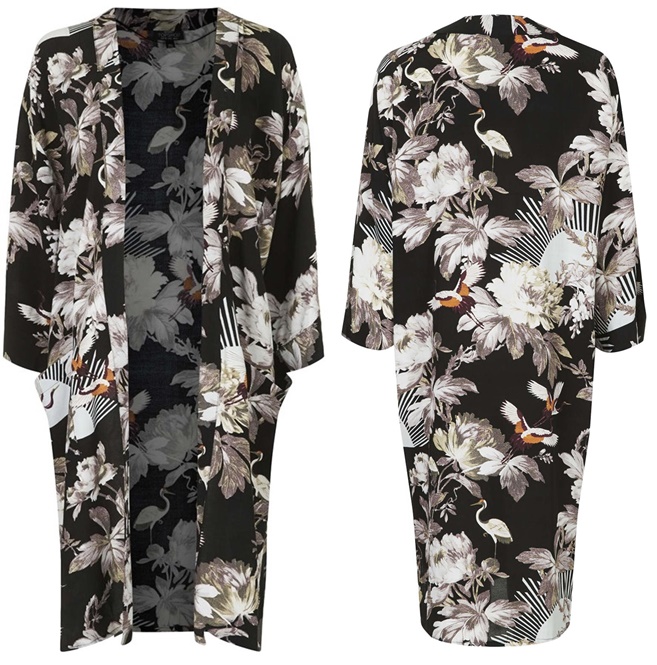 Topshop Fantasy Print Long Line Kimono, $90