If you follow Selena Gomez on Instagram, then I'm sure you've already seen this seemingly naked selfie she posted recently. It's actually more of a body silhouette, and I personally think she had panties on when she had it taken. Just check out the outline of her figure, you'll easily notice the panty line.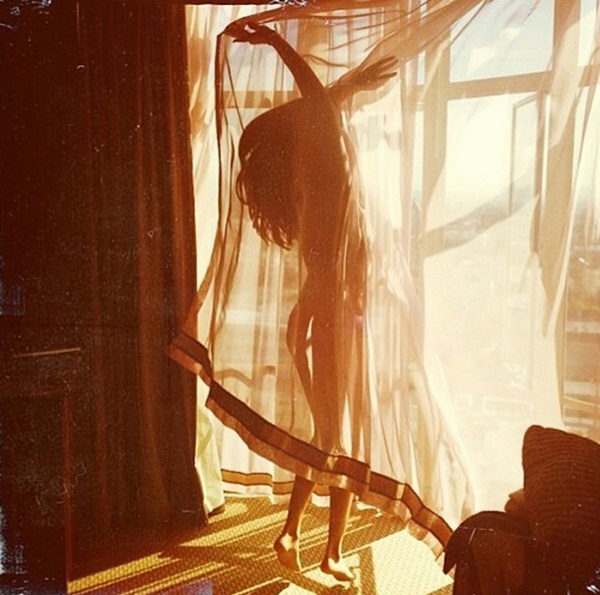 Selena Gomez appears naked in this picture she posted on Instagram
Aside from the fact that she and Justin (Bieber) are once again back together, this bit of sexy news is what's making the headlines today. A day after publishing the much-talked about photo, the Wizards of Waverly Place cutie was spotted hanging out with Kendall Jenner at Joan on Thirds. 
Honestly, I had no clue they were friends. But I guess there's a lot we don't know about what goes on in Hollywood.
For the lunch date, Selena wore a two-piece outfit that consisted of cropped top and trousers. I didn't like the outfit as it made her look old, but that's personal preference, of course.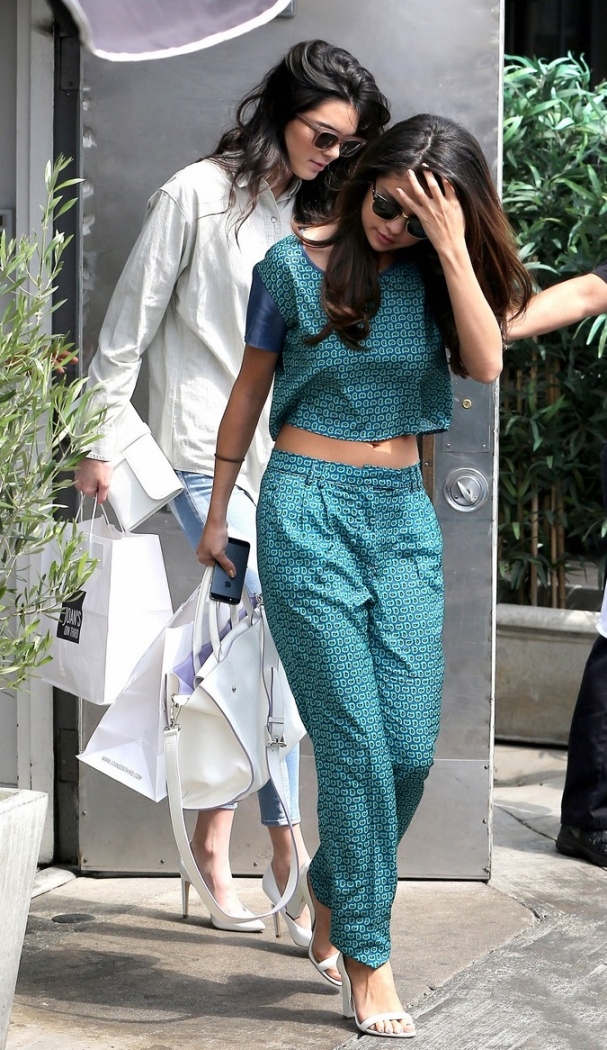 Selena Gomez grabs lunch at Joan on Thirds with Kendall Jenner, March 21, 2014
What caught my attention, however, were the sandals she used to cap off the ensemble. They reminded me so much of the pair (from Tom Ford) Jennifer Lawrence wore to the Vanity Fair Oscar Party a few weeks ago, except that Selena's shoes were fashioned with thick block heels.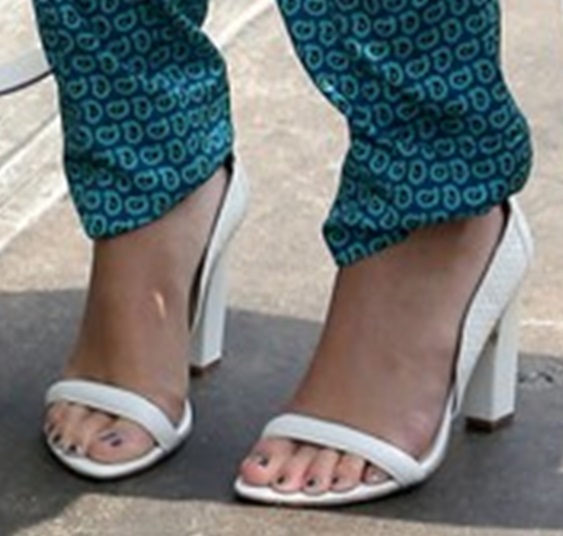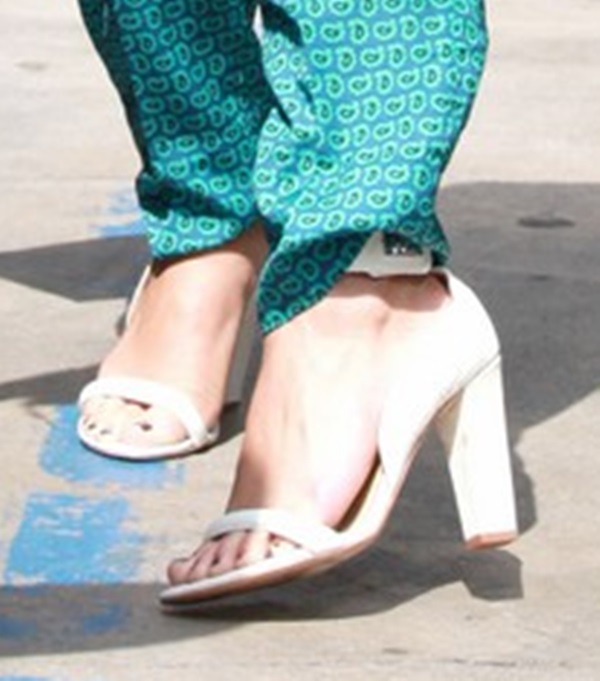 A closer look at Selena's ankle-strap sandals
Any idea where Selena scored her sandals?
I have no leads at the moment. I did my research but came out empty handed, so I'll need to wait for someone to actually recognize her shoes before I can give you any more information.
In any case, I thought I'd leave you with a pair of alternatives in case you're interested in grabbing something similar. Check out the Aquatalia by Marvin K. "Skylar" sandals. While these don't feature block heels, nor do they have raised sides, the "look" is there if you want to achieve it.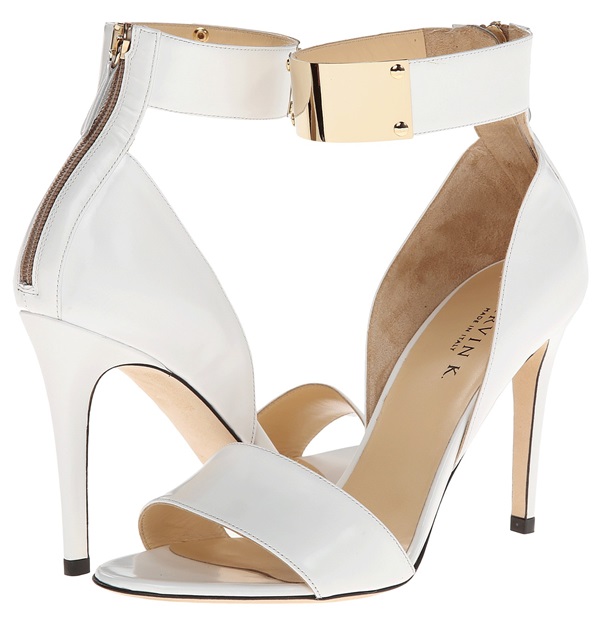 Aquatalia by Marvin K. Skylar Sandals, $475
That being said, I would also like to warn you that these substitutes are not cheap. A pair will set you back a rather high $475. If you think grabbing them is worth it, then by all means, do so.