Selena Gomez just redefined double denim dressing over the weekend. The pretty starlet rocked the combination in the sexiest way ever while at Miami airport on Saturday. She wore a long jean jacket over high-waist cropped jeans and then showcased her very toned abs in nothing but a white sports bra. Capping off her attire were dark sunnies, a mini bag, and a pair of sleek ankle-strap sandals. Suffice to say Selena looked fabulous in the whole getup.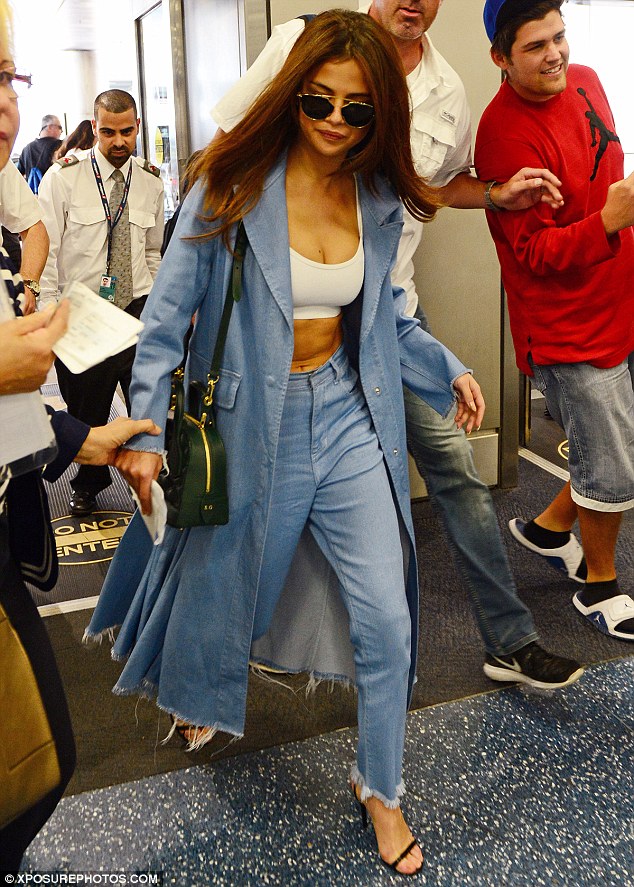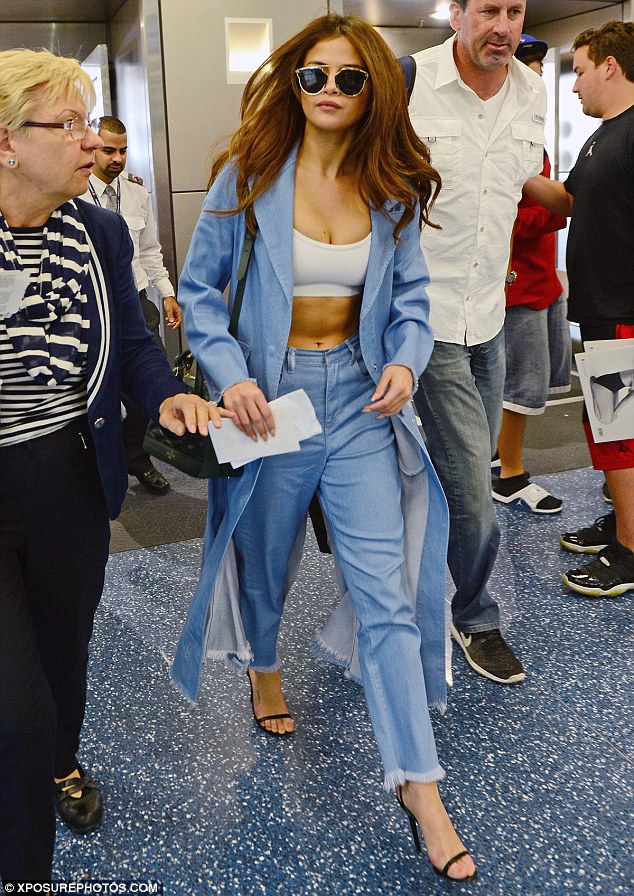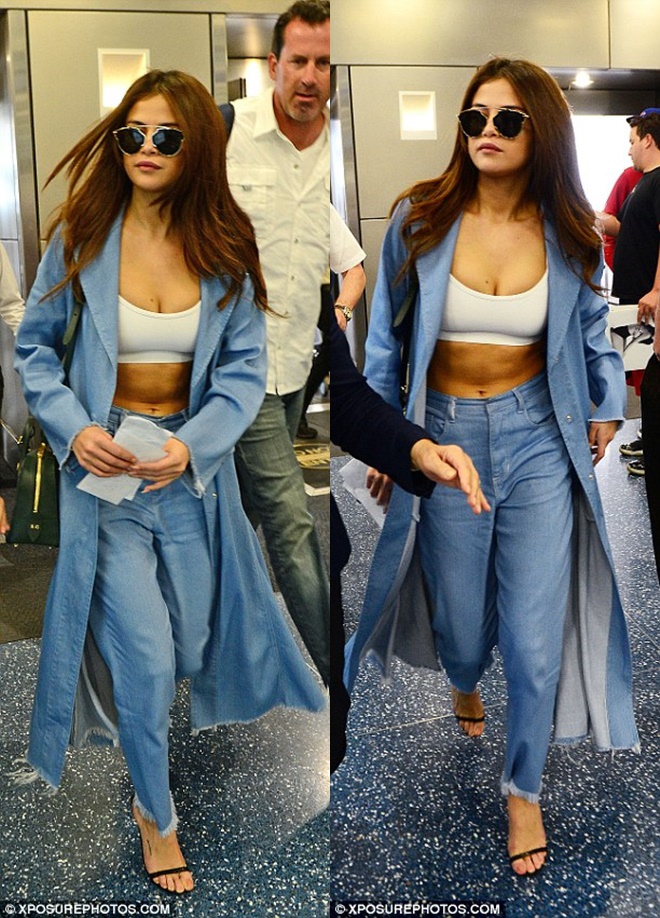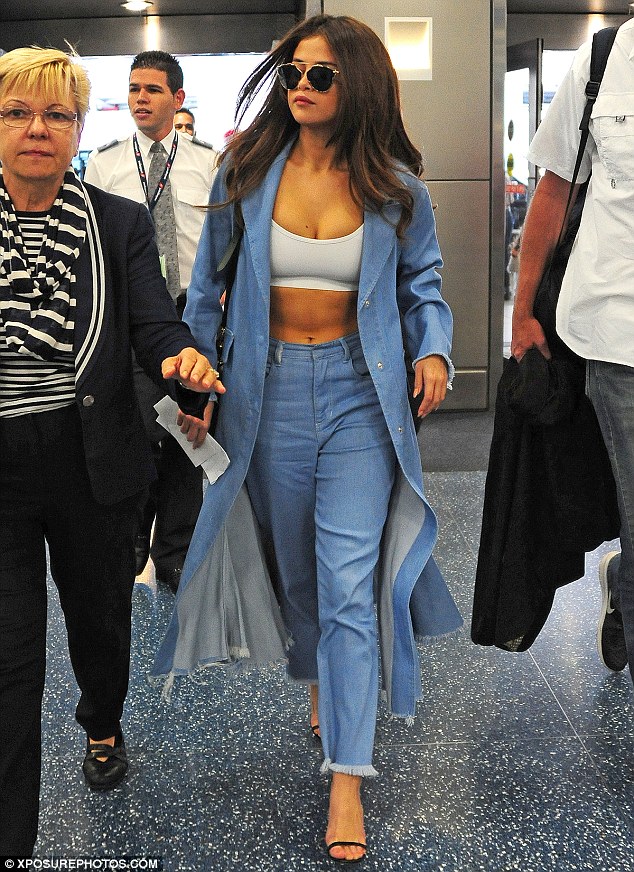 Selena Gomez showcases her cleavage and toned abs in a double denim attire while at Miami airport on April 9, 2016
Can you rock double denim and work it like Selena here? Would you wear her outfit?
If you're looking for a fresh way to wear the all-denim look, take a cue from the actress and singer. Put on a long denim jacket, some high waist denim jeans, and then showcase your abs by wearing a crop top underneath. Finally, make sure you cap off the mix with sexy ankle-strap sandals.
Selena's heels are the Jimmy Choo "Minny". They feature slender straps and 4-inch-tall self-covered heels. You can find them online if you wish to order a pair.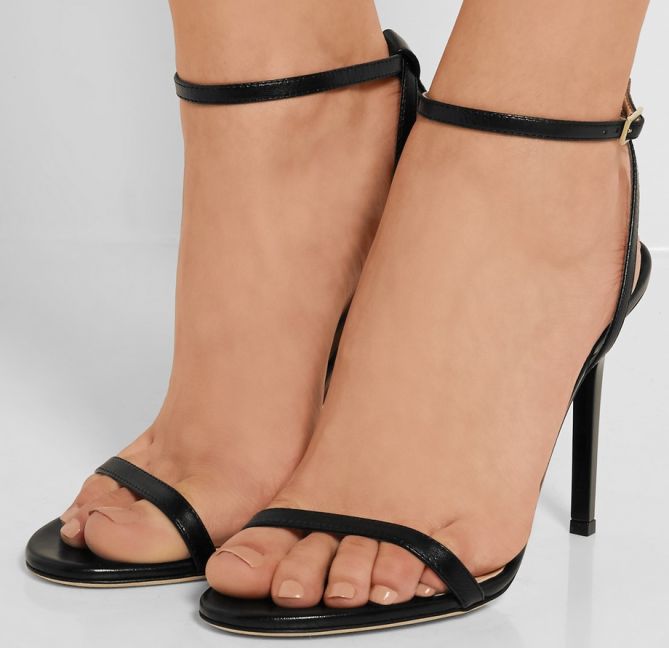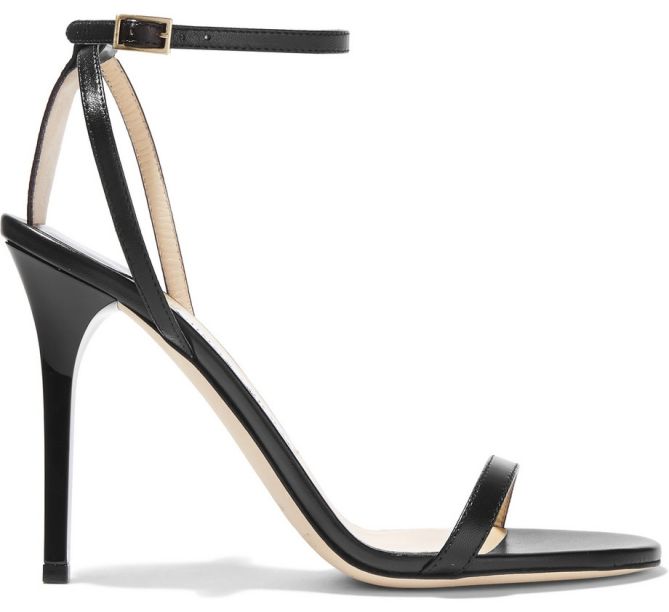 Jimmy Choo Minny Leather Sandals, $799
As for Selena's denim separates, the jacket and jeans are both from Marques Almeida. The topper is a dressed up version of the classic denim coat, while the jeans are a lot like mom jeans in terms of silhouette. The purse is from Louis Vuitton while her sunnies are from Dior. Grabbing all the pieces will cost you thousands of dollars, though.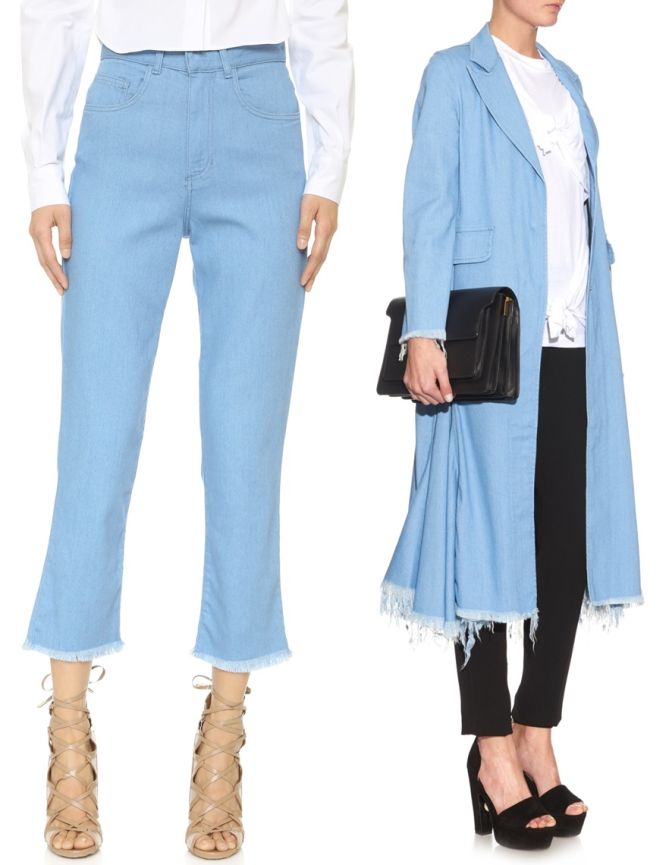 Marques Almeida High Waist Crop Pocket Jeans, $385 / Marques Almeida Flared Hem Denim Coat, $713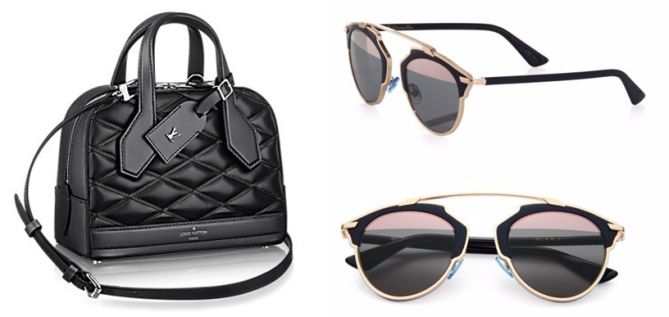 Louis Vuitton Dora Mini Malletage, $4150 / Dior So Real Pantos Sunglasses, $620