They say Selena Gomez is back with Bieber. That's not exactly good news, in my opinion. If her new curls are any indication, then the rumors must be true. After all, they say a girl's love life is perfectly correlated with her hairstyle. The former Disney cutie was spotted debuting her new do late last week. She went into Nine Zero One Salon last Sunday and came out with big wavy tresses very reminiscent of the Spanish soap character, Marimar. Check out Selena's new hair and tell me what you think.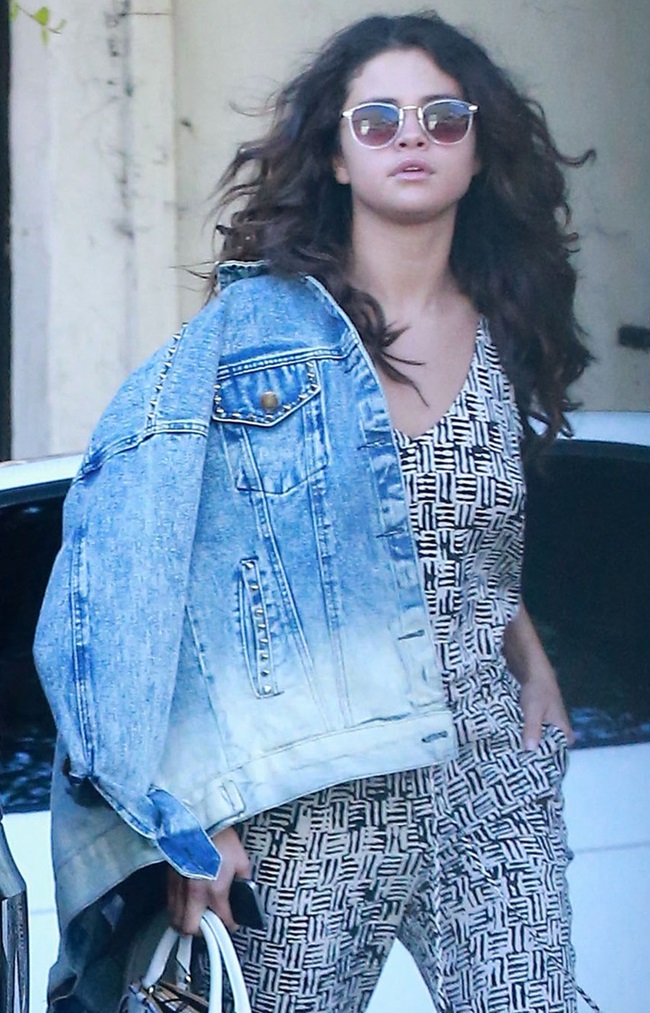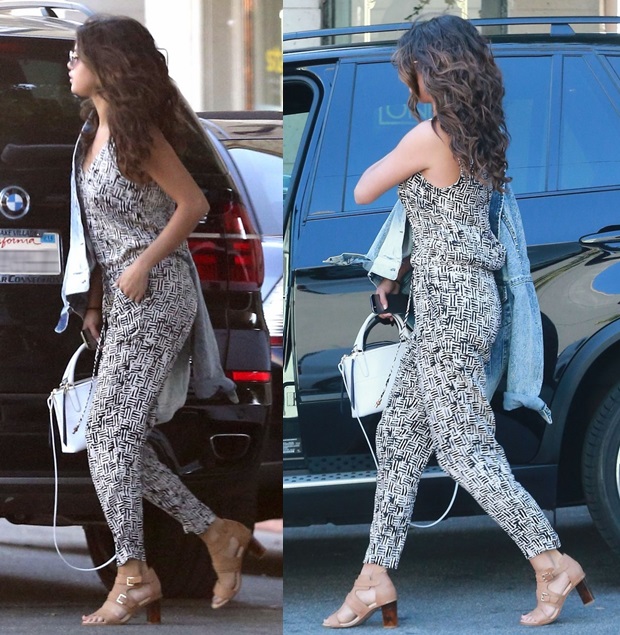 Selena Gomez steps out of the salon with a new set of curls on Sunday, April 6, 2014
Do you like it?
The "windblown" look is perfect for springtime, I guess. I'm not a huge fan of curls, but Selena was able to pull off the style quite fabulously.
I also couldn't help but notice the outfit she wore — most especially the shoes. The jumpsuit looked classic enough to work for almost any type of occasion, but I like how she made it appropriate for "salon day" by pairing it with casual tan cutout sandals.
Based on my research, Selena's onesie is from Ella Moss. You can score the piece over at Nordstrom. Her purse is from Coach, while the sandals are surprisingly from H&M. Her casual strappies are actually just $70 a pair. Would you believe!? Here they are up close for you. To be honest, they look like they're worth far more than that: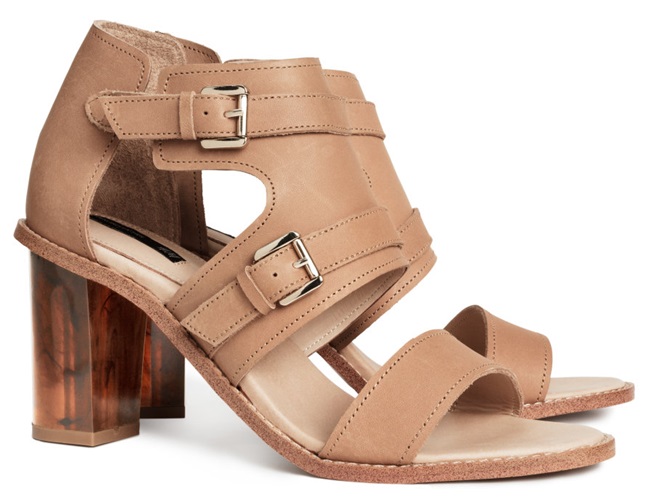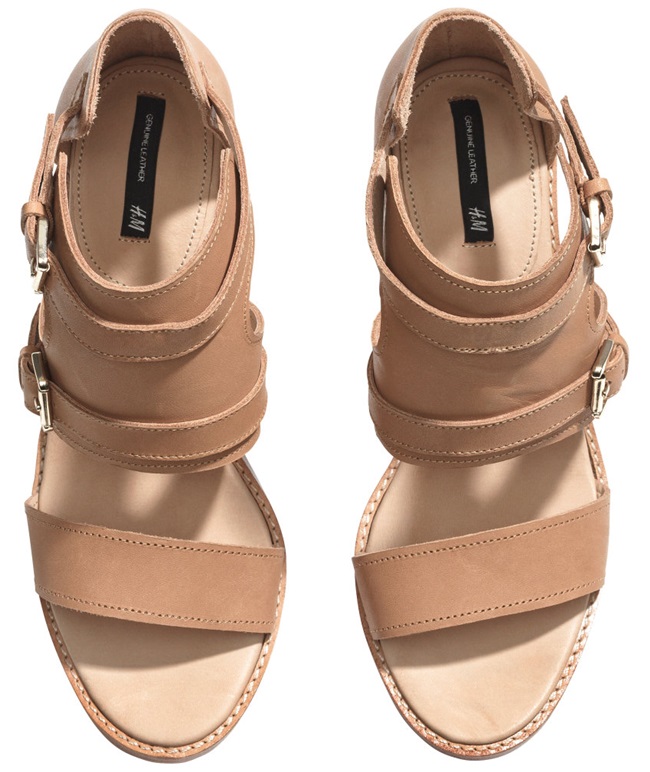 H&M Strappy Leather Sandals, $70
Bet you fancy them as much as I do.
These sandals feature 3.25-inch amber-hued block heels, rubber soles, and straps that are made of quality genuine leather. For the price, I say they're worth grabbing. The style also comes in black, if you want the option. I think I'm gonna go ahead and snag 'em in my size. What about you?
If you're not too keen on the thick straps, allow me to present an option. Check out the Jessica Simpson Julinda. These sandals are also crafted from leather and feature block heels. Unlike Selena's pair, they have slimmer straps so you can expose more skin: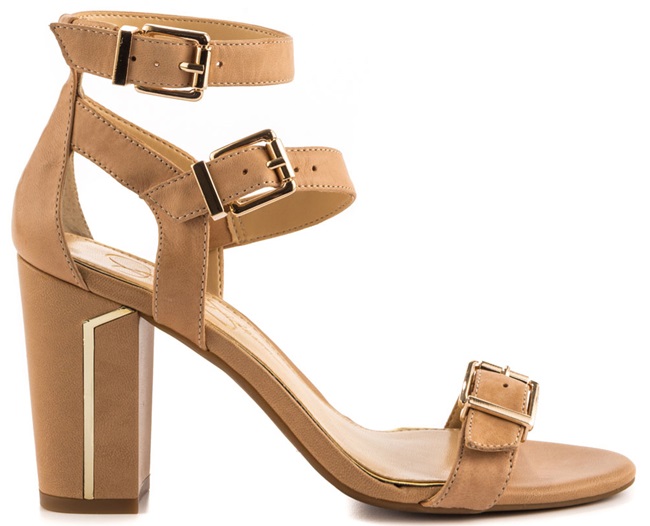 Jessica Simpson Julinda Sandlas, $90