After photos of the young star going bra-less surfaced online, people have been speculating whether Selena Gomez has had breast implants. TMZ did some analysis on the photo and concluded- nope, Selena Gomez did not get a boob job.
For her millions of fans and many others, Selena does not have to do anything to be perfect (well, some may argue that dumping the Biebs could add to her appeal). The singer and actress who started out very young in the industry and who has managed to not fade out through the years is very talented and very pretty. And while she may have had her fair share of troubles in the past, we do not see her star dimming soon. You just can't put someone who has been very smart about her career down. When you think about it, even stepping out bra-less proved to be beneficial to the actress in terms of getting people excited about her.
After sporting some very sexy looks the last few weeks, Selena Gomez stepped out all covered up as she headed to Chipolte to grab some lunch with her friends.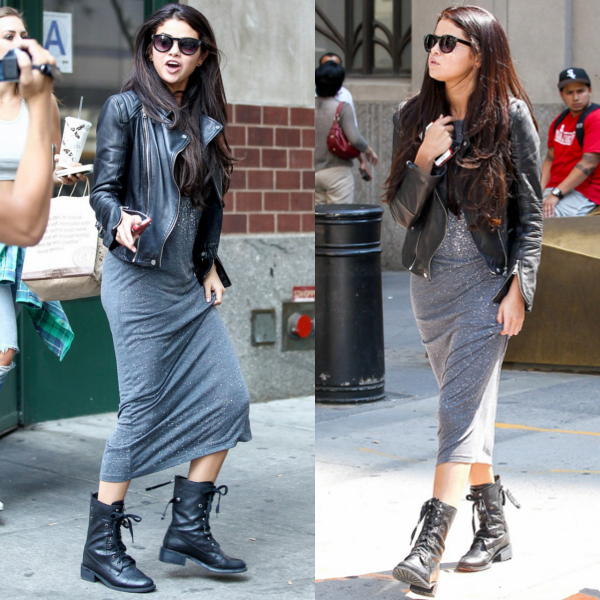 Selena finished her look with a pair of mid-calf boots.
 Do you approve of Selena's most recent get-up? Do you think you can rock a dress with a cool pair of boots? Then we recommend the following pair of boots for you (they're the same boots Selena had on):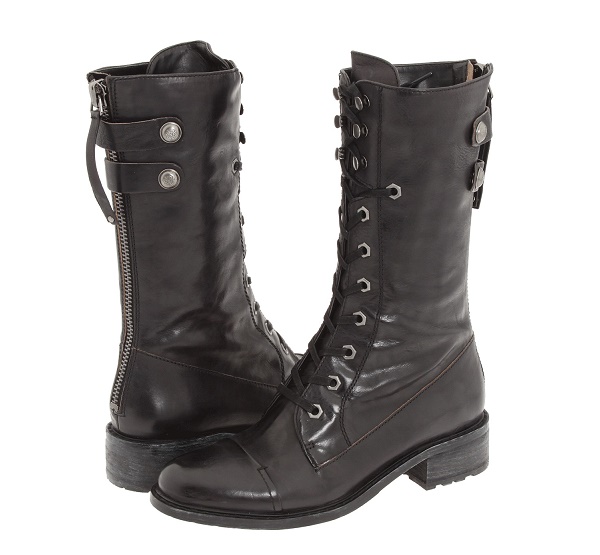 The shoes also come in another color, clay: