I wasn't planning on writing about Selena today. But the brunette cutie's latest appearance made it quite impossible for me.
You see, the former Disney darling was spotted with her breasts almost on full display while leaving The Bedford Hotel in New York a few days ago. She was in a really tight and low-cut tank top that did little to hide her firm bosom and all its assets — cleavage, perky nipples, and all. Selena paired the revealing article with a dark grey oversized cardigan and light blue ripped jeans. She also punctuated her look with dark-rimmed eyewear and some ankle-cuff pointy stilettos.
To be honest, there was really nothing wrong with her outfit. She didn't look tacky or cheap. In fact, it was a decent, though sexy attire. But because of her celebrity status, you could say her bra-less state got magnified.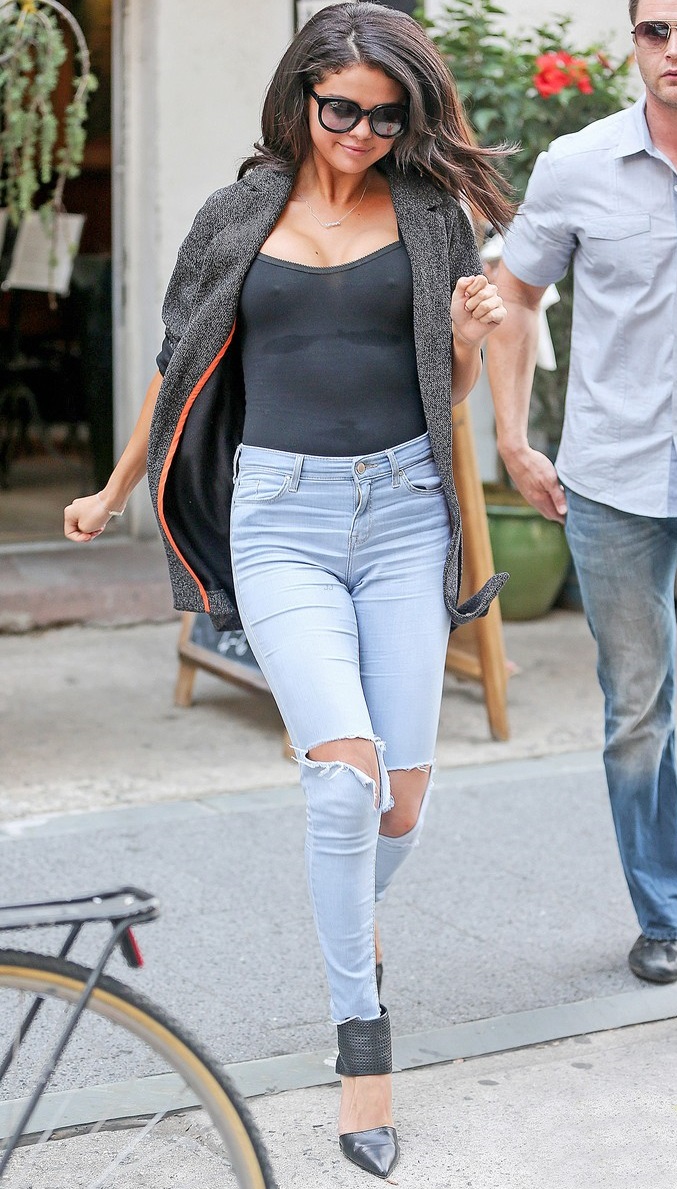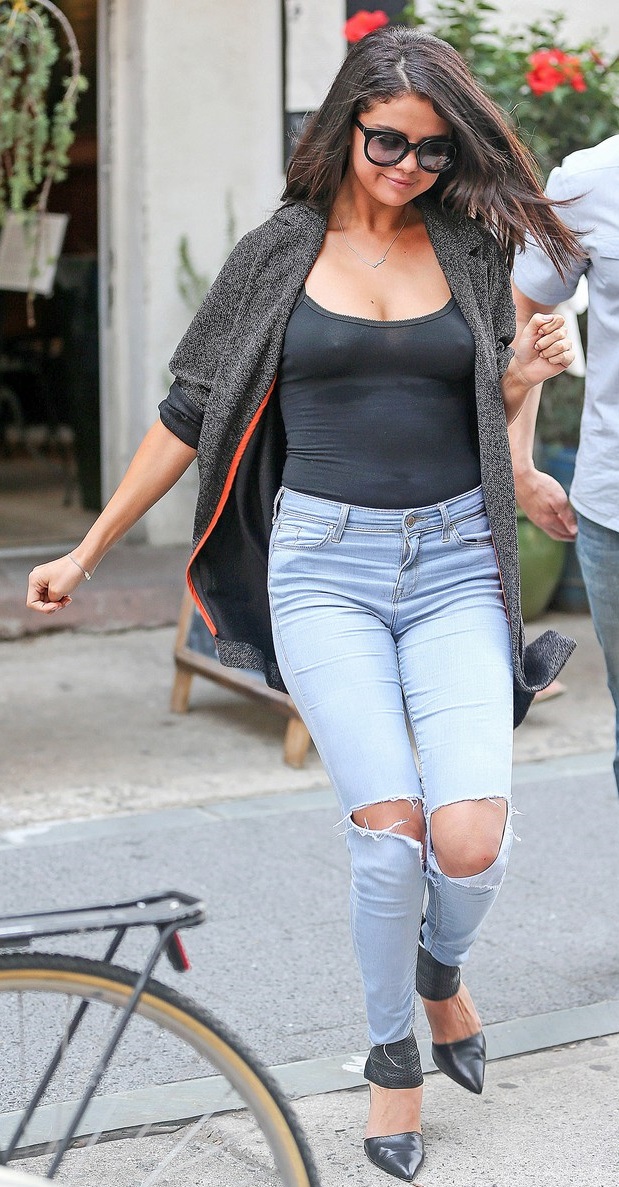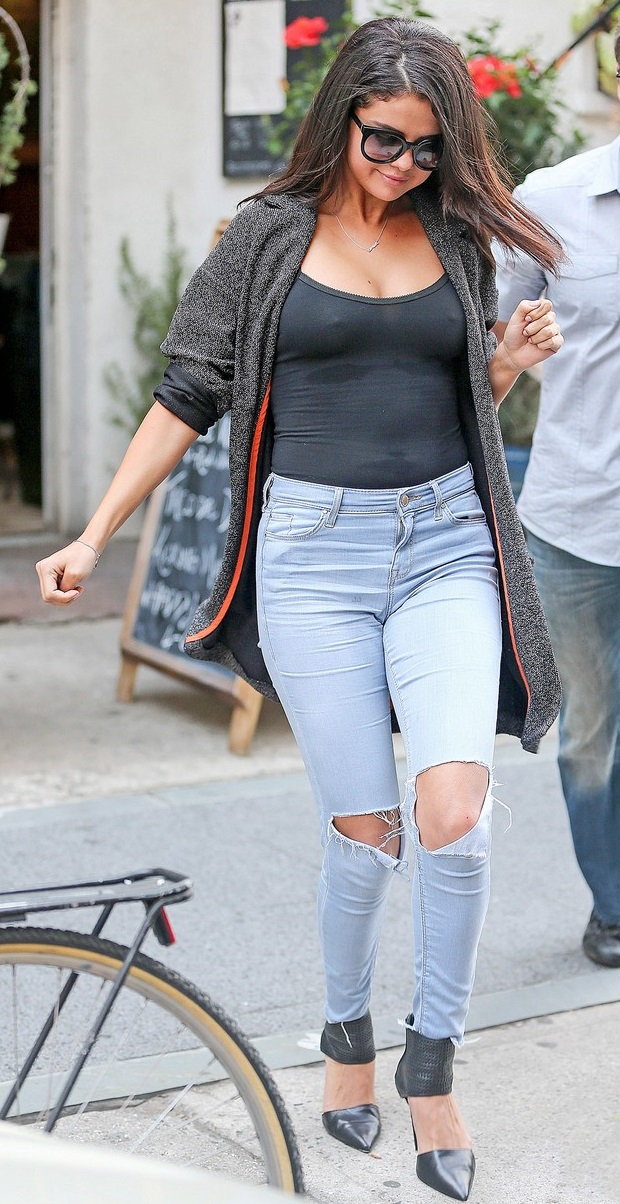 Selena Gomez leaves The Bedford Hotel in New York City while decked in a skintight tank top, on July 9, 2014
Did she get implants? What do you think?
That said, I still get surprised whenever I see Selena in something sexy or revealing. It feels weird because apart from the fact that she looks really young for her age, the memory of that cute little girl from Barney, The Purple Dinosaur is still ingrained in my mind.
So how do you like Selena's take on New York street style? Do you fancy her ensemble?
I actually like it. It's easy to wear, it's sexy, and it's has a little edginess to it — thanks to the shoes. Speaking of the footwear, Selena's pointy cuffed pumps are from AllSaints, a British brand well known for its rocker-chic bohemian pieces.
Dubbed as the "Kleo", these heels follow a sharp cut d'Orsay design and feature wide perforated leather cuffs that hug the ankles. Height-wise, these sleek stilettos are about 4 inches tall, so they're moderately high, but manageable.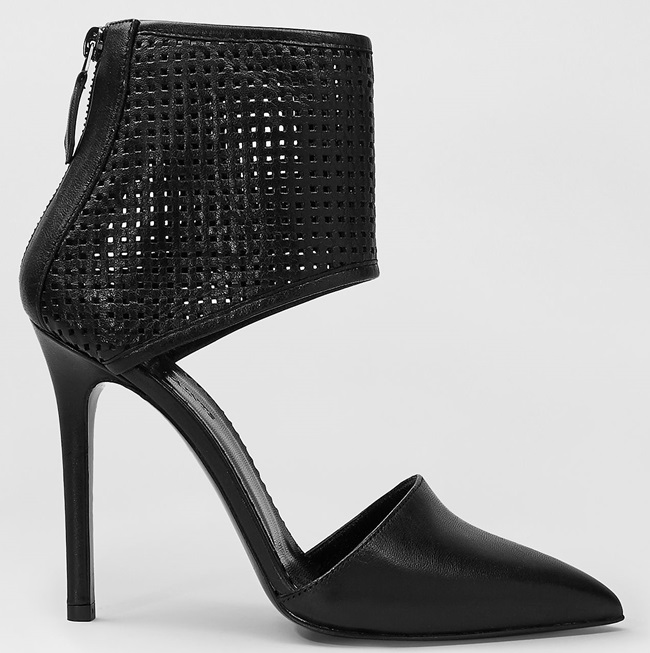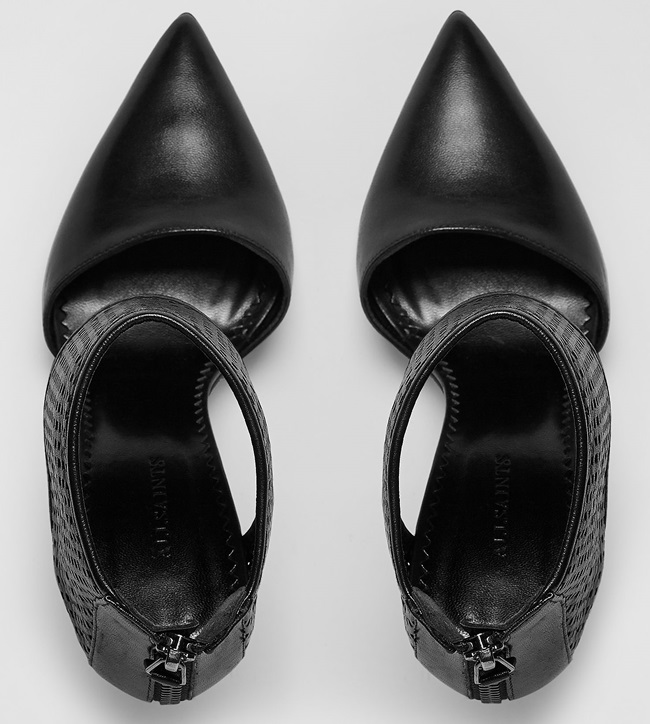 AllSaints Kleo Traforata Ankle Cuff Pumps, $174 (was $348)
Like what you see?
If you fancy the Kleo, simply grab them online. They're currently on sale, and I have no doubt they won't stay available for very long since Selena's been spotted in a pair.
For those who simply want to channel Selena's look, here's a similar style you can consider from Dolce Vita. The "Knoxx" feature a healthy dose of metal add-ons so they are edgier to look at. Pair them with a black tank top, some blue jeans, and an oversized cardigan to copy Selena's style: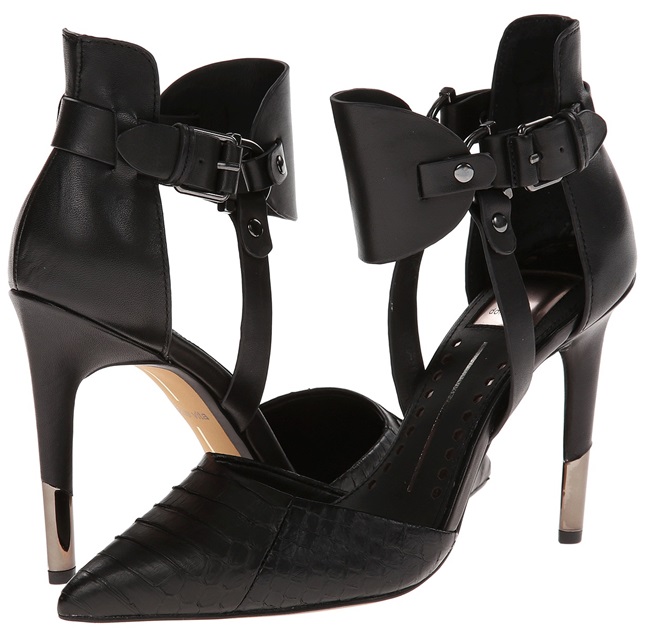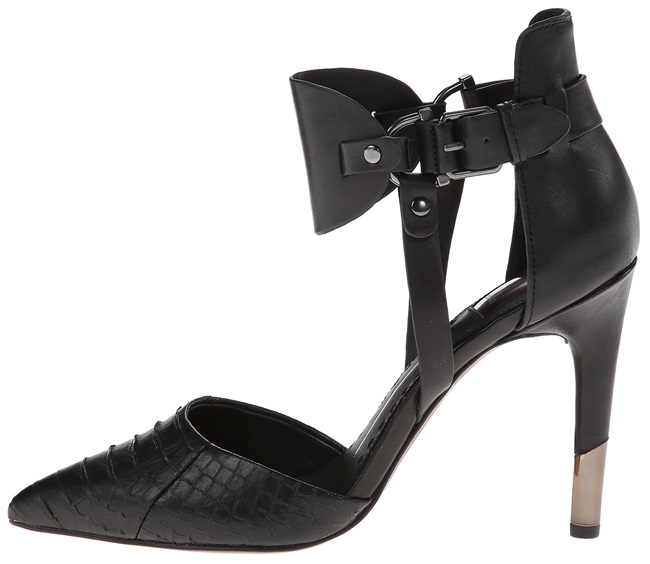 Dolce Vita Knoxx Ankle Cuff Pumps, $179