Old Hollywood glamour never loses its charm. Whenever there is an event and a celeb tries to pull an old Hollywood glamour look, they usually succeed. It just works for everyone. Classy, clean, and sophisticated is what Scarlett Johansson went for when she headed to the Late Show with David Letterman last January 8. She looked fantastic.
Wearing a sleek blue dress under her beige overcoat, Scarlett looked like she had steeped out of an old film reel. Her oversized cat's eye sunglasses also added to her old Hollywood glamour look. She also curled her hair and put on beautiful shoes to complete the look.

Scarlett Johansson's footwear was by Jimmy Choo. While her shoes are bronze, perfectly matching her outfit of blue and beige, the pair we found online comes in maroon: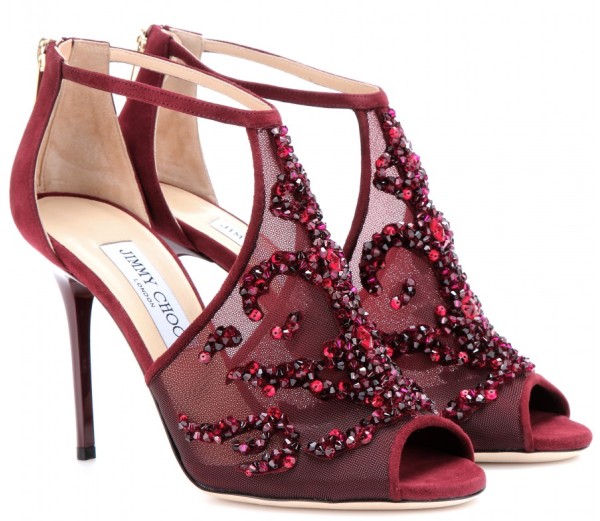 They may be a different color but they are still gorge! We look at so many shoes every day so we don't get easily impressed by pretty shoes. But we like this pair. Feel super feminine with these shoes with the dainty beading and the fragile heels.