We are pregnant celebrity stalking again. We like to follow the style of pregnant celebrities because we believe it is during the 9 months when their bodies are changing that their sense of style is truly revealed.
The latest pregnant celebrity that stepped out and didn't disappoint was Scarlett Johansson. Wowza. The woman is glowing! When she attended the LA premiere of her movie Captain America, she showed off her curves in an Armani Prive dress made of lace. She is said to be 5 months pregnant but she looked like she was only in her first trimester. She looked absolutely stunning and we can't wait to see whether she would go for flowy or tight dresses in the coming months.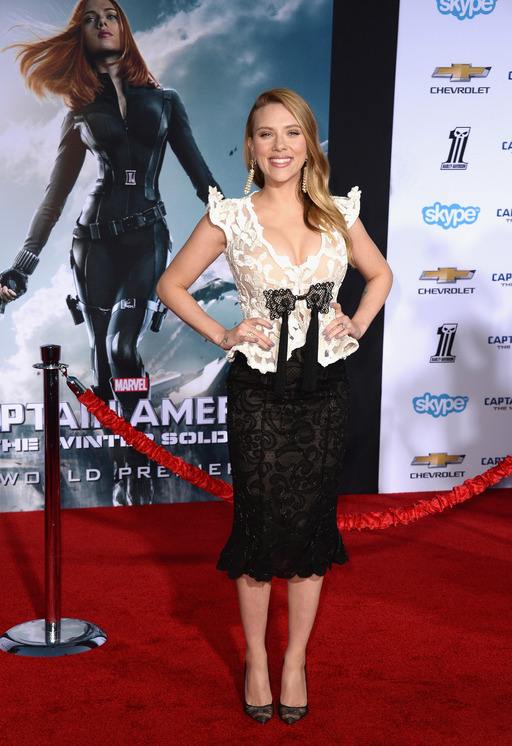 To complete the lace ensemble, Scarlett decided to wear lace pumps too. Her shoes were by celeb fave Christian Louboutin. There are so many shoe designers with their own lace shoes, you will definitely find a pair that will suit your taste.
The pair below is a sample of pretty lace pumps that can be worn to special events: