Sarah Jessica Parker's biggest role was that of fashionista Carrie Bradshaw. The role she played has solidified her image as a fashion forward celebrity. Because of this, it was only a natural extension of the role she played that she have her own shoe line. That didn't happen soon after the end of the hit TV show Sex and the City but it finally happened this year. Sarah Jessica Parker, or SJP as she is fondly called online, recently launched her own shoe collection.
The actress presented the shoes at Nordstrom at the Grove on March 6. The actress also stayed at the store to sign some shoes.
She looked super cute in her white dress by Dolce & Gabbana. She didn't just wear the cute dress on its own, it was a nice touch that she had a bodysuit underneath it. She wore black tights and a pair of blue suede shoes from her label: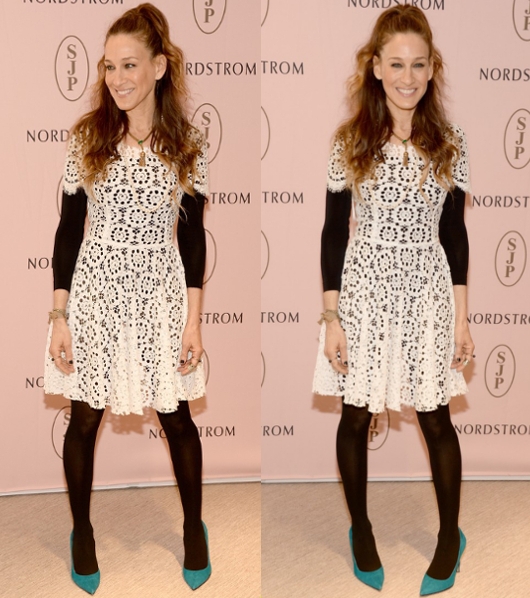 If you are looking for a similar pair of shoes, you can also purchase a lovely pair of blue pumps from Shopbop.