Sarah Jessica Parker sure has come a long way from her Girls Just Wanna Have Fun days (remember that movie?). She is now an accomplished actress, has made a mark on fashion with her TV series, Sex and the City, and even has become an icon in her own right.
Today, she also has a fashion line called SJP by Sarah Jessica Parker. The shoes and bags, which are available for purchase at Nordstrom, are classic, feminine, and fantastic. We hear they're selling pretty well too.
Recently, the actress was invited by Jonathan Tisch for a conversation event at 92nd Street Y. For the outing, Sarah wore a floral frock from Tracy Reese and a pair of peep-toe cross-strap booties from her shoe line. To keep things extra interesting, she topped the combo with an army-green jacket.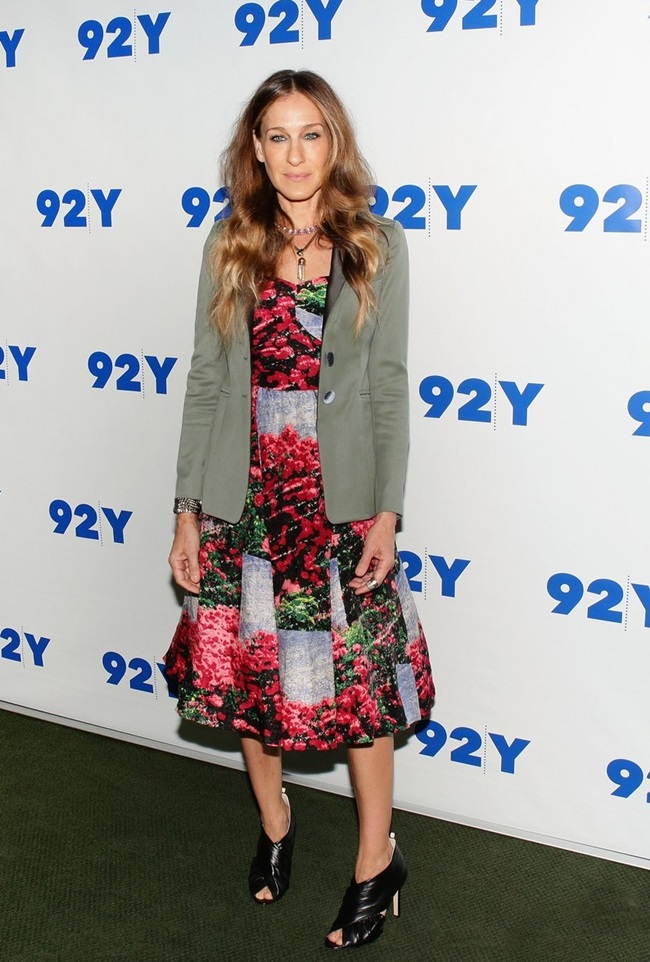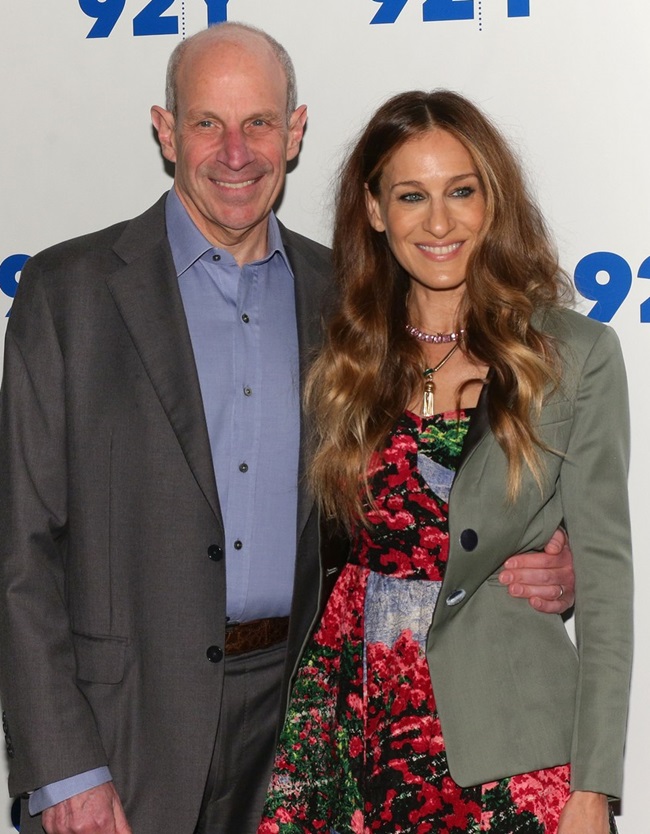 Sarah Jessica Parker attends the Sarah Jessica Parker in Conversation with Jonathan Tisch event held in New York City, May 15, 2014
How do you like the look SJP put together here?
It's feminine, yet at the same time, tough as well. The juxtaposition looks wonderful, and I can't wait to copy the combo. What about you?
Here's a closer look at Sarah's booties. They're called the "Alyssa" and they feature wide pleated leather straps that cross. The heels on these shoes are 4 inches tall so they will give you just enough lift.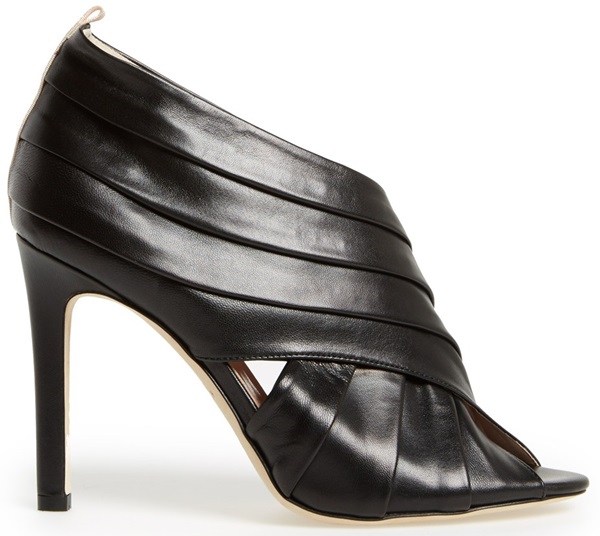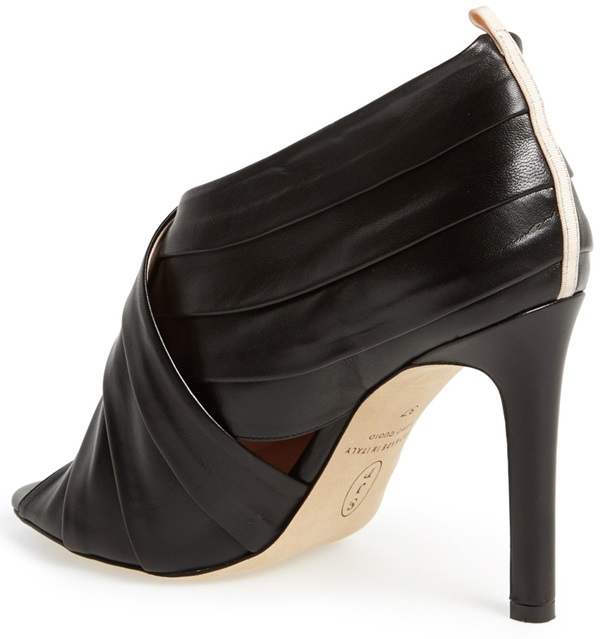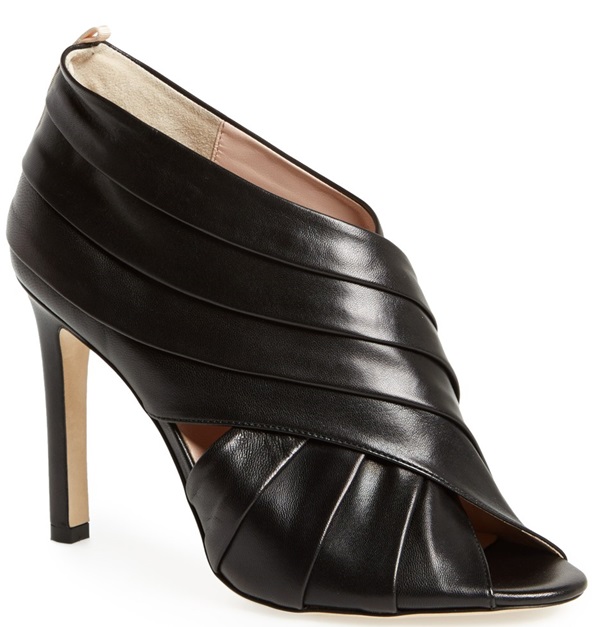 SJP by Sarah Jessica Parker Alyssa Booties, $485
They're quite simple in design, but I think you can get a lot of mileage out of them. Sarah describes them as: "The perfectly sexy short boot. I will wear this day and night, with a dress or trousers. Or jeans rolled up to show the draping of the leather. I love the violet! And the black is so sharp. She's got a bit of toughness that I adore."
The way she describes them is so true, don't you think?
So will you grab these booties? The only down side I can think of is the price. They're a little expensive at $485. But considering the mileage you'll get (plus they are made in Italy), the shoes may just be worth it.