Sarah Hyland, star of Modern Family, arrived at the LAX Airport in Los Angeles from New York on April 25.
Through her outfit that day, Sarah is teaching us how to travel by air comfortably without looking like crap.
First, she had on a rugged pair of denim pants. She wore a long-sleeved white top with her pants and then completed her look with a cool blazer which she could take off if ever it gets warmer.
The young actress seemed to be sending a message to the paparazzi at the airport with her "Can You Not" beanie.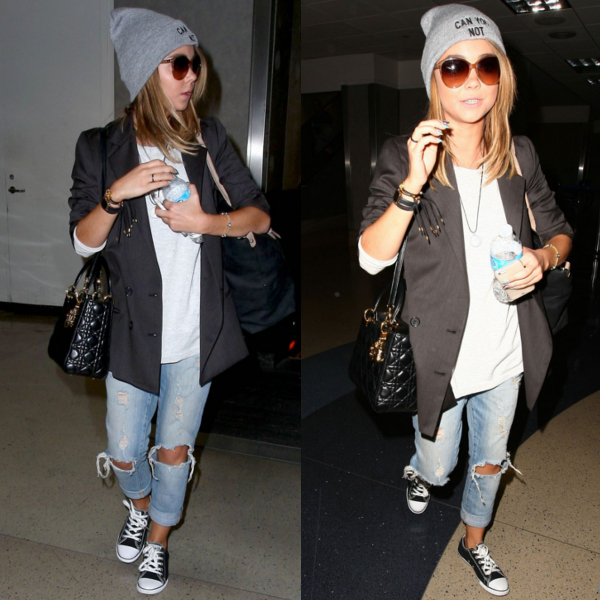 There's a reason the Converse Chuck Taylor Sneakers are considered classics. The shoes' style has lasted the test of time and generation after generation has made them a closet staple.
If you need a pair of good sneakers that you can wear when travelling or running errands, get a pair like Sarah's: