Celebrity couples were out in full force in Indio, California over the weekend. It was the first weekend of Coachella Arts and Music Festival and many celebrities blocked off their schedules just so they could attend. Most of the celebrities that were there over the weekend attend every year.
Real life couple  Sarah Hyland and Matt Prokop were there. Last week, Sarah shared her Coachella must-haves with E Online.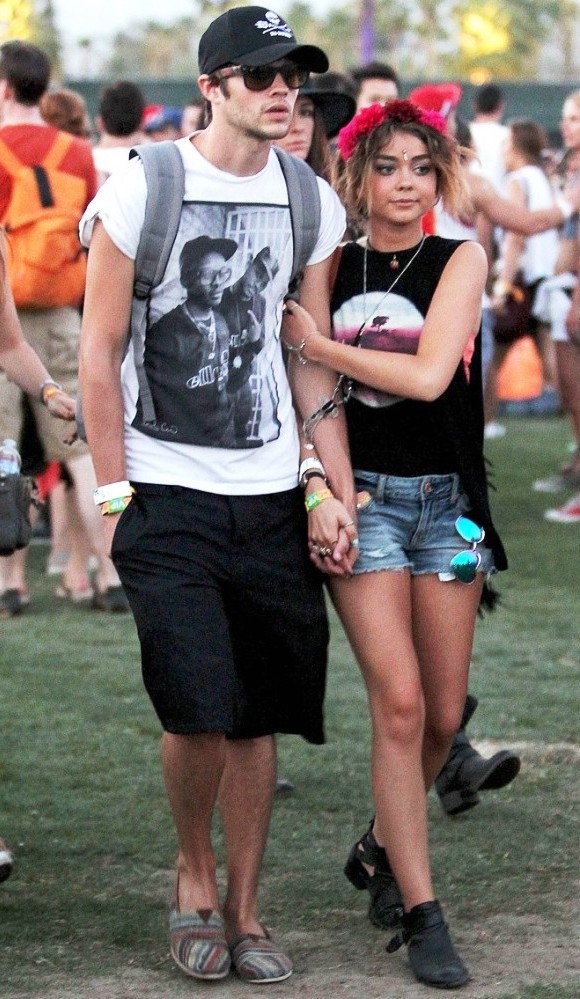 Of course the Modern Family actress was dressed casually for the festival. So was Matt Prokop.
Since the weather was warm, Sarah chose to wear sexy denim cut-offs. Most of the girls at the festival wore shorts. Sarah decided to wear a black shirt with cut-out sides that revealed a bright colored bra top.
Because it was a day for stomping around festival grounds, Sarah chose to wear a pair of booties with straps and buckles. We can't tell the brand of Sarah's shoes but there are shoes you can buy to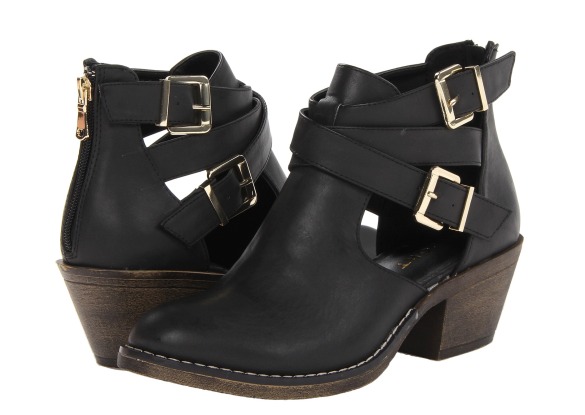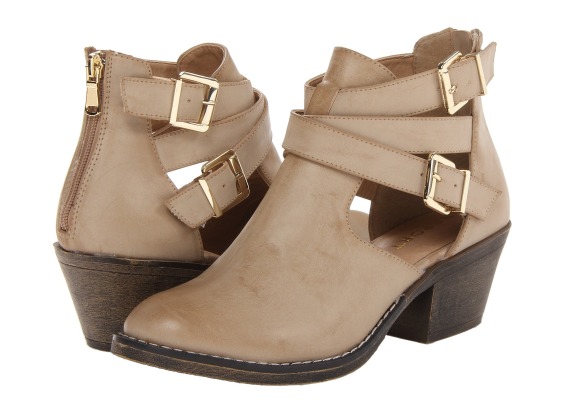 Many of the women at Coachella also wore lace, crochet or sheer maxi dresses. The boots above can also be worn with such outfits.