Sarah Hyland may be playing a teen in the hit comedy TV series Modern Family but in real life she is already in her mid-20s. The reason she can pull off playing the role of a young lady is because she is a petite actress.
Sarah and the rest of the cast won big at the Screen Actors Guild 2014. They picked up the award for Outstanding Performance by an Ensemble in a Comedy Series.
It's a good thing the young actress was dressed for success that night. She looked like a total winner in her Pamela Rolland dress and Jimmy Choo pumps.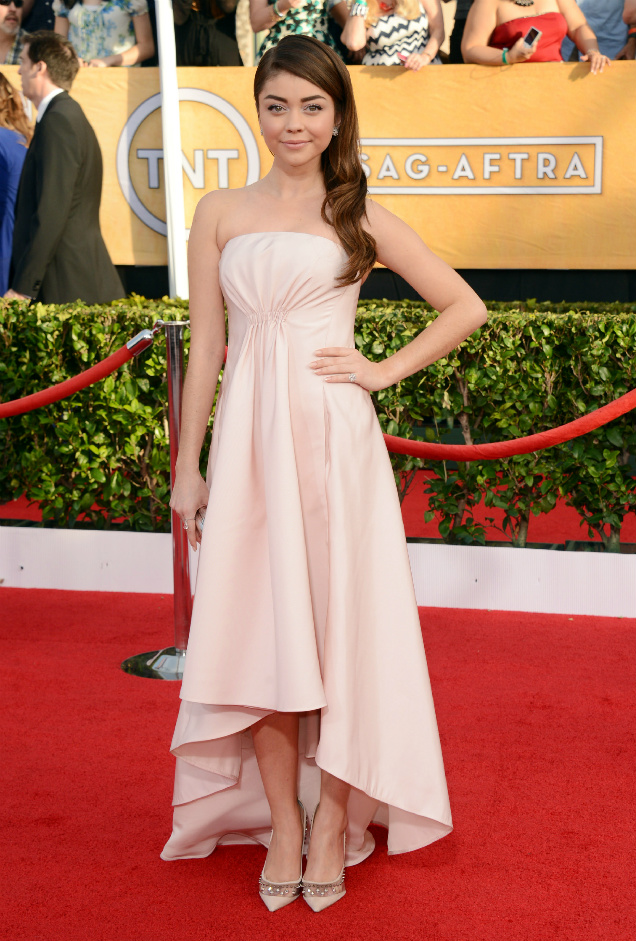 Unfortunately, we can't find Sarah's shoes online. What we did find is a pair of Jimmy Choo pumps that are even more gorgeous than the shoes that Sarah wore to the red carpet event.
Check out the bejeweled pumps: