Rumors are swirling that Sandra Bullock and Captain America star, Chris Evans, are reportedly dating. The two were seen having a "friendly" dinner date with Chelsea Handler early May.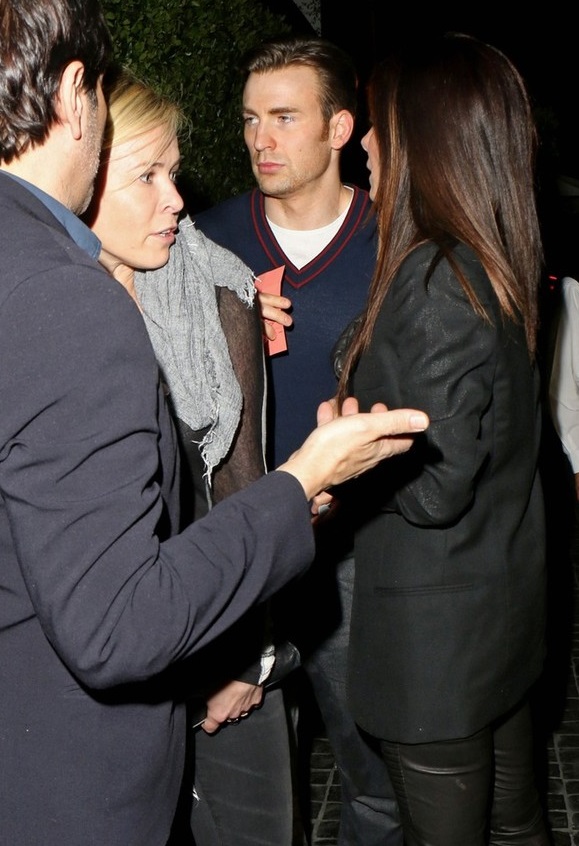 Sandra Bullock, Chris Evans, and Chelsea Handler enjoy a friendly dinner with some friends in West Hollywood, California, on May 7, 2014
You know, I'm not sure whether to believe this bit of news or not. But if it is true, then good for her. She deserves to be happy. Chris Evans is hot and he seems like a nice guy — never mind that he's much younger. It's a common thing in Hollywood so it's all good.
After the reported date, the renowned actress was spotted out and about in New Orleans, Louisiana in a really comfy and laid-back getup consisting of jeans with hems folded up, and a breezy white tunic top. Capping off her look were a pair of sunnies and some flat ankle-strap sandals. It was a very simple outfit, but what struck me were her shoes. They weren't just your ordinary flats, they were decorated with studs all around the straps.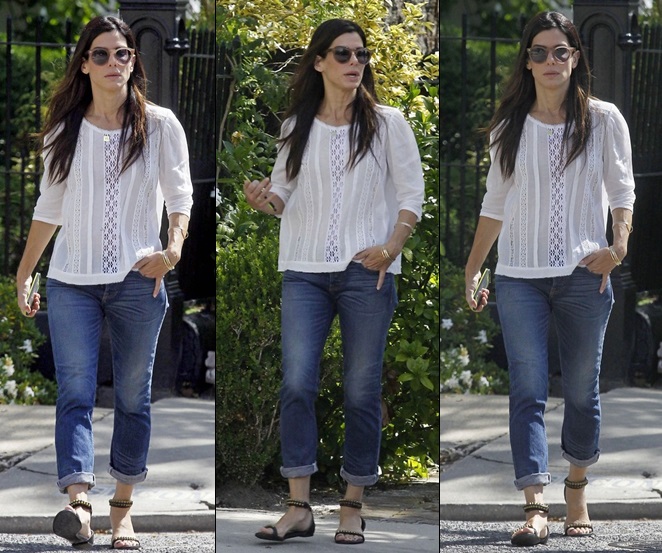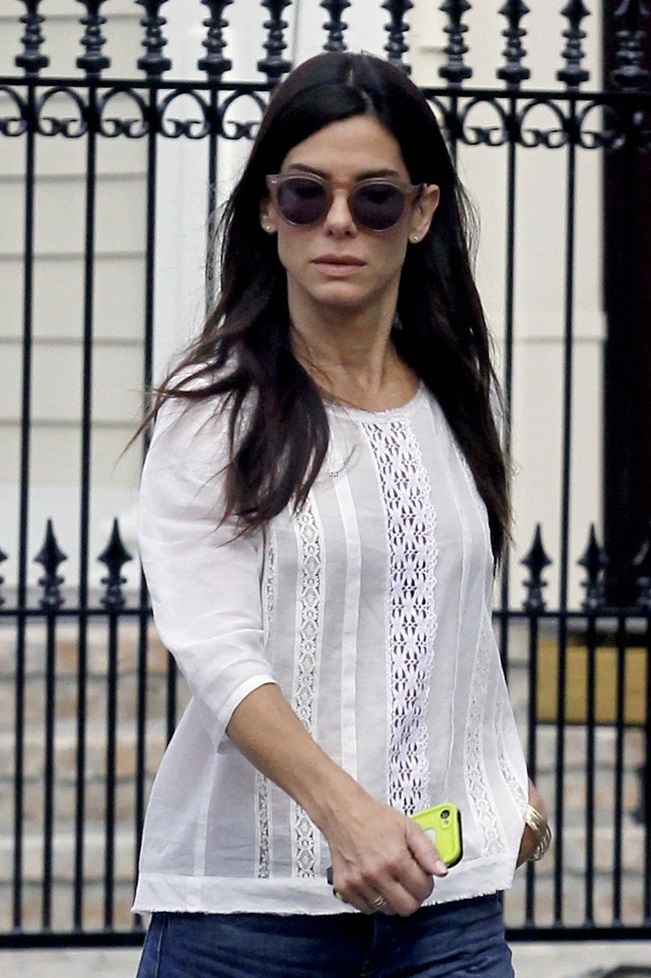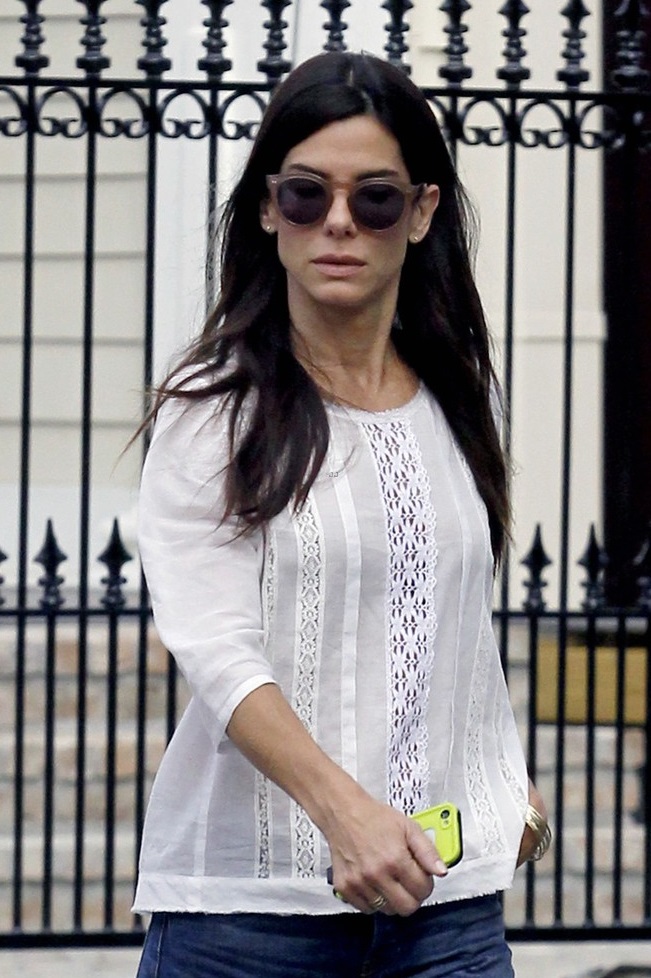 Sandra Bullock takes a stroll around the Garden District of New Orleans, Louisiana, on May 20, 2014
Any idea where Sandra got her sandals?
I tried locating them on the web, but had no luck. They look really cool and comfy — the perfect pair to wear with your various summer outfits.
If you fancy them, I found two alternatives worth considering. I'm also proud to say that my suggestions for today look far better than Sandra's flats. They're more detailed, and therefore, will give your outfits more oomph. Check out the "Camden4" from Rachel Roy and "Lawful" from Steve Madden. Aren't these options fabulous?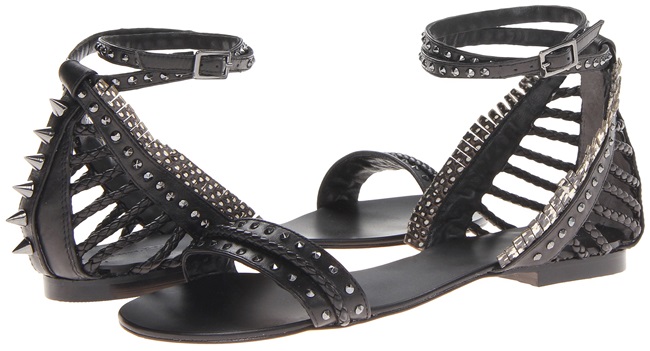 Rachel Roy Camden4 Studded Sandals, $178 (was $295)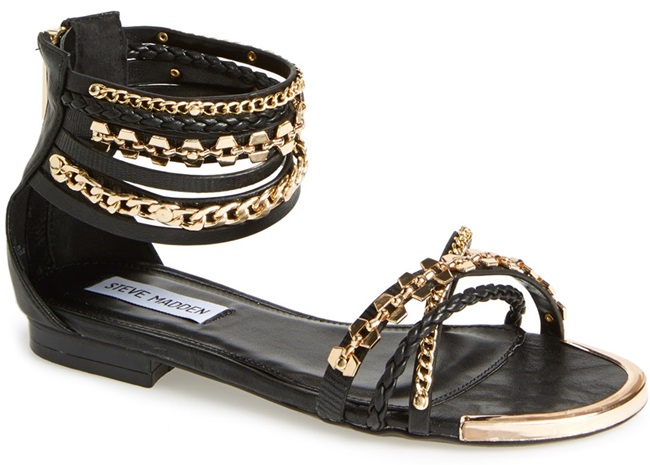 Steve Madden Lawful Chain Detailed Sandals, $80