Bruce Willis and Demi Moore's kids have it easy. With A-list parents, getting noticed in Hollywood need not require hard work or exceptional credentials. Rumer Willis, for example, may not be that big of a star, but you can easily recognize her the moment you see her face.
Speaking of the young actress, did you know that she's also a DJ? Yes, the now-blond cutie took control of the music booth when she attended the 2014 Just Jared Summer Fiesta held in West Hollywood over the weekend.
For the occasion, Rumer wore a loose tank top and paired the piece with a zipper-detailed split-front leather skirt that showcased her legs. She then finished the mix with black-and-nude lace-up sandals that went all the way up to her thighs.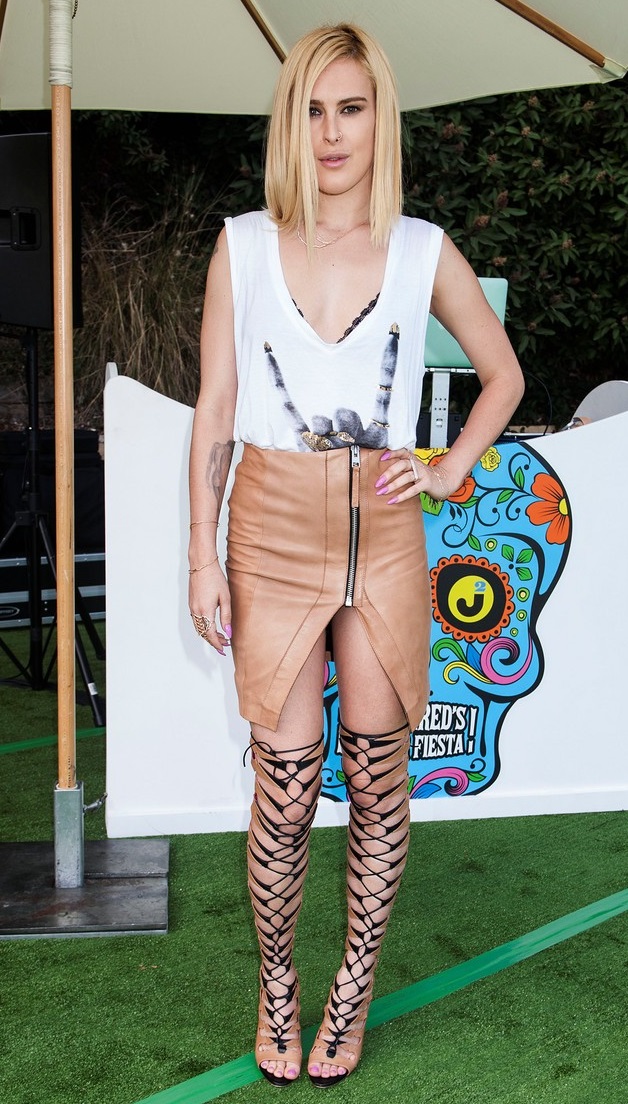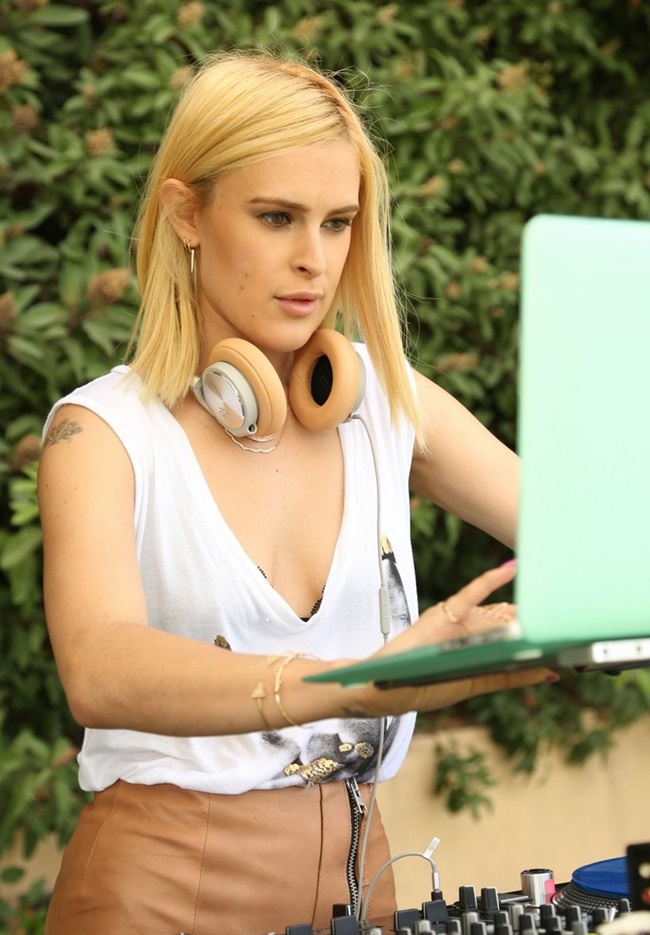 Rumer Willis takes control of the booth as she the DJ for the Just Jared summer party held in West Hollywood, July 12, 2014
Lace-up sandals are hot this summer, so it comes as no suprise to find Rumer sport a pair. Of course, she obviously took things a little further by going with extra tall gladiator sandals with shafts that go over the knees.
Do you fancy her thigh-high strappies, or do you think they're a tad too kinky?
You know, given the occasion and the outfit, I think she pulled off those lace-ups really well. I also like how she matched the color of the shoes with her skirt. The tone-on-tone combination made her look more streamlined and elegant.
That said, it's no question that the sandals are statement making and not for the faint of heart. On a regular day, I think wearing them may be a bit much.
Rumer's lace-up sandals are  from Oscar Tiye. They're not available online, but here's a closer look at the pair. They're very similar to thigh-high boots, only, with majority of the legs and feet exposed.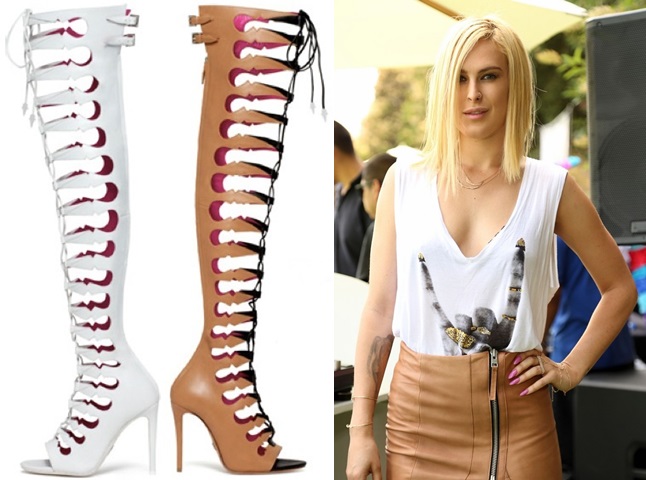 Rumer Willis wears Oscar Tiye for her DJ gig in West Hollywood, July 12, 2014
Do you think you can wear these Oscar Tiye boots and look good in them? Or will you feel self-conscious the whole time you'll be in the pair?
If you're feeling Rumer's tall lace-ups, you can either personally look for an Oscar Tiye retailer in your city, or grab these lace-up sandals from BCBGMaxAzria as necessary substitutes: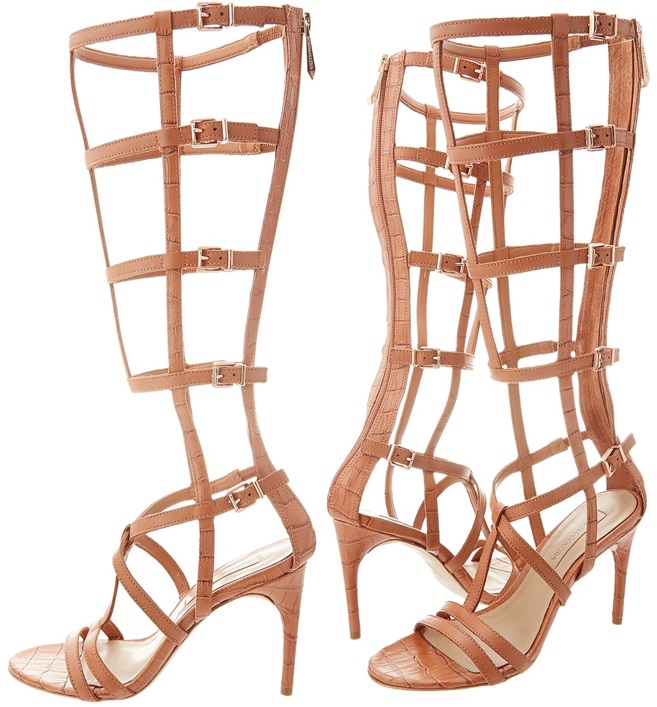 BCBGMaxAzria Pike Knee High Gladiator Sandals, $195 (was $325)