Some people have a knack for looking good in whatever they wear. Rosie Huntington-Whiteley is one of those people. Maybe it's her supermodel figure; or perhaps it is simply because she has a graceful way about her that is so innate that it makes even the ugliest of outfits look like it's the best thing ever.
Early this week, the leggy blond was spotted sporting a white boho dress that was detailed with lace and ruffles. It was all froufrou and frilly. And although it was pretty, it sort of reminded me a little of a doyle.
Of course, she didn't look bad in the dress. But it was as if she wasn't content with all the texture and details going on with the frock because she decided to pair the piece with equally elaborate open-toe booties fashioned with floral appliques. Check out Rosie's summer ensemble below, then tell me if you approve: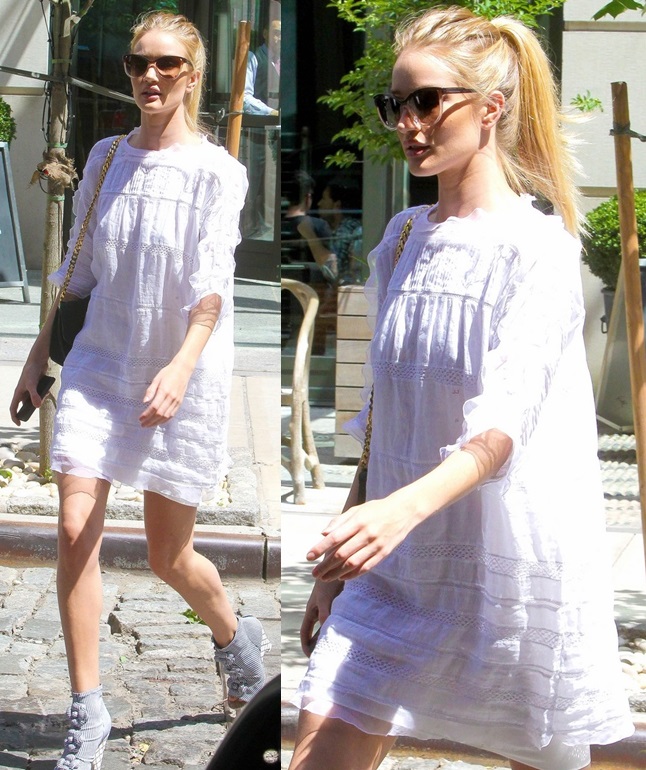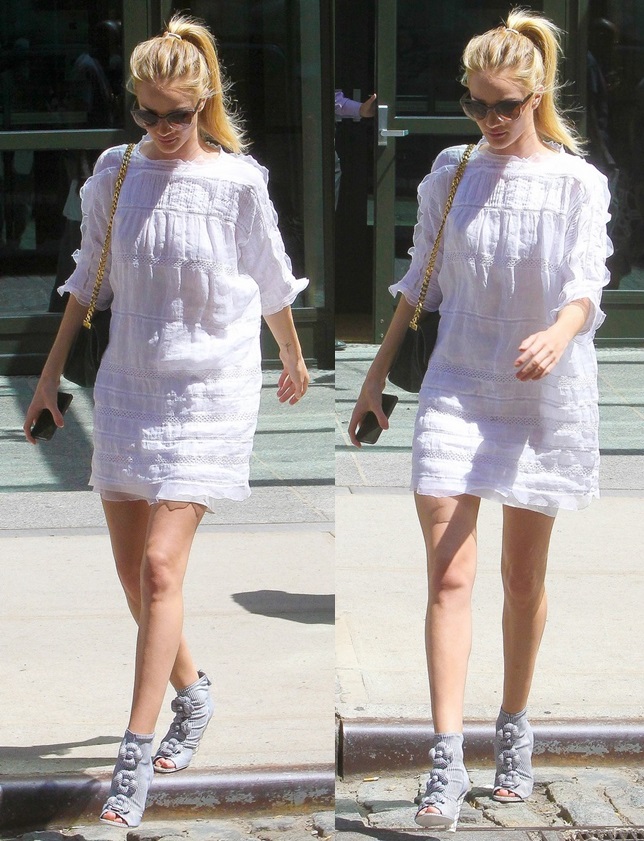 Rosie Huntington-Whiteley seen leaving her hotel in New York City on June 18, 2014
How do you like Rosie's take on the little white dress? Can you appreciate the way she finished the piece with, er, a rather weird-looking pair of shoes?
I honestly don't like the combination. I think she would have looked far better had she capped off the very dainty frock with a more masculine-looking set of shoes — like gladiator sandals, leather slides (like Birks), or chunky "flatforms". Doing so would have created some sort of balance to her all-too-feminine attire. Would you agree?
Here are some examples of shoes I wish she should have worn: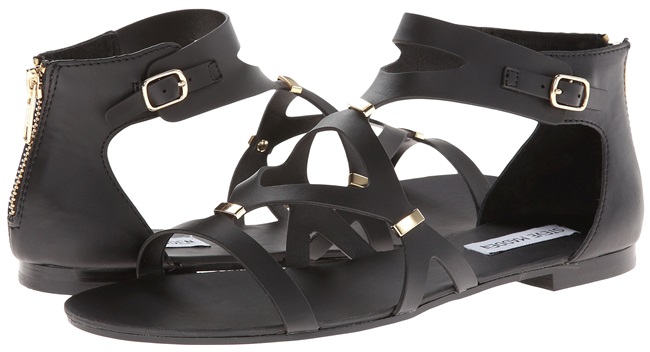 Steve Madden Comma Sandals, $60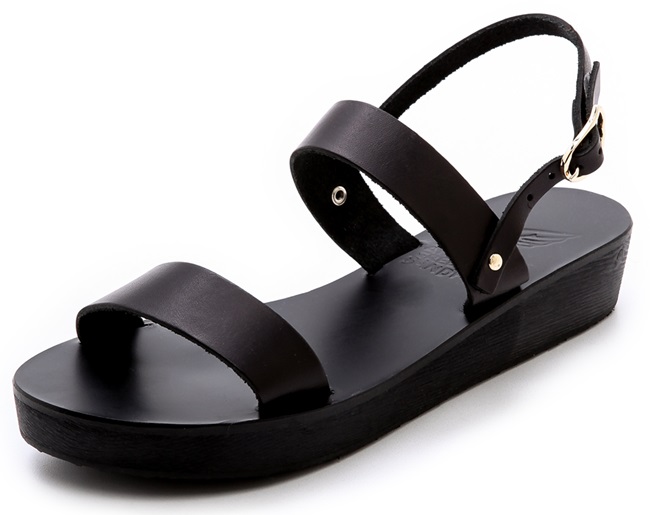 Ancient Greek Sandals Clio Platform Sandals, $275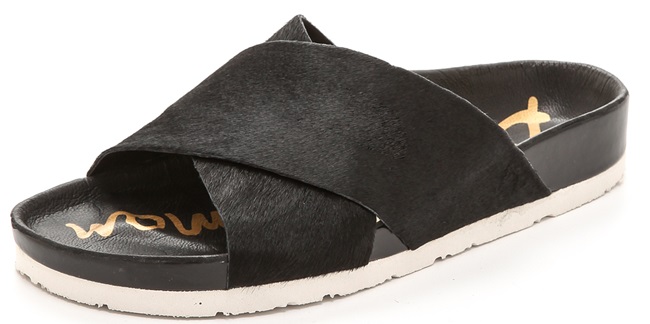 Sam Edelman Adora Calf Hair Cross Strap Slides, $110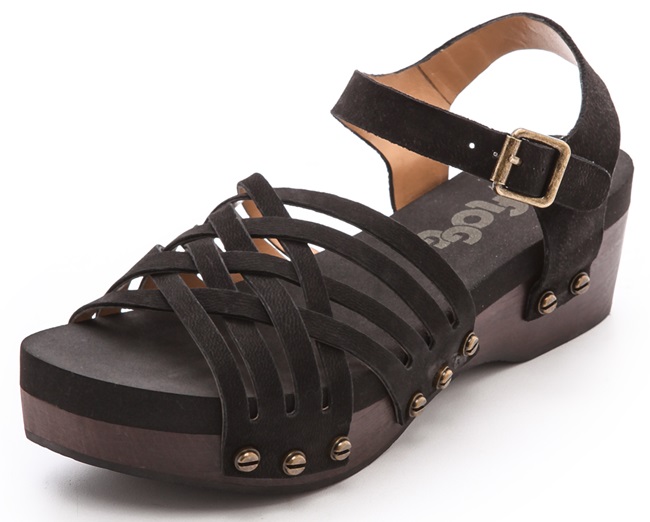 Flogg Milli Woven Sandals, $115
As for those of you who are curious about Rosie's booties, those are actually from Chanel. I'm not quite sure from which collection yet, but just in case you want a closer look, here is a similar style in black leather: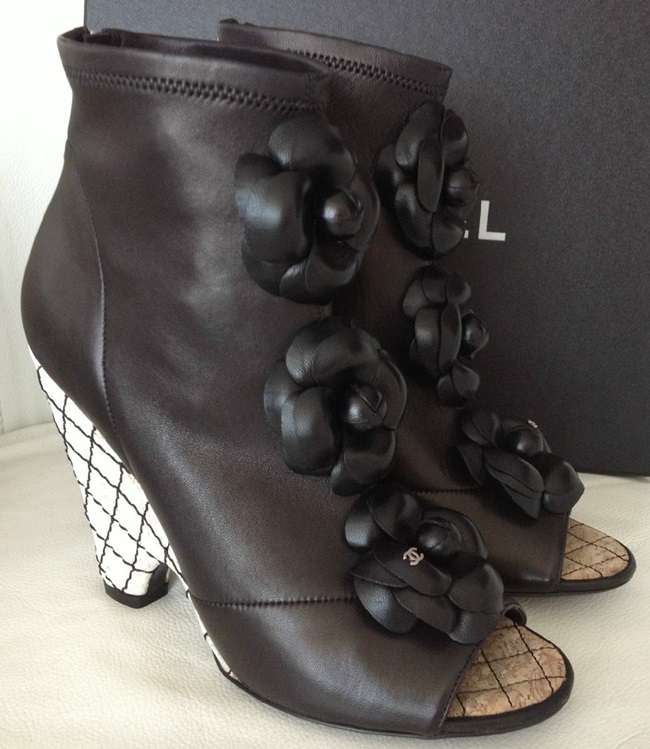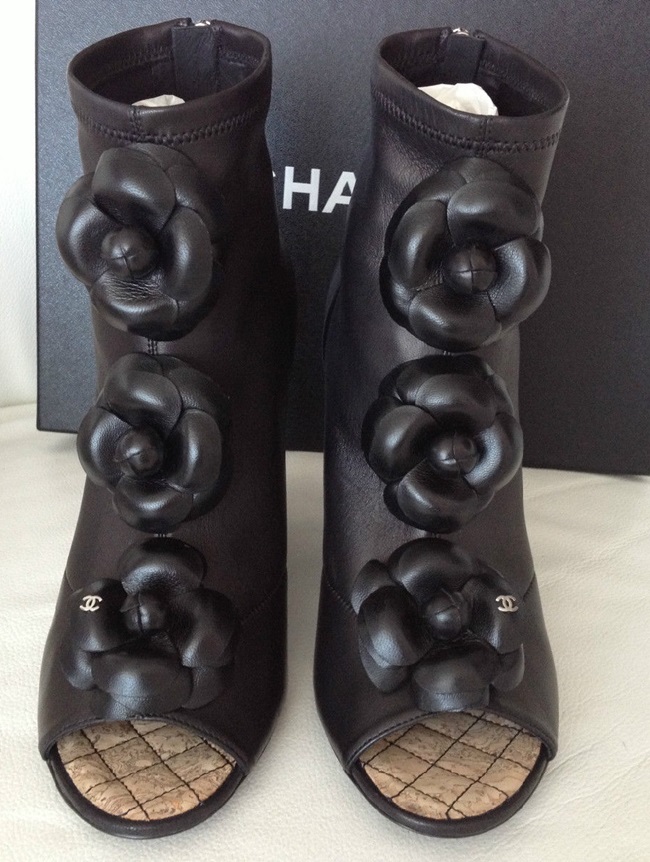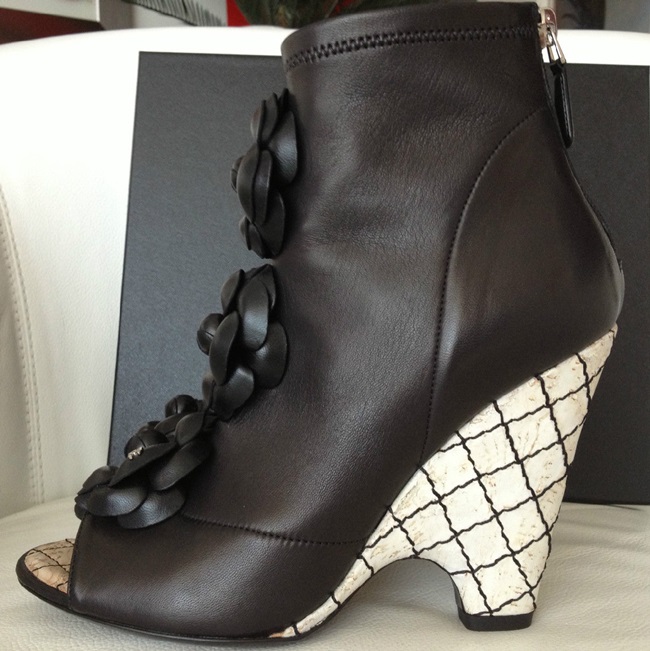 Chanel Camelia Applique-Detailed Booties
Not my kind of footwear, sorry.
But if you fancy them, you're welcome to check the Chanel store in your city and inquire. They probably cost a whole lot of money. If you're open to getting a cheaper alternative, you can try these sandals from Kate Spade instead: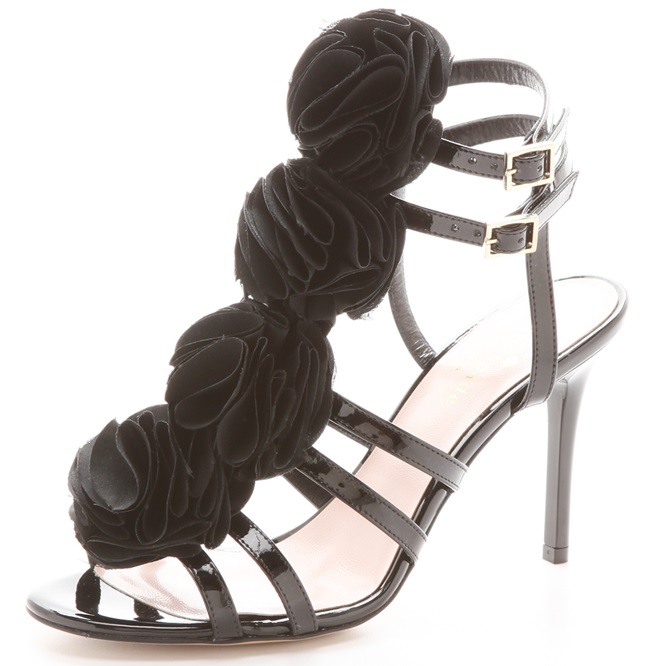 Kate Spade Ina Rosette Sandals, $398