You know, when it comes to exotic skins like snakeskin, croc skin, leopard print, or even the more "classic" black and white zebra pattern, I always go for 'less is more'. I feel that putting on two doses is already too loud for my own good.
Like for example, a pair of snakeskin pumps. I would take them on any given day and use them to add flavor to classic pieces. However, I don't think I can bring myself to wear double shots of snakeskin (or snake print) in one go like other fashionistas would. I'm just not that bold. Yes, I'm a bit of a coward that way; but only because I know I can't handle it. In fact, I don't even think I can bring myself to wear a pair of snakeskin boots. Pumps are alright because you only get snippets of the skin. However, boots are a whole different thing.
Rosie Huntington-Whiteley, however, has no such problem. The supermodel was spotted rocking some exotic skin boots while arriving at Heathrow Airport during Labor Day, and boy did she look fantastic. She wore the skins with black skinnies and a long maroon coat. The pairing was so simple, but she looked insanely awesome. She didn't need that much to make a statement. After all, her boots were already doing the talking.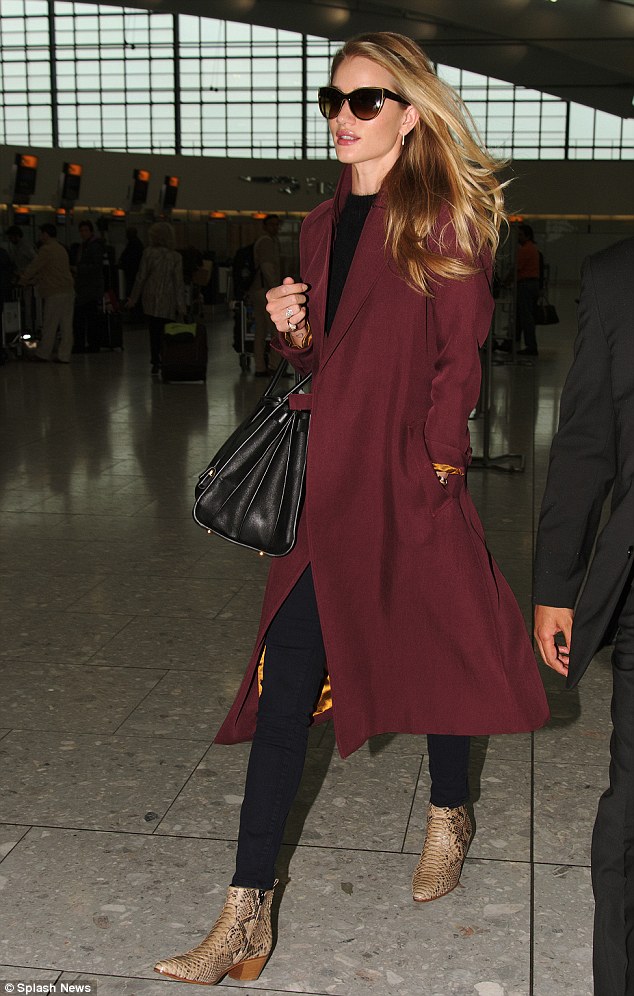 Rosie Huntington Whiteley arrives at Heathrow airport in snakeskin boots, May 1, 2014
Do you fancy Rosie's snakeskin boots? Would you dare wear her shoes? And how would you rock such a pair?
On Rosie are actually a pair of Saint Laurent Rock ankle boots in python skin. The color of her shoes is called honey, and they feature tapered toes and 2-inch-tall block heels. These boots also have zipper closures at the sides for ease of wear. If you fancy them and you think you can work a pair without feeling awkward or self-conscious, then feel free to grab these shoes over at Barneys. They retail at a pricey $1795.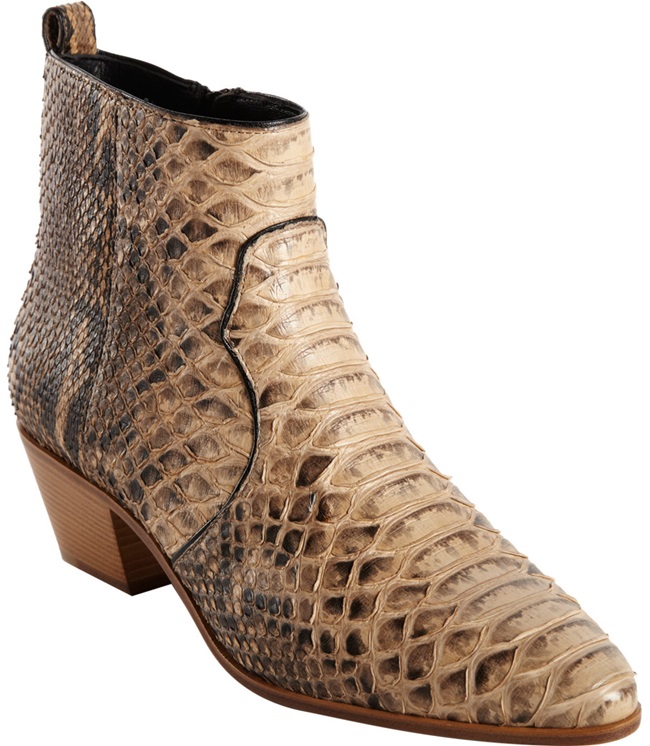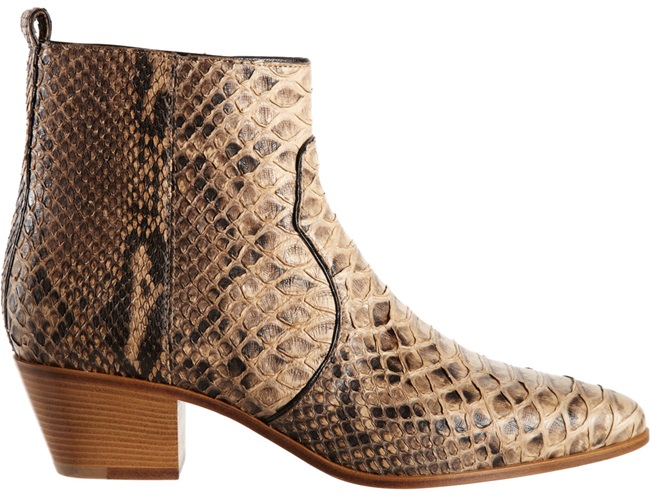 Saint Laurent Rock Ankle Boots in Python Skin, $1795
For those on a budget, here's a suggestion from yours truly that won't cost you as much as Rosie's Saint Laurent boots. These are made of snake print leather material and will only set you back an easy-peasy $64.50 because they're on sale. Seriously, I think they're worth keeping: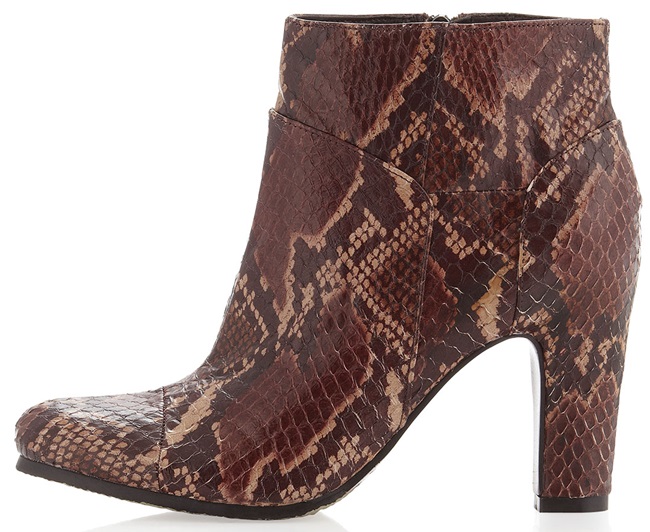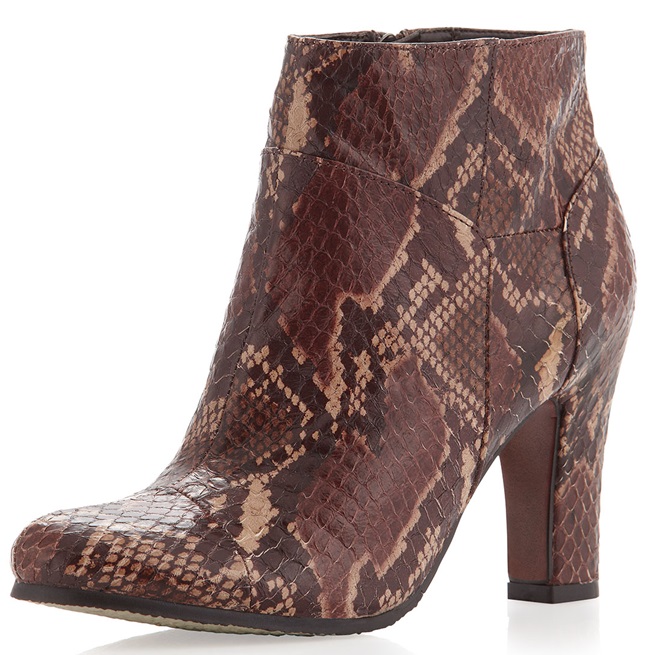 Sam Edelman Salina Snake Print Boots, $64.50 (was $160)