Rosie Huntington-Whiteley turned heads over the weekend. The Victoria Secret model dined with her action star boyfriend, Jason Statham, in a very low-cut bright orange wrap dress that dipped all the way down to her waist. The frock was also short, so it revealed a good amount of her pins. She teamed the dress with chain-detailed black boots and a black belt.
Honestly, one wrong move and she would have had a nip slip. I'm guessing she taped the lapels with an adhesive to make sure no such mishap would take place. In any case, she looked really stunning in the number and everyone couldn't help but look.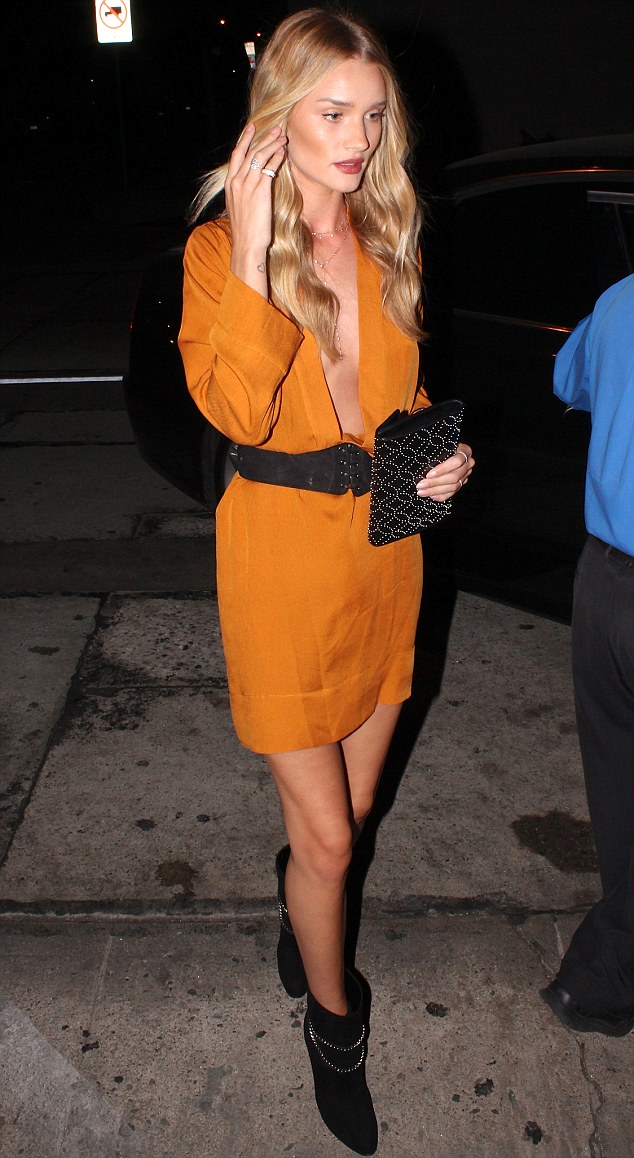 Rosie Huntington Whiteley wears a very low-cut dress while out on a date with her boyfriend, Jason Statham, on Saturday, August 16, 2014
It sure pays to have a model figure. You can pull off the sexiest outfits and still look classy in them. Picture Kim Kardashian in the dress and the outcome would be completely different. Would you agree?
Do you like Rosie's style here?
I think it's one of those classic outfits you can wear no matter what age you have. Of course, the older you are, the more you'll need to wear a cami underneath.
Rosie's bright orange wrap dress is from Isabel Marant. It actually looks a lot like a kimono. Right now, it's on sale at $444 over at FarFetch. Of course, you really don't have to spend that much to get the look. Just grab something similar that you can afford and it will do just fine: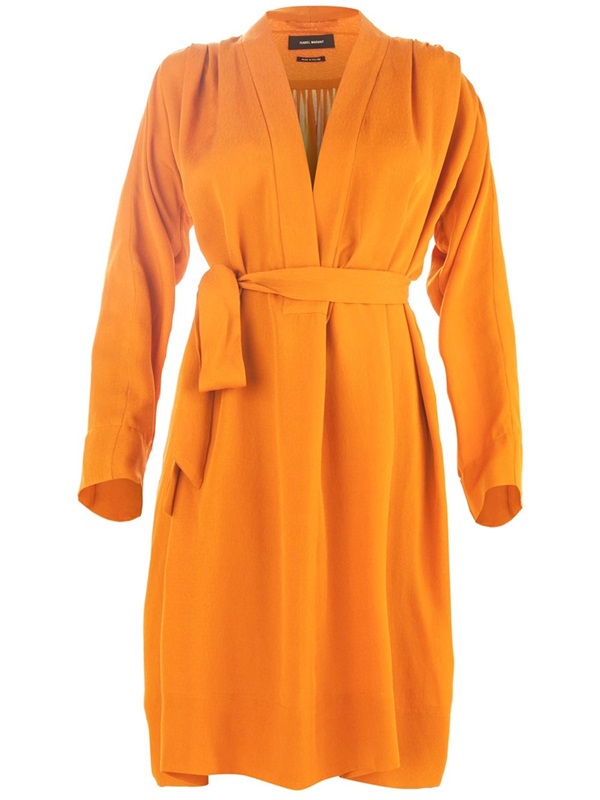 Isabel Marant Zali Dress, $448 (was $1120)
As for Rosie's chain-detailed boots, those are from Saint Laurent. They're called the "Debbie", and they're basically like your usual ankle boots, but done in suede and decorated with thick gunmetal chain details at the ankles. Here's a closer look: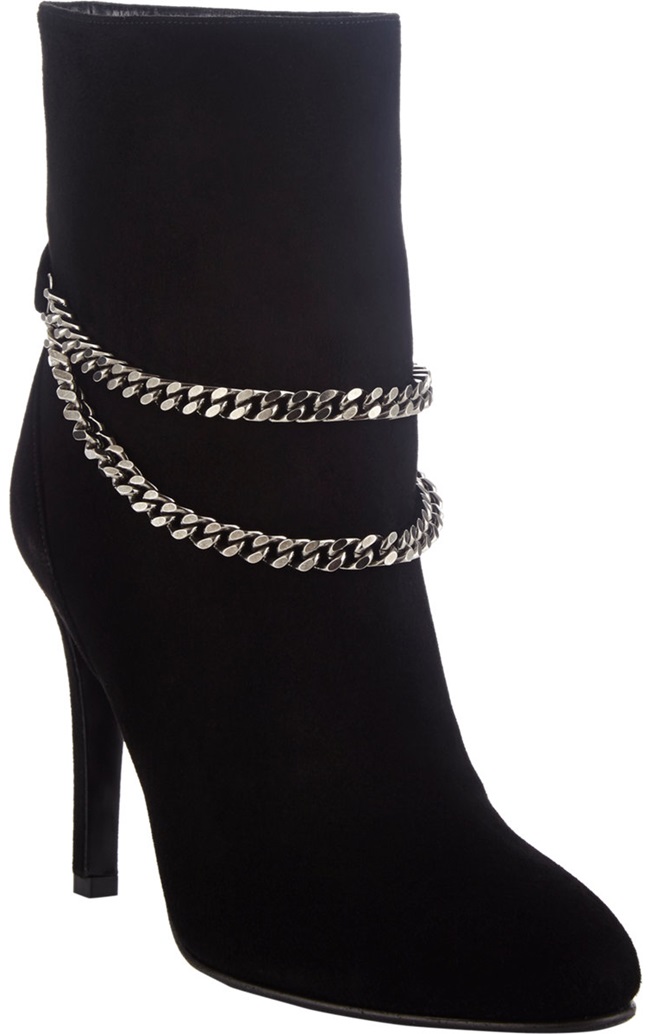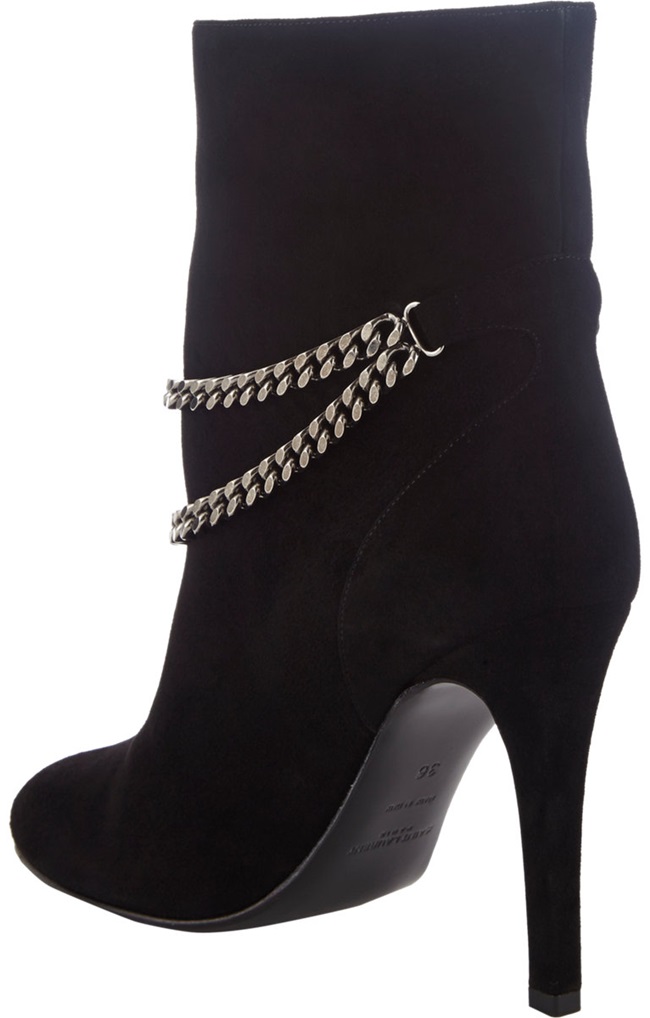 Saint Laurent Debbie Chain Detailed Boots, $1395
You like?
If you want a pair, you can grab the shoes over at Barneys. Price to own is a hefty $1395. But like I always say, you don't need to spend so much on designer labels when you can recreate an outfit for much less. If you don't mind doing a little DIY, grab a pair of classic black suede boots and wrap some chains around the ankles. If you don't have time to do the project, here's a striking substitute from Stuart Weitzman that will do the trick: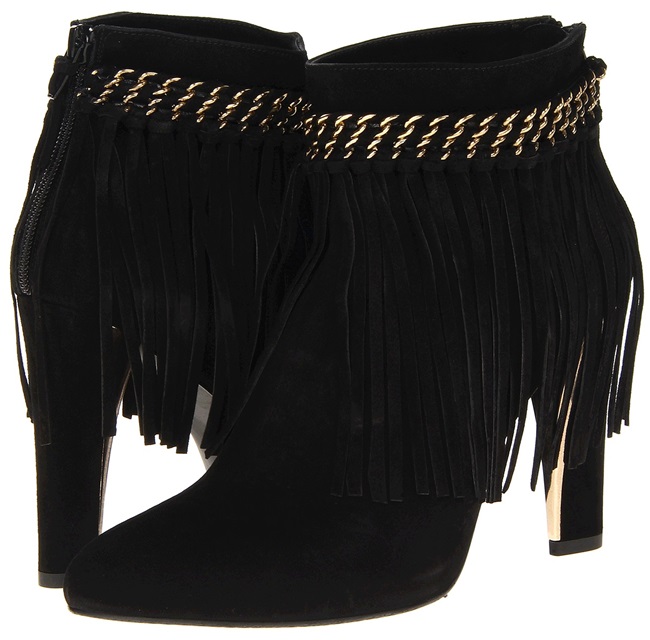 Stuart Weitzman Infringe Boots, $240 (was $530)