Style is all about balance and proportion. Yes, there's the inclusion of trends and dressing for your age and the occasion, but a huge chunk of it involves dressing for your body shape, height, and accentuating your best features while you hide the bad ones.
Occasionally, even the most stylish and beautiful on this planet fall victim to fashion mishaps. One such celebrity is Rosie Huntington-Whiteley. Known for her gorgeous figure and impeccable style, the leggy model just managed to make herself look not-so-perfect while out and about with her guy, Jason Statham, last Sunday afternoon.
Rosie's outfit for the day included a beautifully printed blush pink midi dress paired with oversized eyewear. Everything was perfect from the waist up, but the moment you look down, you realize she made a bad footwear choice. She finished the dress with wide cuff Western-inspired ankle boots in dusty mustard yellow, and let's just say the shoes ruined her whole getup. It takes a lot to make someone like Rosie look un-fabulous (for lack of a better word), and the boots just did that. They were downright unflattering.
Check out Rosie below then tell me if you agree: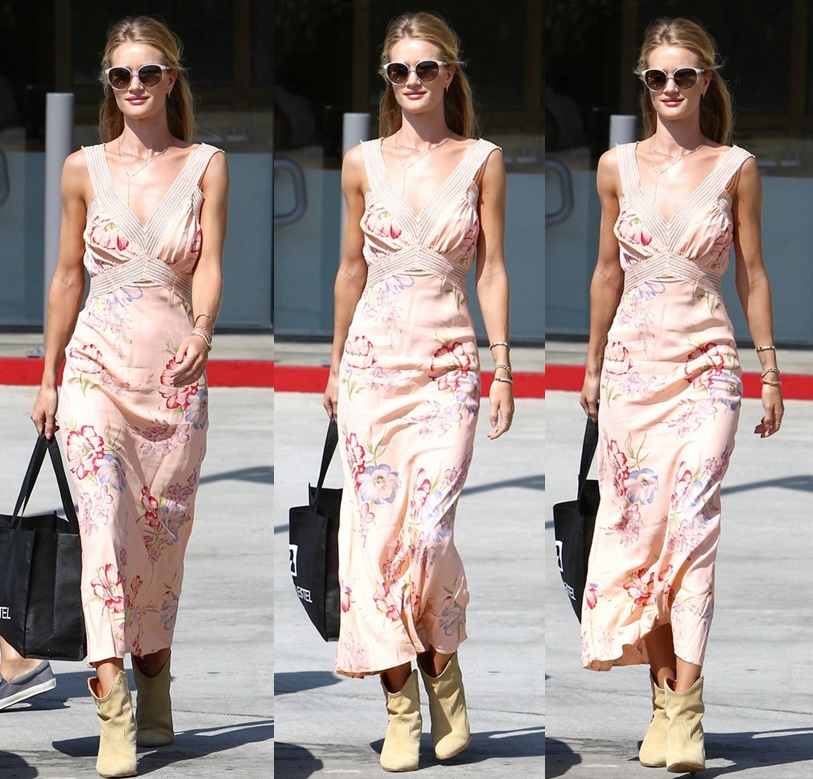 Rosie Huntington Whiteley shops for groceries with her boyfriend Jason Statham on Sunday, August 31, 2014
Well, any thoughts? Does she look hot or not? Do you approve of the combination she put together here? I'm not saying the pieces she selected look awful, but I do think this one is a simple case of bad mixology.
The dress is gorgeous. In fact, I think it would look great with flat sandals or high heels. The same actually goes for the boots. They have great potential. In fact, I have no doubt they'll look fierce with shorts, skinny jeans, and mini dresses. Pairing the boots with a tea length frock, however, was a wrong move. In general, midi dresses and shoes that reach up to the ankle or mid-calf area have a tendency to shorten legs. By mixing both, she basically didn't do herself any favors.
Rosie's shoes are the IRO Merrick boots. These wedges feature rich suede uppers, 3.5-inch-tall wooden wedge heels, and zipper closures on the back for ease of use.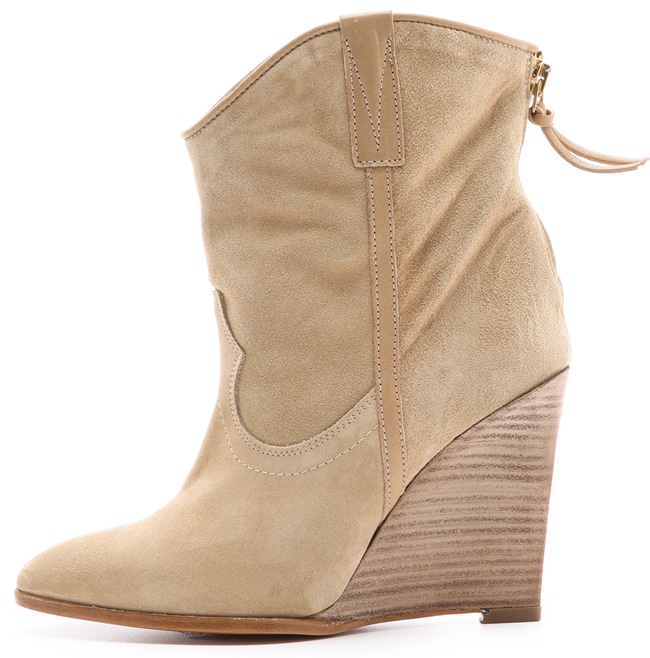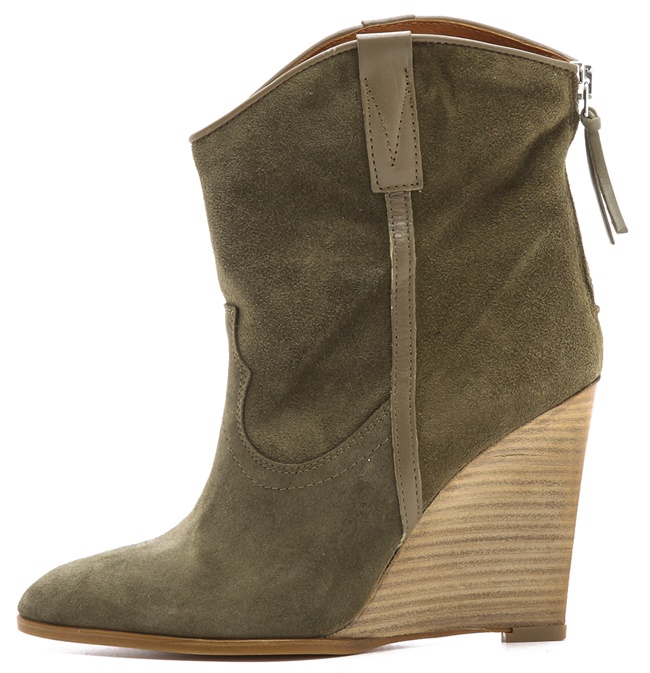 IRO Merrick Wedge Boots, $640
They're actually nice up close, yes? Sadly, these boots are sold out so you'll need to get creative and resourceful if you want a pair. On a side note, you can try the Keira boots instead, another offering from IRO. These shoes feature 4-inch-tall cone-shaped heels and a mix of suede and leather uppers: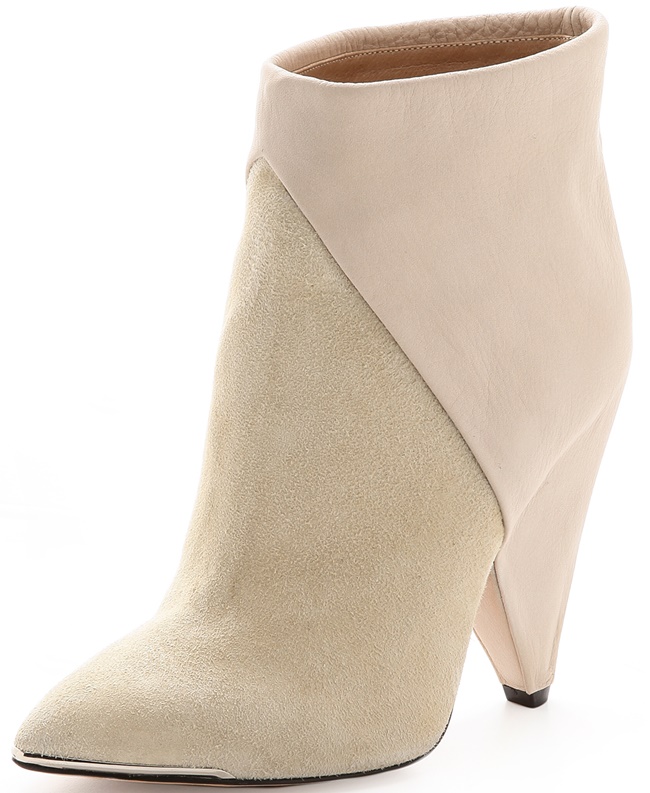 IRO Keira Boots, $795