Did Jason Statham and Rosie Huntington-Whiteley break up?
Because the leggy model was just spotted going on a dinner date with Calvin Harris last Thursday. In case you don't know who Calvin is, he is Rita Ora's ex-boyfriend. In fact, it was just recently announced that he and Rita broke up — which now leaves me thinking maybe Rosie is the reason. What do you think?
For the occasion, Rosie wore a super short black dress and paired the piece with a fringed leather jacket, a beaded clutch, and some peep-toe booties in classic black. And per usual, she looked super stunning. Calvin, on the other hand, wore a navy blazer over a black shirt and black trousers. Based on body language, I would say it was more like a friendly dinner date than anything else. But then I could be wrong.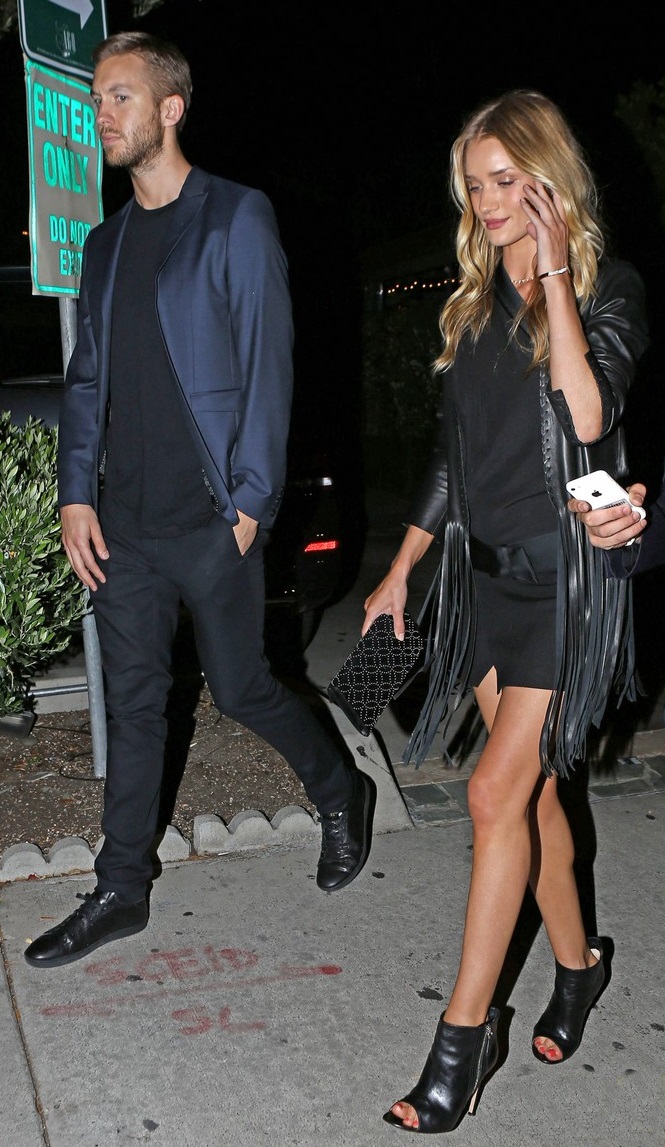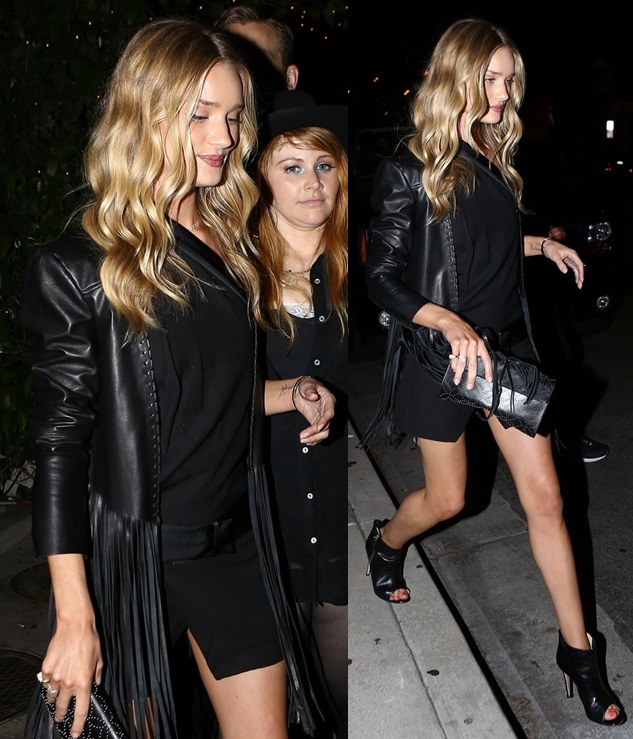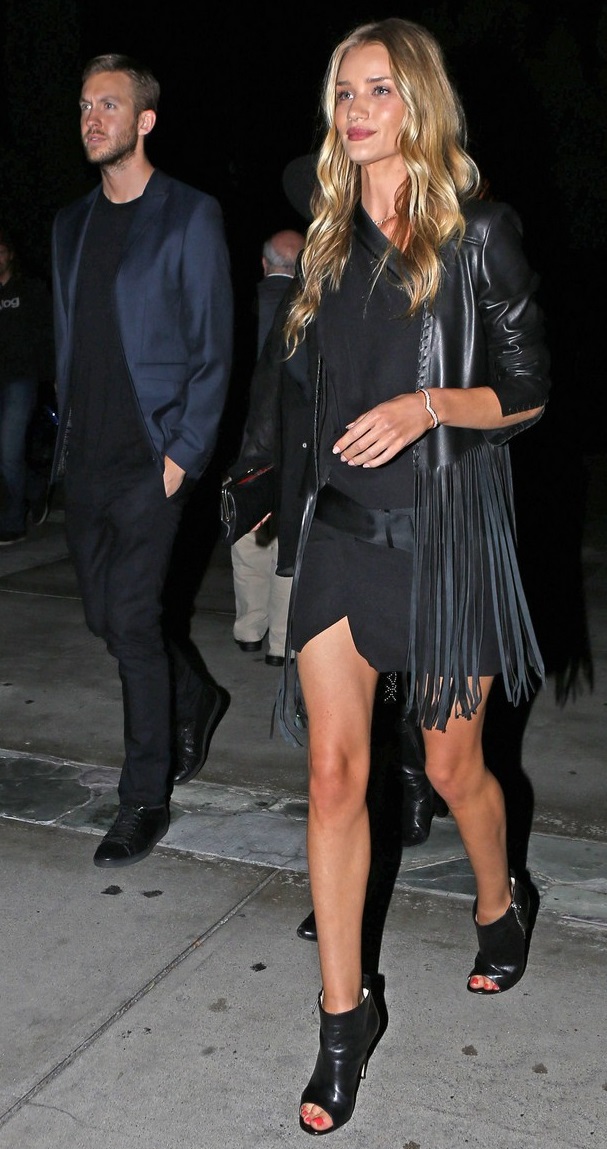 Rosie Huntington-Whiteley out on a dinner date with Calvin Harris, Rita Ora's ex-boyfriend, in West Hollywood on June 5, 2014
Whether or not there's actually a budding romance between the two, that we've yet to find out. But what I do know for sure is that Rosie looks amazing in her all-black garb. I am especially intrigued by her sleek boho topper and shoes. According to sources, the jacket is from Kate Moss' collection for Topshop, while the booties are from Gianvito Rossi. As for the dress, that one is from Isabel Marant. Below is a slightly similar jacket from the same line up: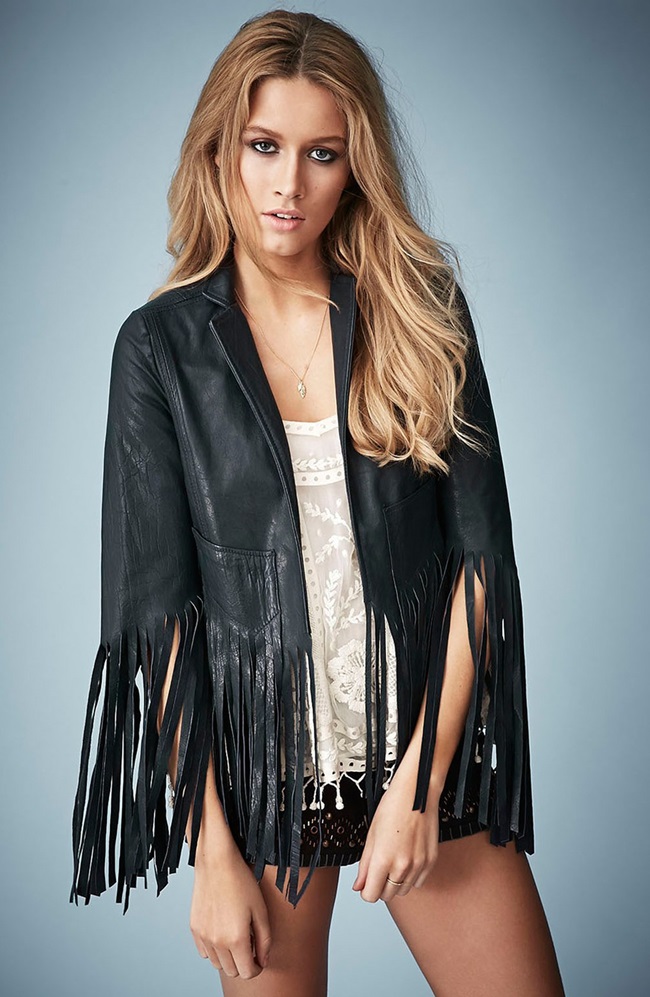 Kate Moss for Topshop Fringe Leather Jacket, $370
As for Rosie's booties, here's a closer look at the pair. The shoes are very simple in terms of design and silhouette. There are zipper closures on the inner sides, while the slim semi-flared heels are about 4 inches tall. They're nothing fancy, really. But what's great about them is how timeless and classic they look. They're the kind of booties you can wear with almost anything: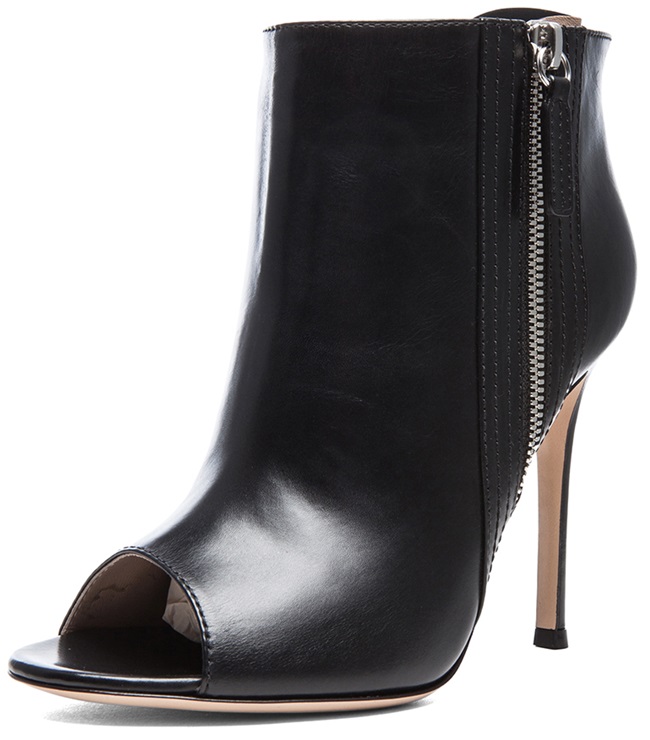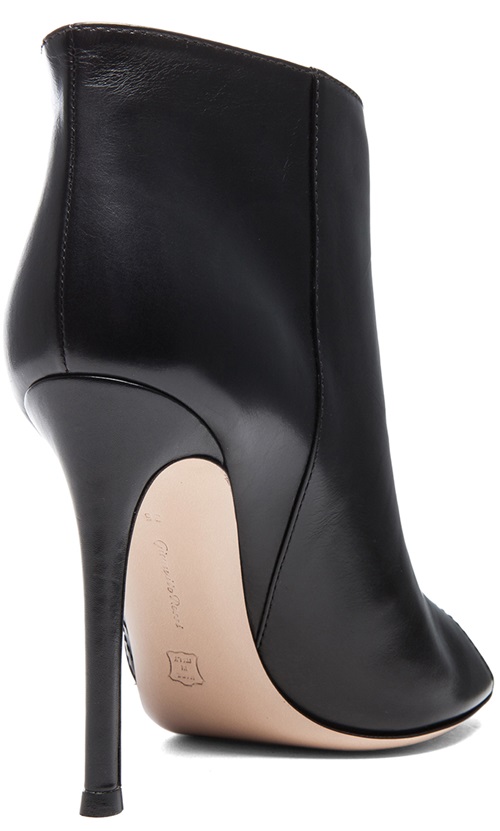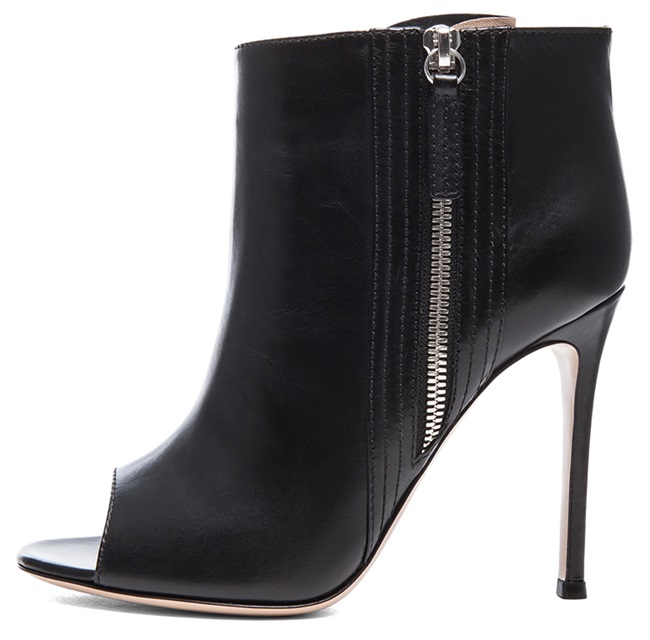 Gianvito Rossi Peep Toe Booties, $663 (was $1105)
Another great thing about these shoes is that because they're so simple and timeless, you can find similar-looking alternatives that are a lot cheaper, like these shoes from Joie, which retail for far less. What do you think of my recommendation? Certainly not bad, right?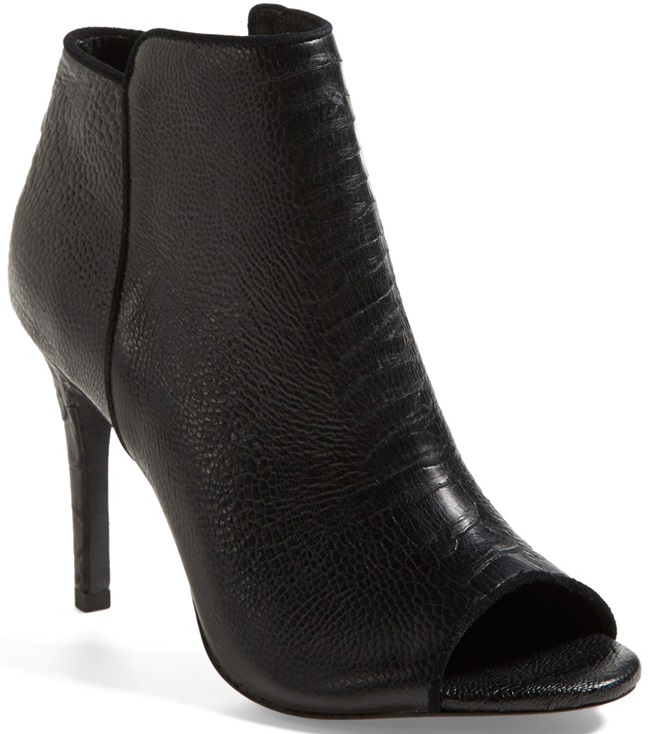 Joie Gwen Booties, $345