The Cannes Film Festival is ongoing as of this moment. And as expected, stars dress to the nines for their appearances on the red carpet, and for photo calls. One celebrity that got my attention today was Rosario Dawson. The actress had a partially shaved head. Yes, it was an unusual hairstyle. But what made me stare was the outfit she wore it with.
Rosario slipped into a very colorful dress for the photo call of Captive, held during the Cannes Film Fest. She then matched the piece with equally busy pumps. The frock was printed with every color you can find on the palette, while her shoes were boldly printed in checkered black and white. It was a festive combination and I seriously didn't know what to think of it at first.
Check out Rosario's look below and tell me if you like it: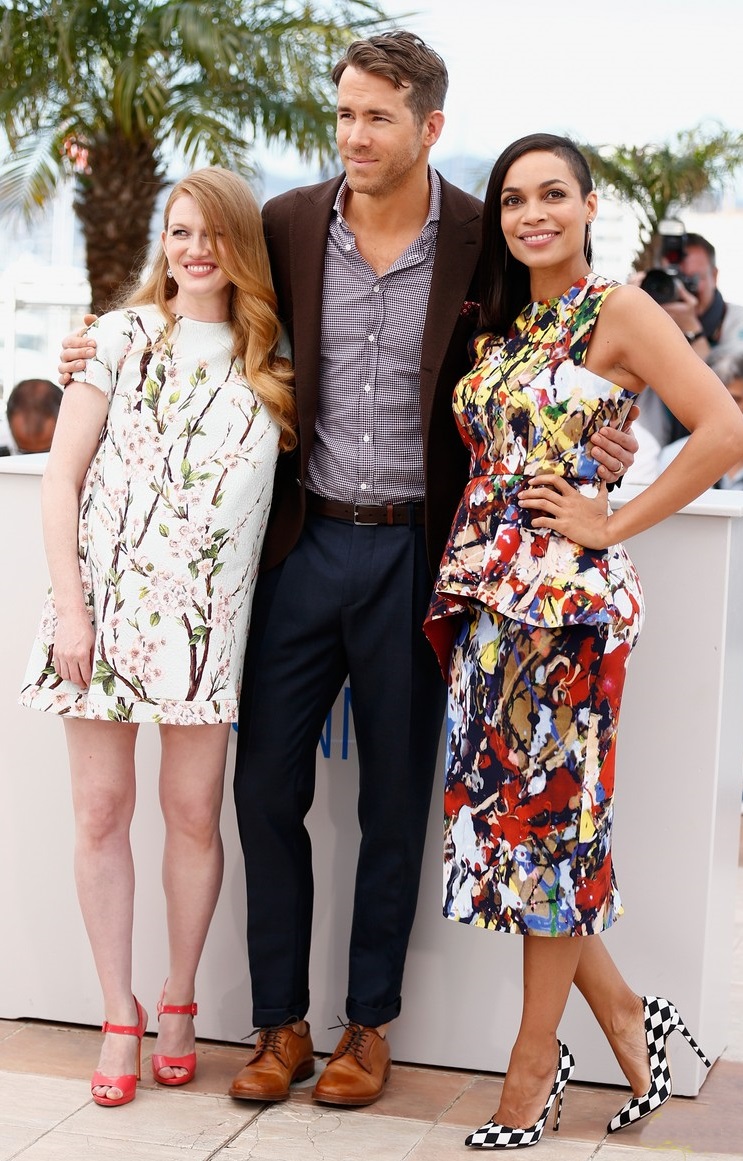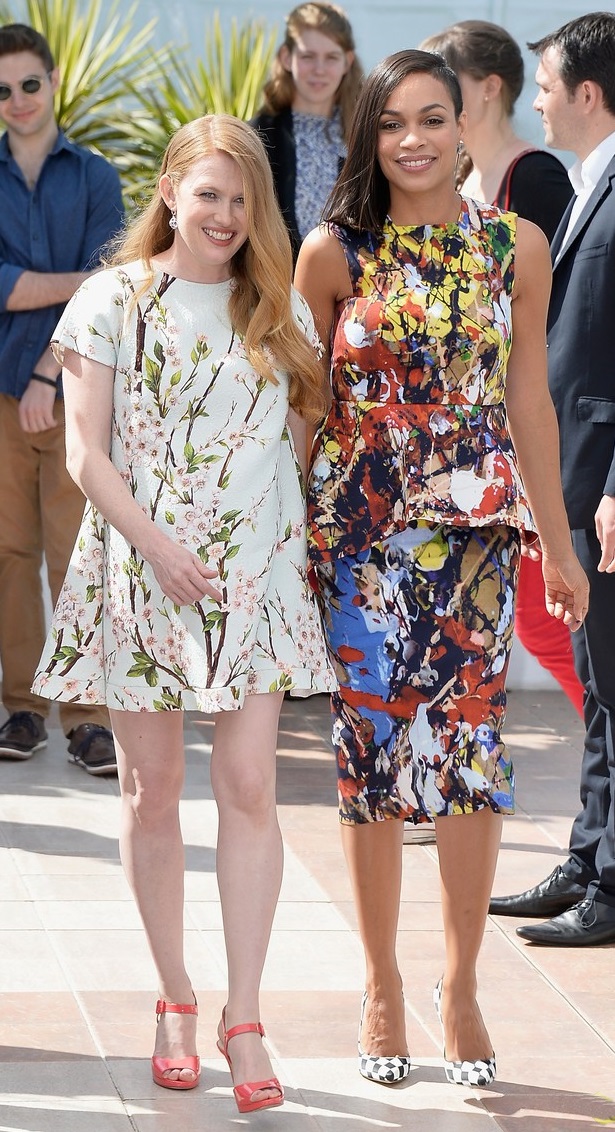 Rosario Dawson attends the photo call of her new movie, Captive, with co-stars Ryan Reynolds and Mireille Enos, held during the 2014 Cannes Film Festival in France, May 16, 2014
Well, any thoughts? Hot or hot? Yes or no? Do you approve?
You know, the longer I look at the print-on-print combo on Rosario here, the more I think it kinda works. I mean, it doesn't look so bad, does it? Or maybe my eyes are just deceiving me…
It's a risky and busy mix — certainly not meant for the faint hearted — but for some reason, the pairing seems to make sense, most especially with the hairstyle she's got going on. Head to toe, she looks playful, a little edgy, adventurous, and interestingly feminine.
By the way, in case you're wondering, Rosario's printed dress is from Sportmax and her bold checkered pumps are reportedly from Bionda Castana. I couldn't find them online, but if you're interested in grabbing something just as bold, then check out the options below: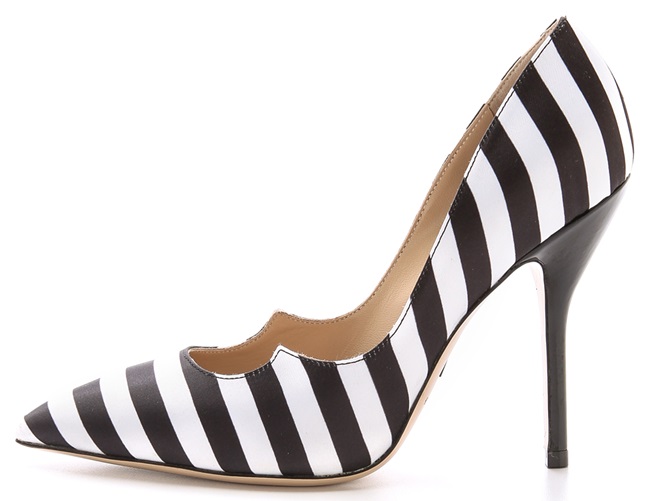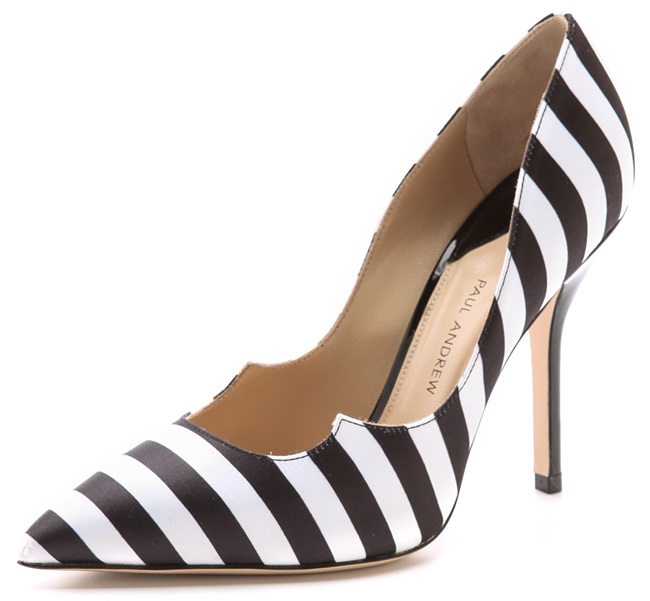 Paul Andrew Zenadia Pumps, $695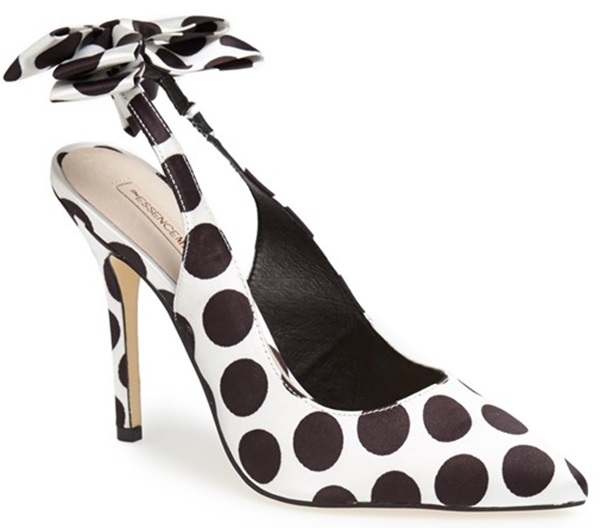 Menbur Cara Polka Dot Pumps, $149