The movie Gone Girl, which is based on a best-selling novel by Gillian Flynn, is set to premiere on October 1st. A lot of people are anticipating the film, and it's all because they want to see if it's going to be as good as the book. I can't say it will be, but it just might live up to fans' expectations — all thanks to a very good director and a well-selected cast. Rosamund Pike, for example, is perfect for her role as Amy Dunne.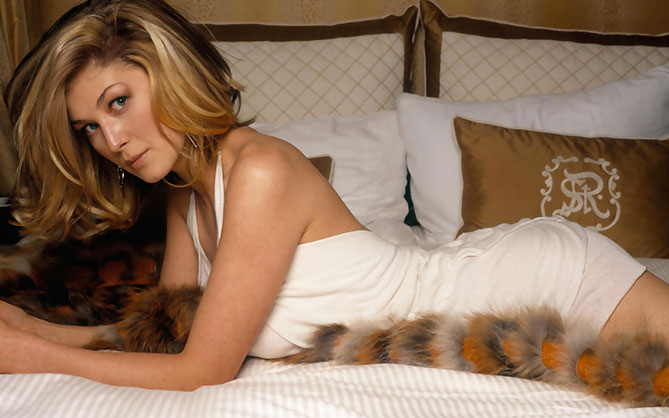 Speaking of, the actress, who is currently expecting a baby, was spotted promoting the film in New York on Wednesday. What she wore for the occasion blew my mind away. The blond beauty decked herself in a monochromatic getup that hid her baby bump oh so well. The attire consisted of a simple empire-cut shift dress worn underneath a long coat, both of which were in nude and constructed elegantly. She teamed the combo with pointy ankle strap heels in the same color. The look was simple but very classy. And I must say, it was one of the best she's ever put out for an appearance.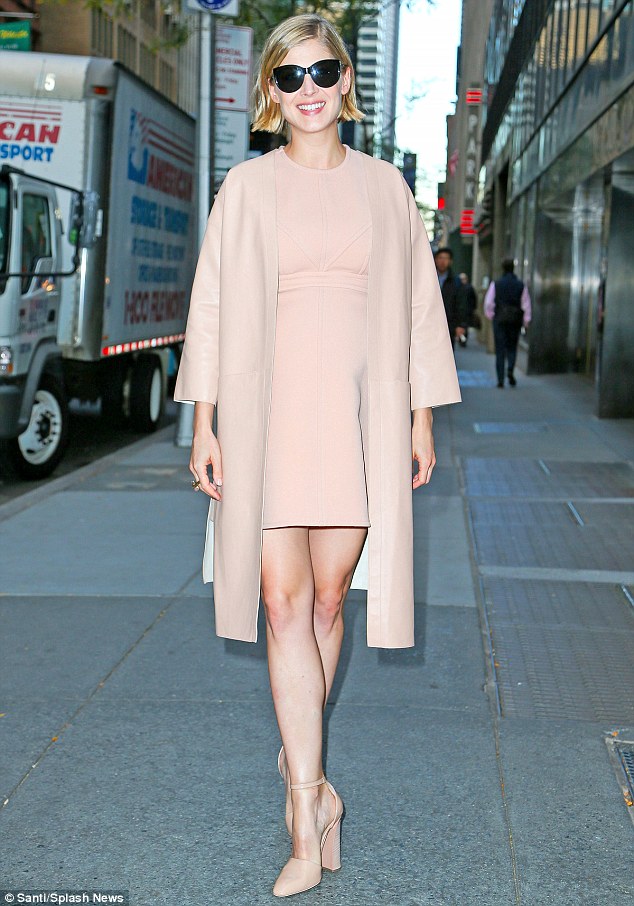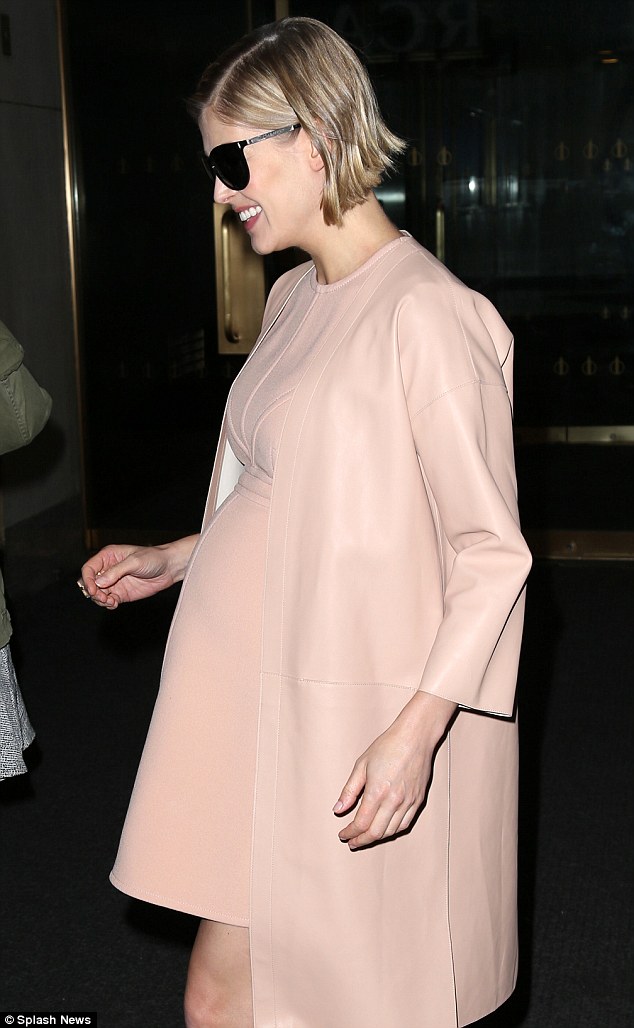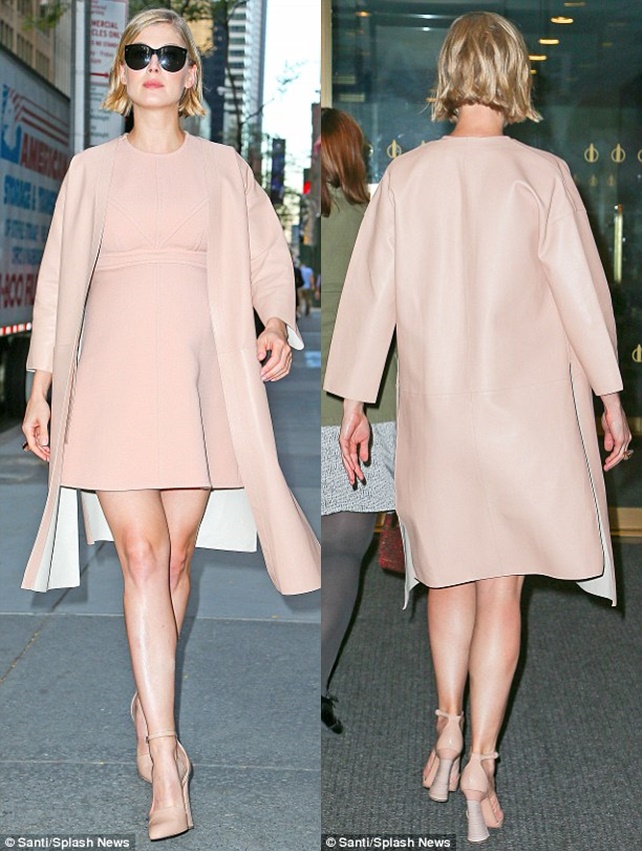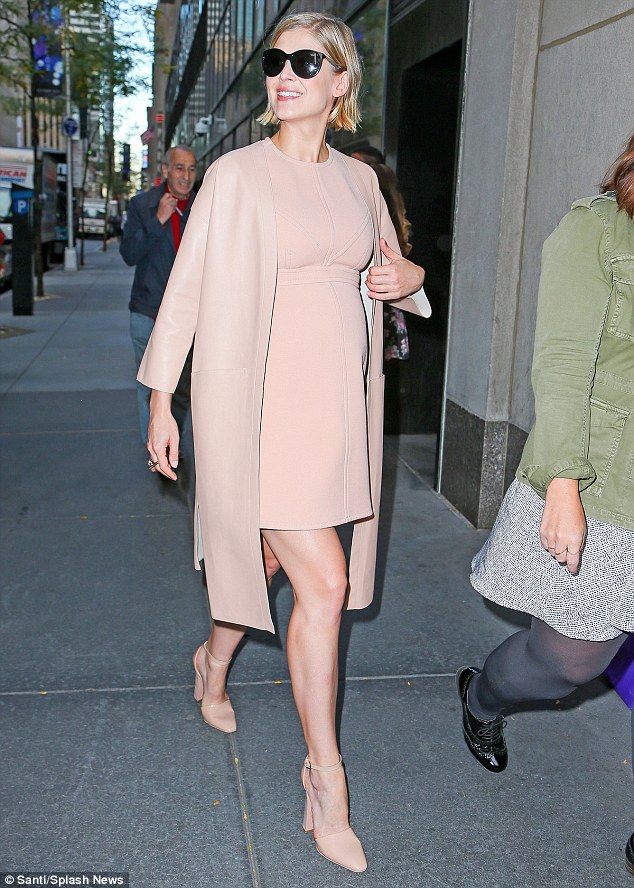 Rosamund Pike makes an appearance on the Today show in New York on September 24, 2014
Wow, right? She looks marvelously mod in the whole attire.
According to sources, the jacket, which is made of leather, is from Marni, while her shoes are from Louis Vuitton. I've yet to get the details on her dress, though. In any case, I think her stylist did a great job in putting the outfit together. It's well appointed and it really flatters her figure. Would you like to take a cue and work up a similar attire?
Her Louis Vuitton pumps are not available online so if you want them, you'll need to visit the nearest LV boutique in your city.
Of course, if the look is what you're after, you need not grab those expensive shoes. A great alternative to consider would be your classic nude pumps. Try these "Queen" pumps from Stuart Weitzman. The pointed silhouette, lowered vamps, and slim square heels make these stilettos the perfect go-to for any outfit. Will you grab?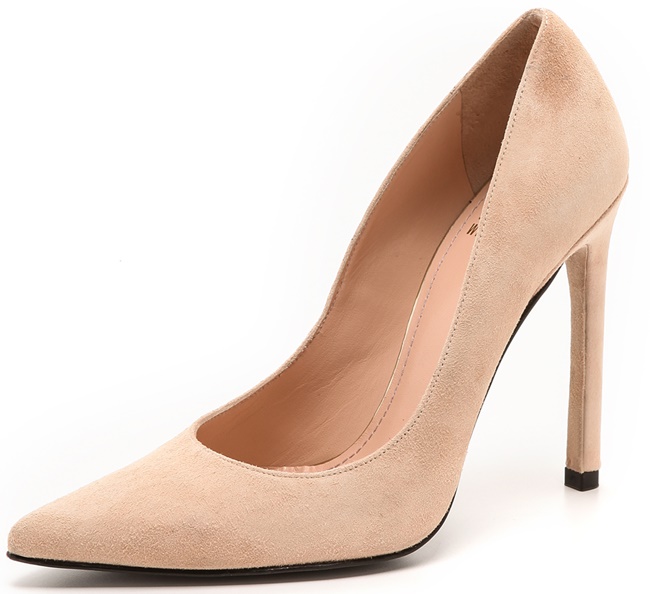 Stuart Weitzman Queen 110mm Pumps, $385