Rob Pattinson has a new girlfriend and she's not what you'd expect. No, she doesn't have the Kristen Stewart profile, but she's just as striking.
In case you haven't heard yet, Rob is dating British singer, Tahliah Barnett, a.k.a. FKA Twigs. Yes, the girl's got major personality. She's talented and she can hold her own. And what's even more interesting about the budding celebrity is her unique fashion sense. While the two spent some time in New York last week, I couldn't help but notice her getup. FKA Twigs' outfit for a stroll in the Big Apple included a white bustier top worn underneath very on-trend high-waist wide-leg crop pants. She teamed the combination with bits of jewelry here and there, then unexpectedly capped off the attire with chunky Dr. Martens boots.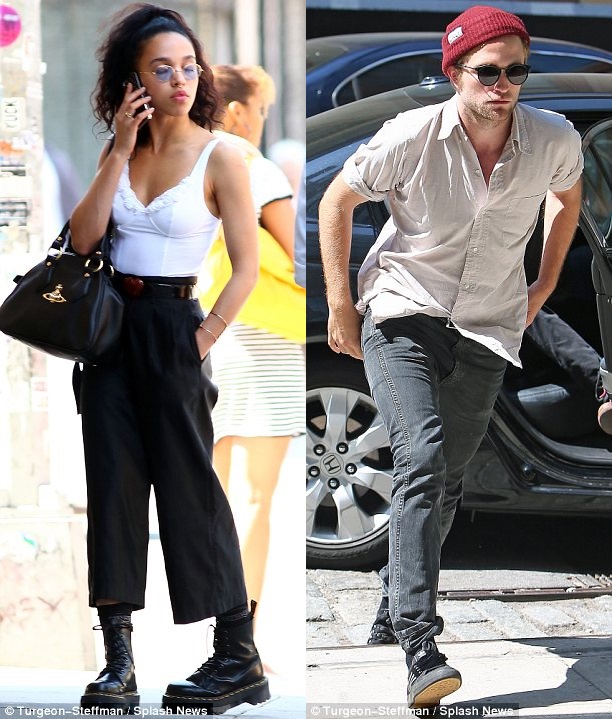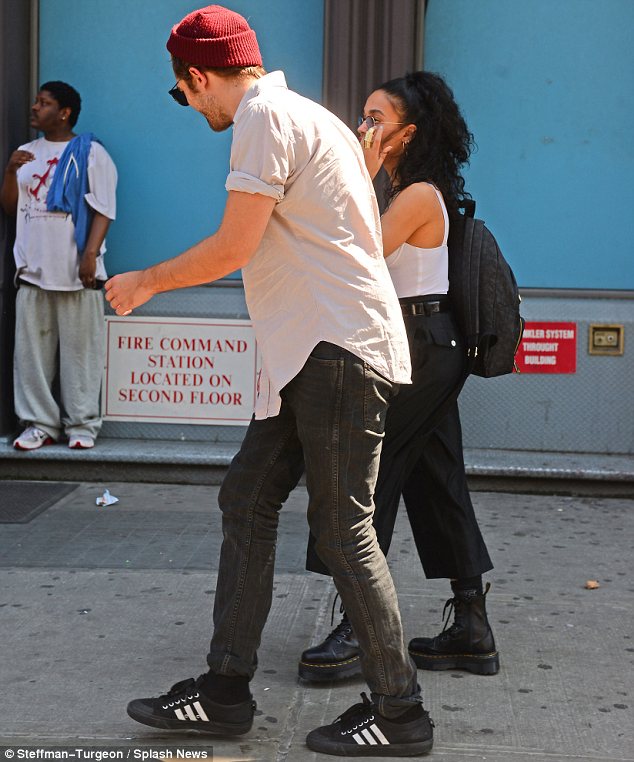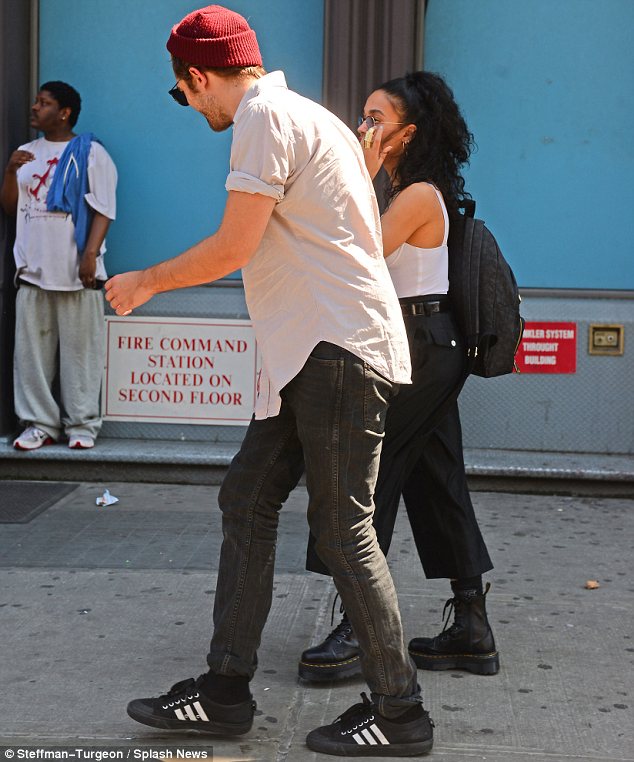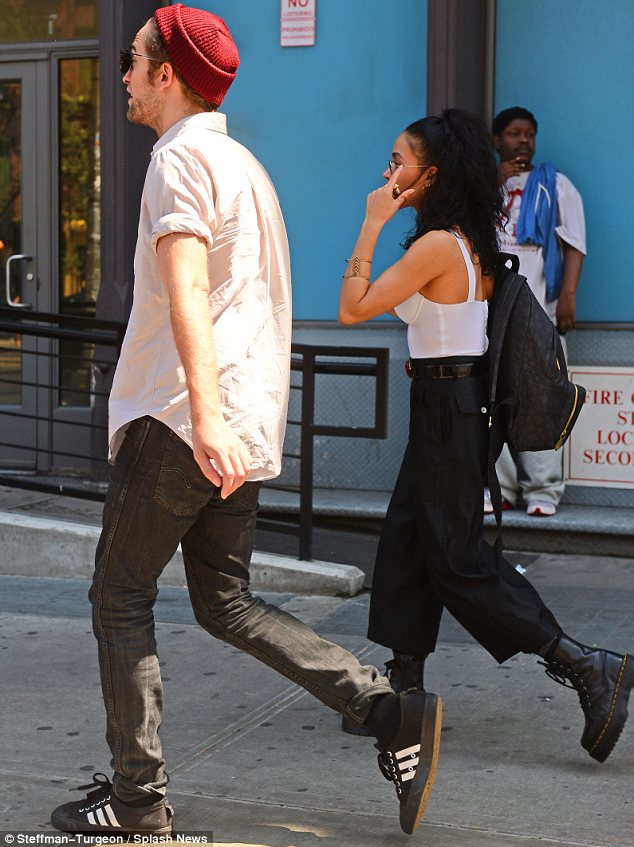 Robert Pattinson and new girlfriend Tahliah Barnett enjoy a stroll in New York City, August 27, 2014
While I admit that a pair of pointy stilettos or sky-high sandals would have looked a lot better with her outfit, I actually like the unusual spin she put into it by wearing those boots.
What about you, can you appreciate Tahliah's off-duty style?
Tahliah's chunky DMs are the "Quad Retro 8-Eye Jadon". They feature extra thick corrugated rubber soles that are about 1.5 inches thick, as well as an 8-hole lace-up design.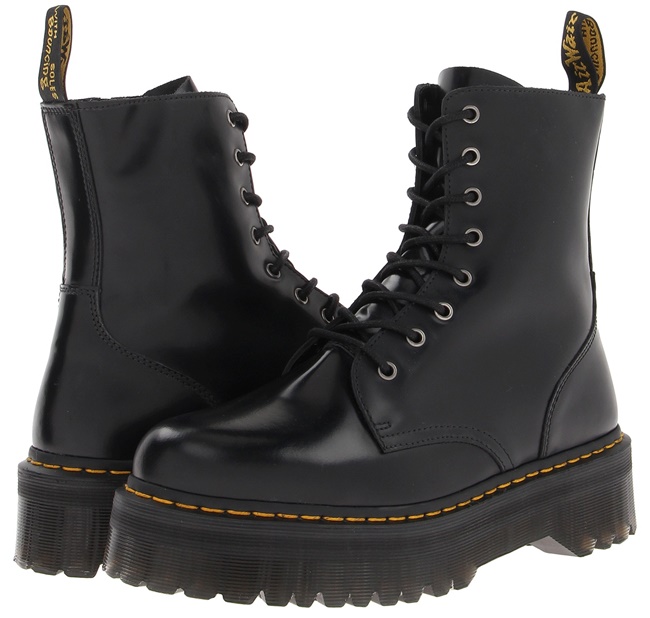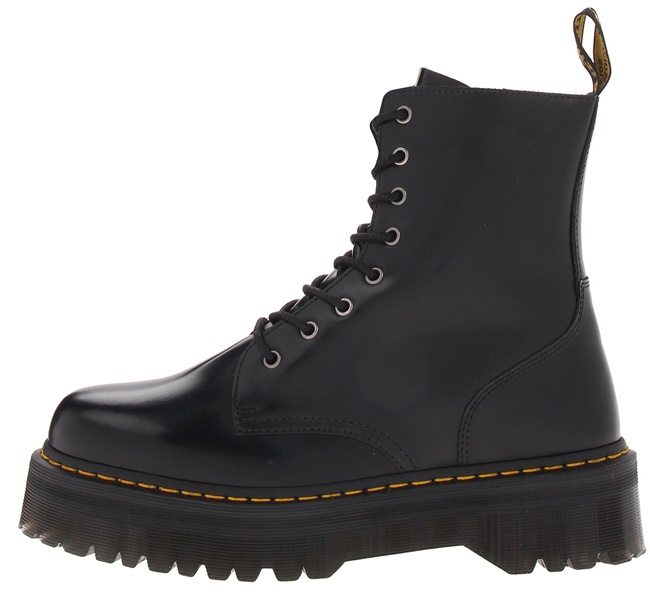 Dr. Martens Quad Retro 8-Eye Jadon Boots, $170
If you can get with Tahliah's style and would like to give her look a try, you can grab her Dr. Martens boots over at Zappos. They retail at an affordable $170. Simply mix the boots with a white bustier and black wide-leg cropped trousers and you're all set!