Can a stiletto really last for a thousand years?
It can!
Thus claims 48-year-old shoe designer Chris Shellis of the House of Borgezie. The said shoe line proudly presented the Riviera Stiletto to prove this true. It is a seriously high heels and is not only being touted as the most comfortable of its kind but that it can last 1000 years–even longer than your time here on earth!
The shoes is made of steel so it might not be an exaggeration. The heels of the Riviera Stiletto could very well remind you of the Eiffel Tower while the rest of the shoe boasts either orange or black accent colors. It's made of tough stainless steel and solid silver but have been lined with permanent silicon liners and made to flex to accommodate the foot. Since this design is particularly built to last, it comes with a lifetime supply of removable heart-shaped soles for added comfort. The lifetime supply of heels is also included in the package when you buy this shoes since the soles and the heels are the only things that need replacing in the said stiletto.
"I wanted to make something iconic that would be in the reach of the average woman. 'They're a good investment – women could even hand them down to their granddaughters. I know what women go through wearing heels." Chris said.
The Riviera Stiletto is priced at £995 per pair or $1672. This stainless heel was created by the same brand who designed the £100,000 Eternal Diamond Stiletto. At least this time, it's more affordable for the average women.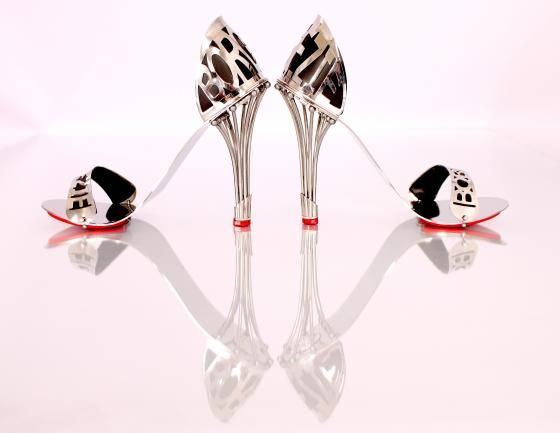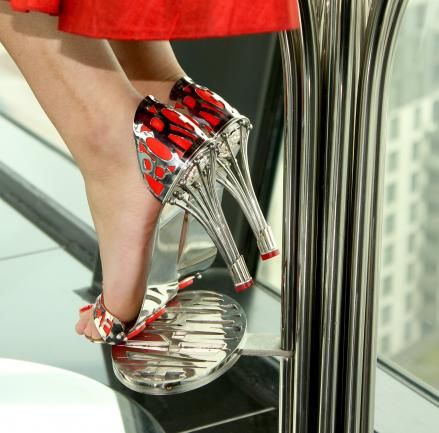 With the Riviera Stiletto, you wouldn't have to worry about when your heels will give up on you or where because it surely will not!