It wasn't just Demi Lovato, Jennifer Lopez, or Taylor Swift who dared to bare a lot of skin during the 2014 MTV Video Music Awards last Sunday, Rita Ora did so as well.
In fact, the singer not only flaunted a generous amount of cleavage in her spaghetti-strap low-cut red gown, but she also went a little too far with the exposure as the piece came with a slit that went all the way up to her pelvis. Doing so not only raised a lot of eyebrows, but a good amount of speculation as to whether she did or didn't have any underwear underneath.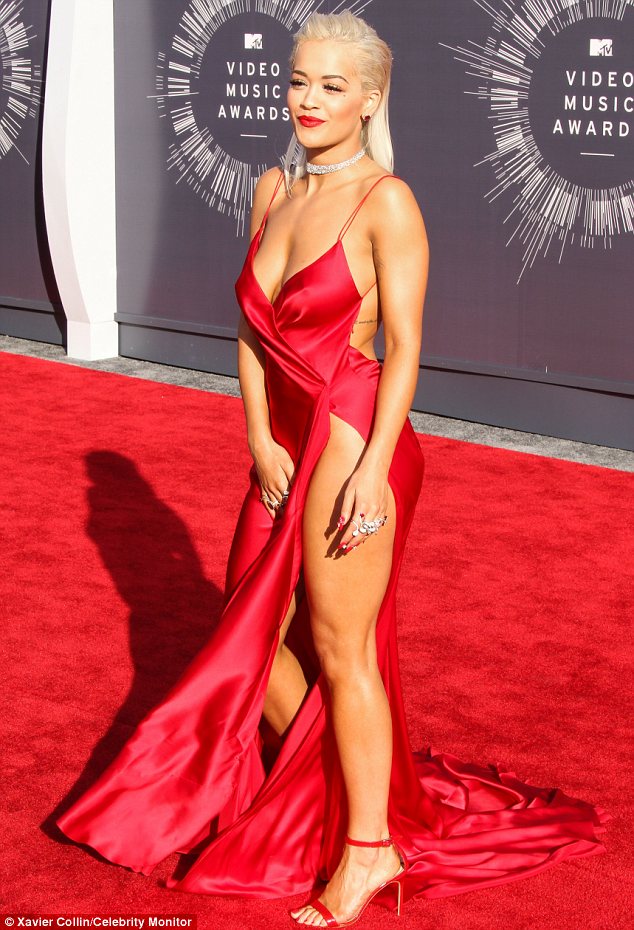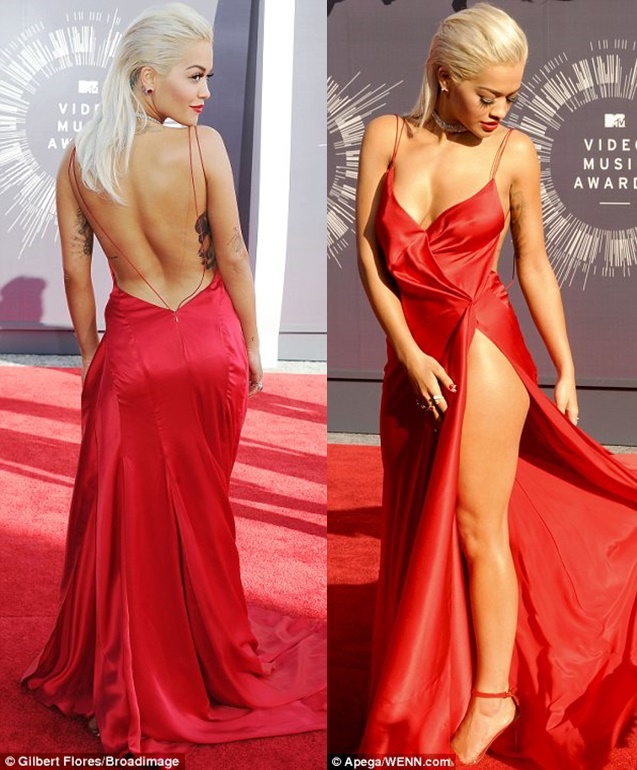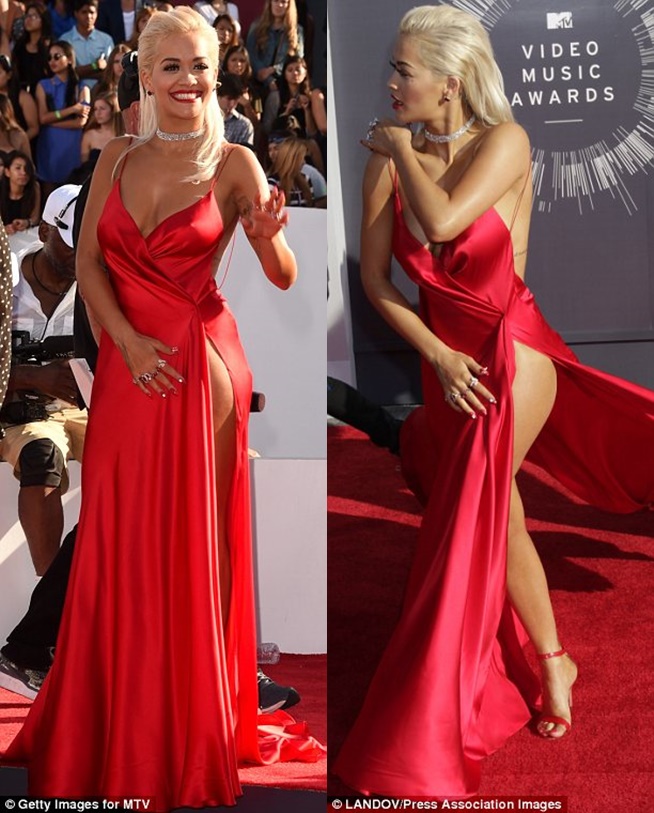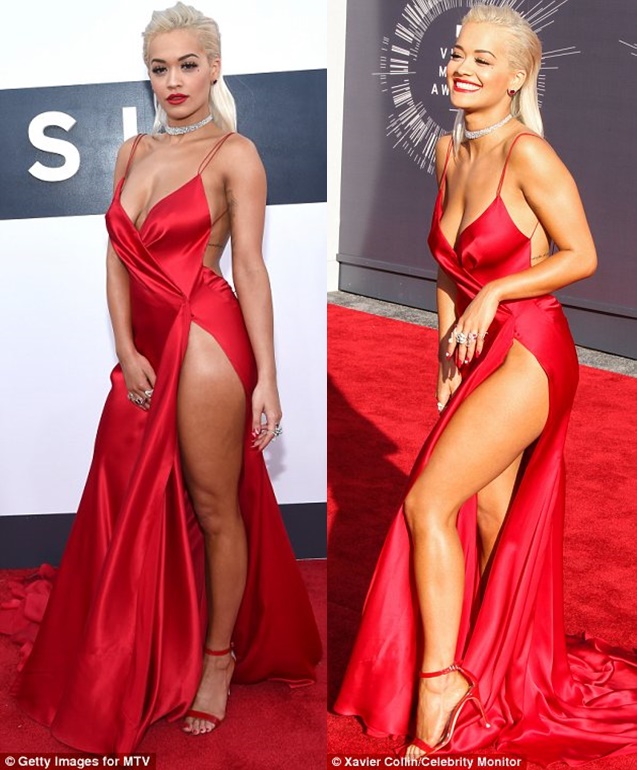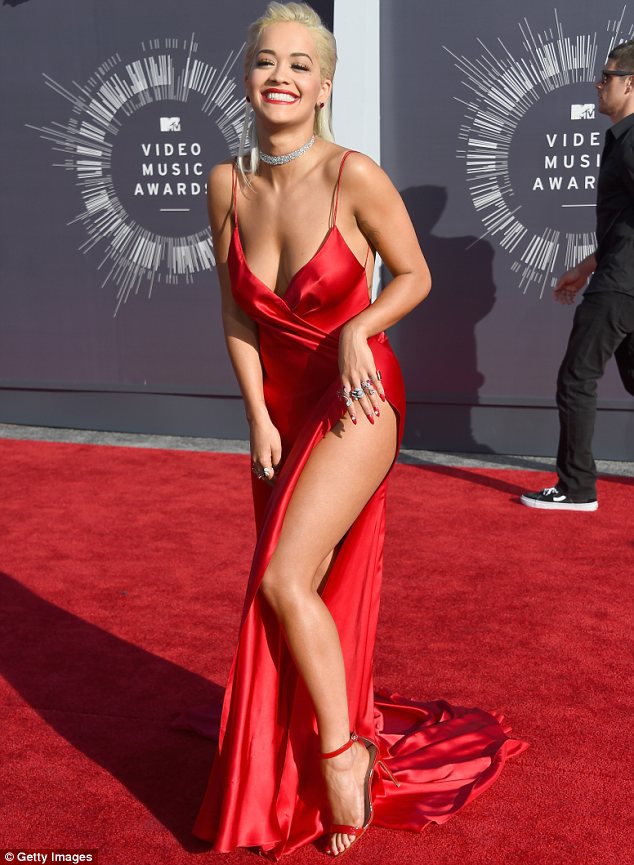 Rita Ora wears a very risqué red dress for the 2014 MTV Video Music Awards held at The Forum in Inglewood, California, on August 24, 2014
What do you think people, did Rita wear panties with her gown or did she go commando a la Anne Hathaway?
It's a little hard to tell, but my guess is yes, she did. She probably used one of those high-cut Brazilian-style undies that are made up of just small pieces of triangle cloth enough to cover the "parts" that need to be, well, covered.
Oh, and before I forget, allow me to show you Rita's customized diamond manicure for the VMAs, which reportedly cost her a whopping $56000: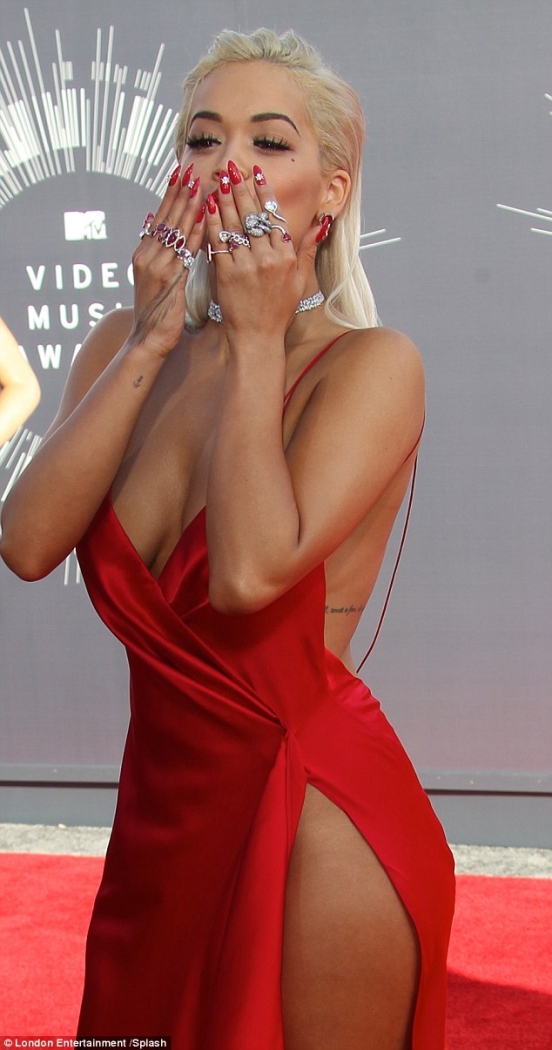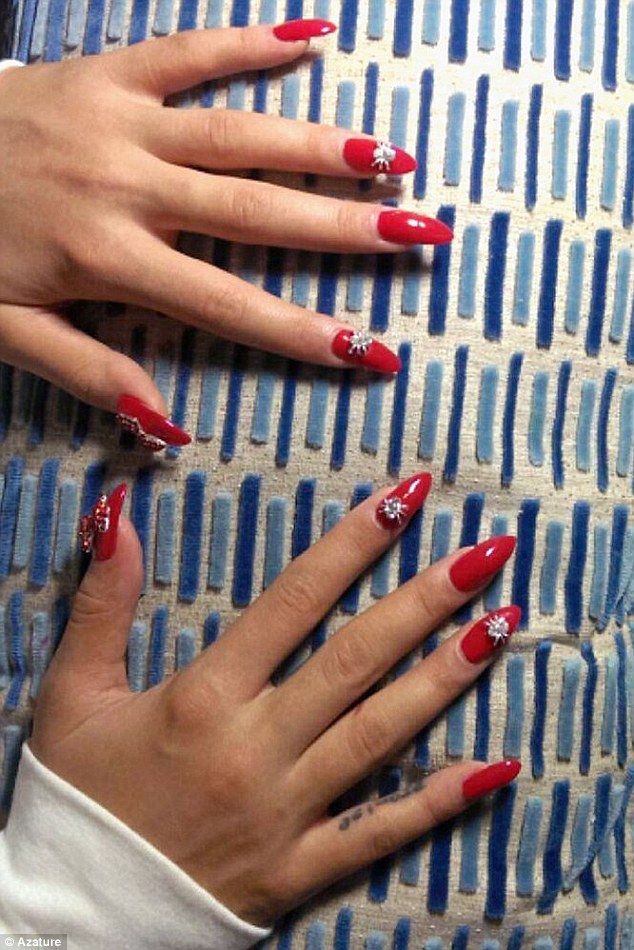 Rita Ora shows off her very expensive customized diamond manicure to the viewers
Wow. I can't believe she spent that much on a manicure. But then again, she must have so much money that shelling out $56,000 on something so trivial as a manicure was no big deal.
Rita also teamed her diamond-decorated red nails with lots of statement rings, a diamond choker necklace, red lip color, and a pair of sky-high ankle-strap heels that matched the color of her dress.
Rita's red sandals are the Manolo Blahnik "Chaos" in red patent. These shoes come in various heel heights, and judging from the pictures, I'm guessing Rita wore the tallest variant. I couldn't find them online, but below are shorter versions done in both red patent and red suede: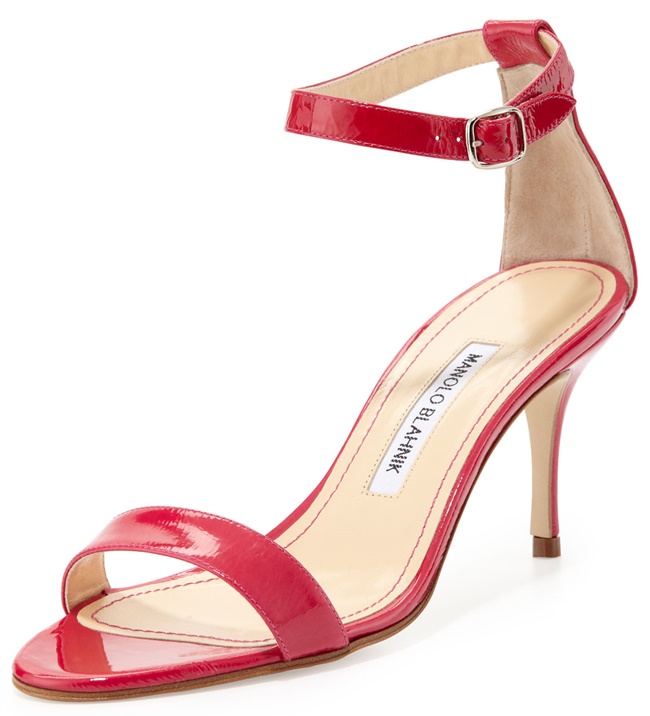 Manolo Blahnik Chaos Sandals in Red Patent, $326 (was $725)
Manolo Blahnik Chaos Sandals in Red Suede, $725