Who knew that My Little Pony is already 30 years old? We didn't. The fun and colorful ponies that teaches about friendship are among the most iconic cartoon characters of all time.
Recently, pop star Rita Ora stepped out of a night club in an MLP dress. The dress is reportedly by Alice Vandy in collaboration with MLP. The cute and colorful dress is a stand out.
Since the dress already calls people's attention, Rita Ora decided to wear neutral colored boots. The boots are far from boring though. They have laces that go up the entire sides of the boots.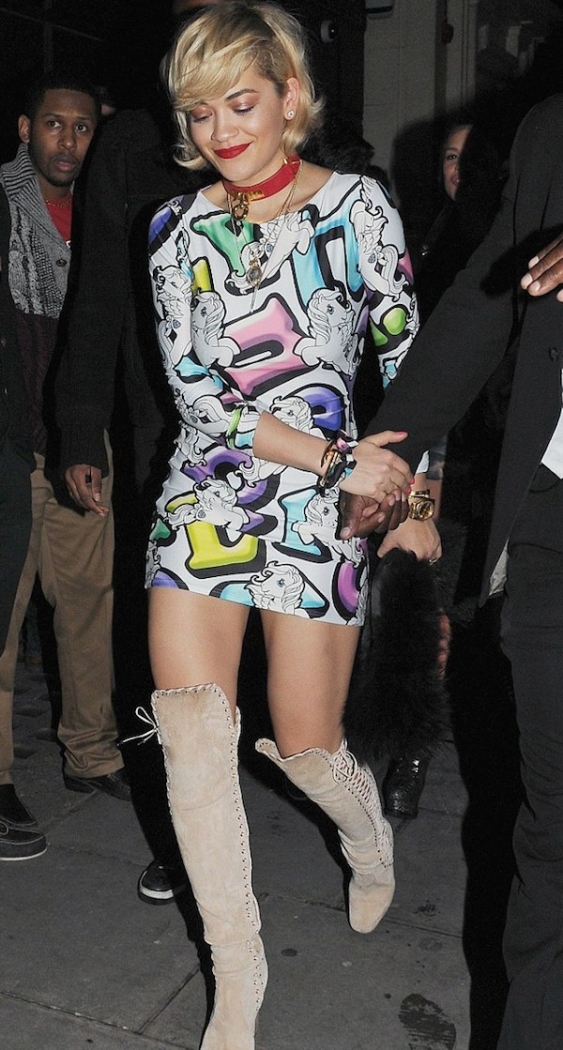 The suede boots with side laces are by Salvatorre Ferragamo. We can't seem to find it online anymore. Perhaps they are available in retail stores?
If you can't find the boots online, we offer you the following alternative: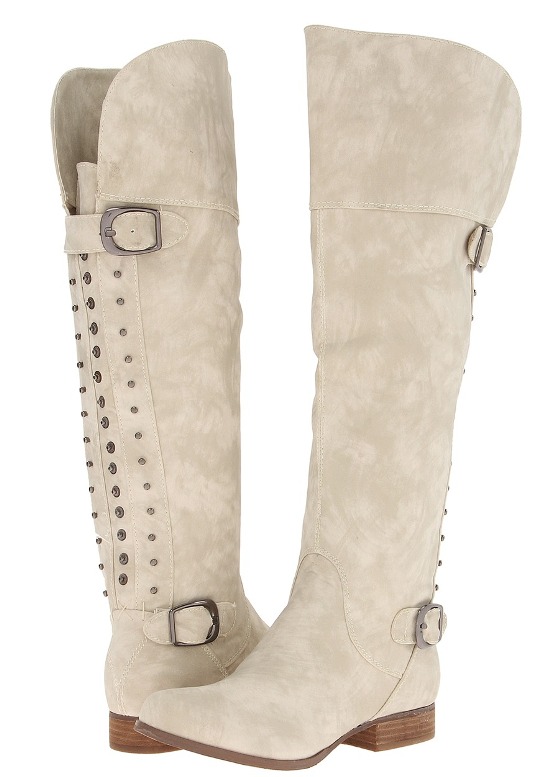 When you see the price tag on these babies, you wouldn't think twice about buying them. They are currently on sale for $56. The boots are also available in the following colors: