Correct me if I'm wrong, but isn't Rita Ora the new face of DKNY?
Yes, she is. I'm not sure if she's the right person to represent the label, though. I guess the people behind DKNY have their own reasons for picking her.
Anyways, speaking of Rita and DKNY, the singer was spotted rocking some really standout looks in New York yesterday. She sported a total of 3 different outfits from sun up to sun down. At the DKNY fashion show, Rita wore a plaid dress and capped it off with a black leather jacket. Her finishing touches included shiny gold arm candies plus a pair of super-strappy sandals.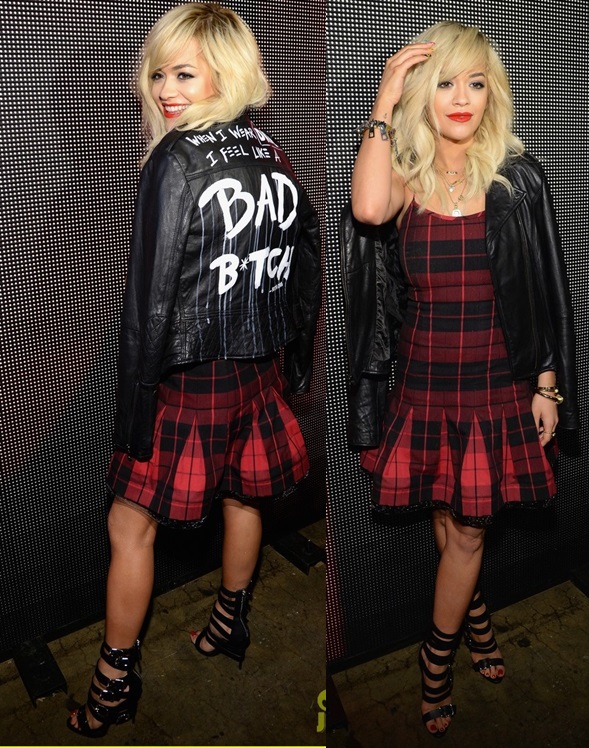 Rita Ora attends the DKNY fashion show during New York Fashion Week in a plaid dress, leather jacket, and strappy sandals, February 9, 2014
After the show, she was then seen leaving with her posse in a black and white furry statement coat with the same pair of sandals. The topper was very Cruella-de-Vil-ish with a hint of punk rock flavor to it.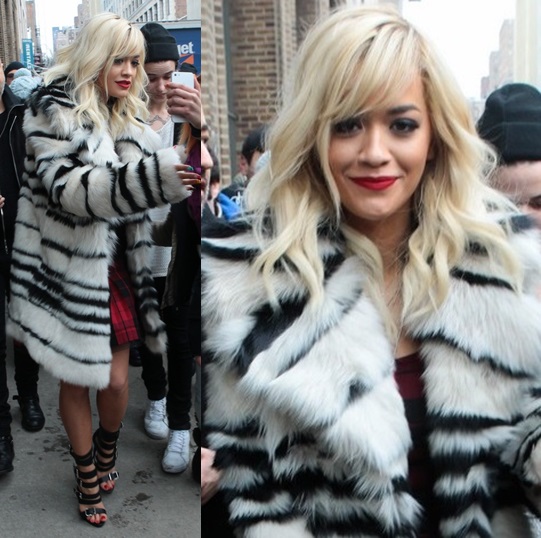 Rita Ora leaves the DKNY fashion show with her entourage, February 9, 2014
I guess she couldn't get enough of her shoes yesterday because soon after, the singer was once again seen with the strappy pair at a birthday party held for her stylist, Jason Rembert. She wore the sandals with a  metallic jumpsuit, and styled her hair in a major wave.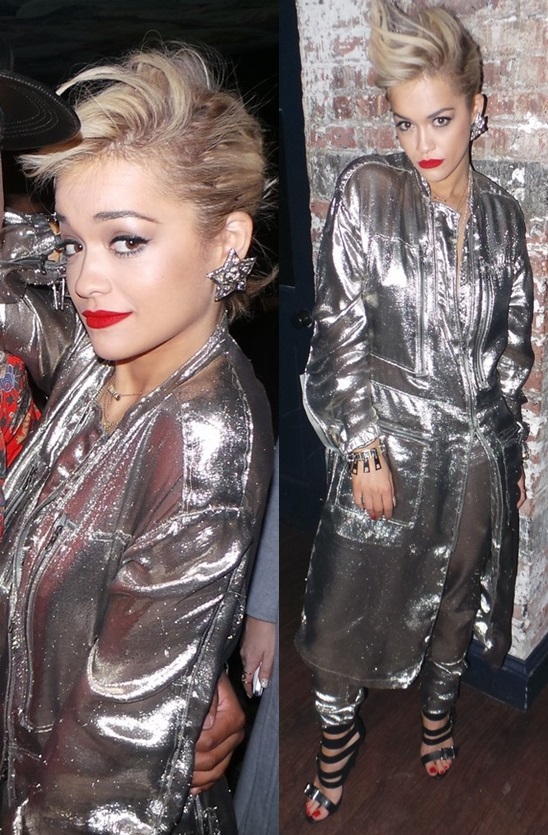 Rita Ora attends her stylist's birthday party in a metallic jumpsuit from Lanvin and the same pair of strappy sandals, February 9, 2014
Which of the outfits do you like best on Rita?
She definitely demonstrated her styling prowess yesterday, cooking up 3 different looks with a single pair of shoes. She gave the sandals mileage and basically showed everyone (watching) that you don't need to have too many pairs of shoes in your closet to stay fashionable. Curious to know where Rita scored her strappy heels?
They're actually by Giuseppe Zanotti. They feature a total of 8 thick buckled straps on each shoe. The heels are about 4.75 inches tall, and there are zippers on the back for ease of wearability. They're actually a little tricky to wear because they can make your legs look short. But when worn with the right pieces, they're sexy, edgy, and yet, classic as well.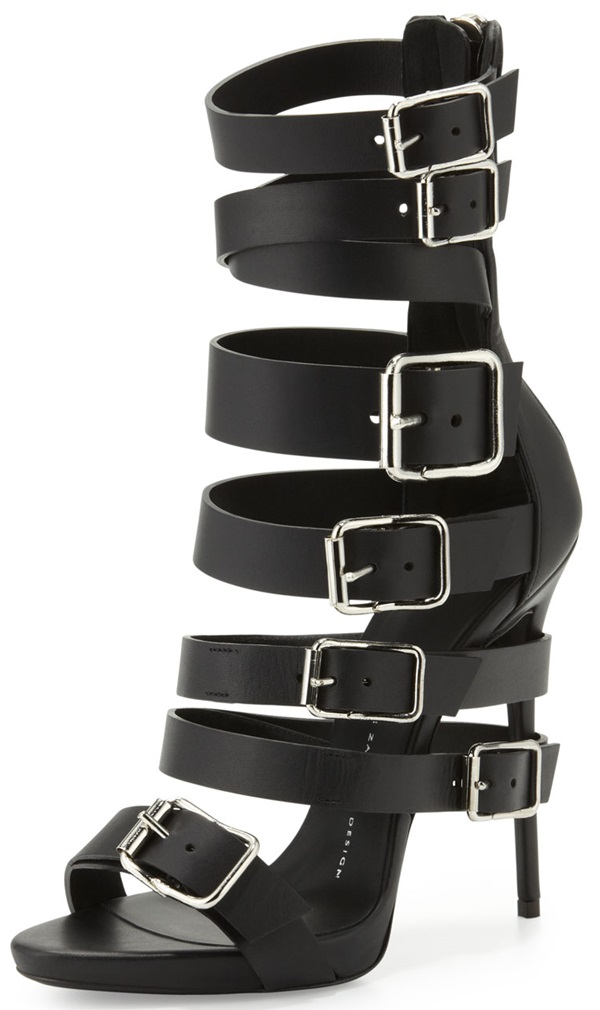 Giuseppe Zanottie Strappy Sandals, $1595
Considering these sandals retail at a hefty $1595, I'm not surprised why Rita wanted to get as much as she could out of them. Of course, if you're on a budget, shelling out so much money for shoes will probably sound ridiculous. I couldn't find a knock off, but if you want to get the "look" minus the pricey tag, these substitutes from JustFab might give you the fix you need: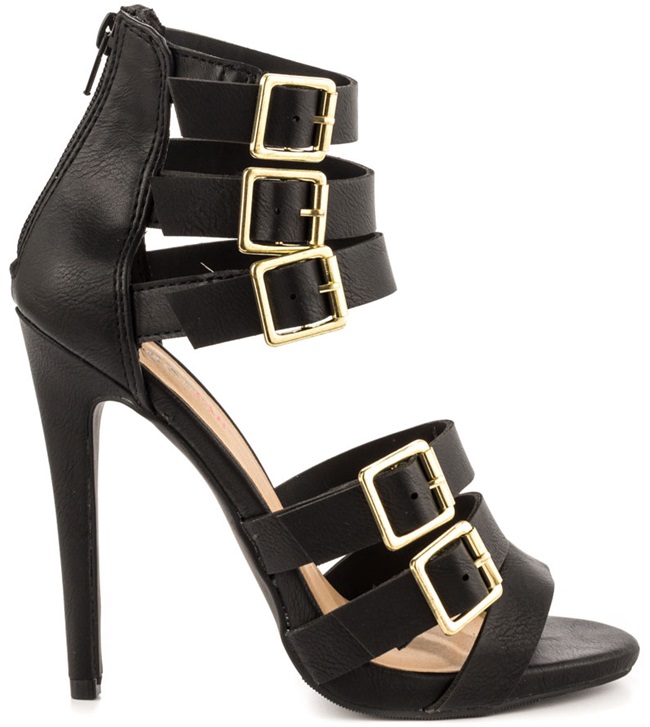 JustFab Karolina Sandals, $55