Rita Ora has been religiously attending the shows and parties held during London Fashion Week. For the Stella McCartney LFW bash, the singer turned heads as she arrived at the event in a low-cut jumpsuit that flaunted major cleavage. While it was a very conservative outfit that covered her from head to toe, the revealing neckline more than made up for the attire's lack in sex appeal. She teamed the pinstriped number with a black Stella McCartney clutch, some dainty jewelry, and a pair of uber strappy pointy booties. I'm not Rita Ora fan, but I must say, she looked exceptionally stunning in the whole getup.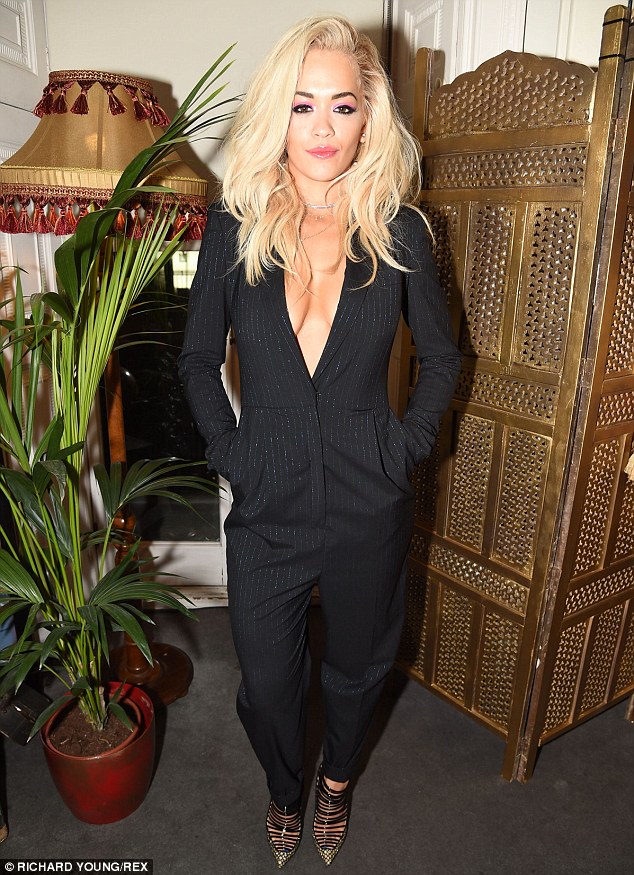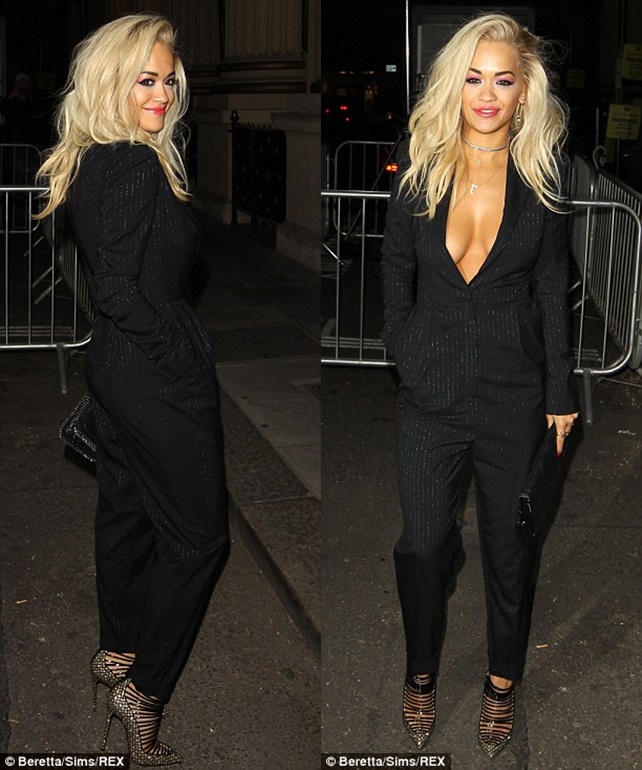 Rita Ora attends the Stella McCartney Green Carpet Collection party held at the British Royal Institute in London on September 14, 2014
She looks amazing, doesn't she?
I love her jumpsuit, although I probably wouldn't be able to wear it with nothing underneath. Of course, with Rita being quite the audacious and bold beauty, she pulled off the no-bra look like a pro. I also like how she unexpectedly finished the outfit with strappy booties. Those shoes certainly infused an interesting twist into her attire.
A quick look-up on Rita's shoes gave me Christian Louboutin. They're called the "Gortik"strappy booties. I couldn't find them in shimmery gold, but the people over at Net-A-Porter have this particular style in black snake. They follow the silhouette of classic pumps, only, with much lowered vamps and with the addition of multiple straps that start from the toes all the way up to the ankles. The Gortik also feature 5-inch-tall heels so they are relatively steep, and can be uncomfortable if you're not used to sky-high shoes: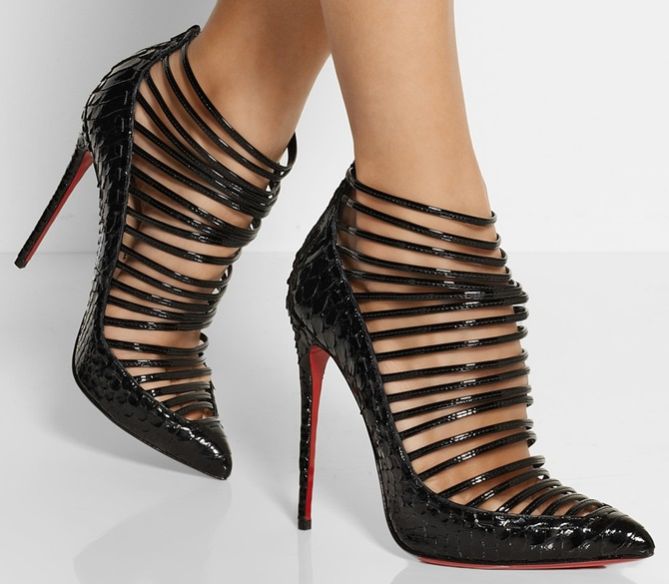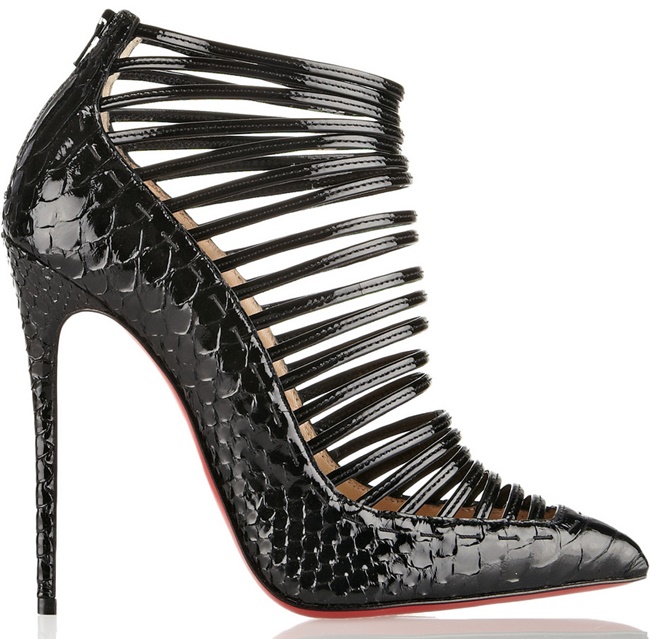 Christian Louboutin Gortik Strappy Booties in Black Snake, $1695
For the ladies with expensive taste, grabbing Rita's Gortik will probably require no second thoughts, even with the very expensive price tag ($1695 for a pair). But for the ladies who would rather spend that much money on more important things, you can steal Rita's style using any of these strappy open-toe heels from Michael Kors and Steve Madden instead: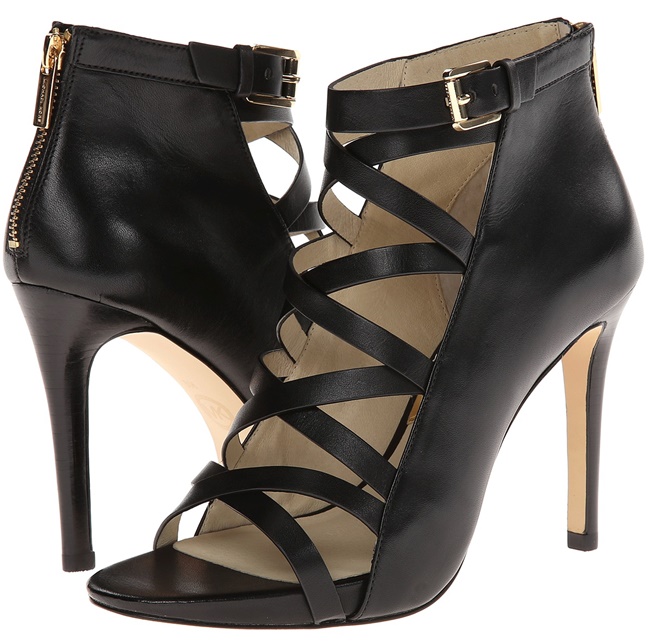 MICHAEL Michael Kors Thedore Back Zip Sandals, $175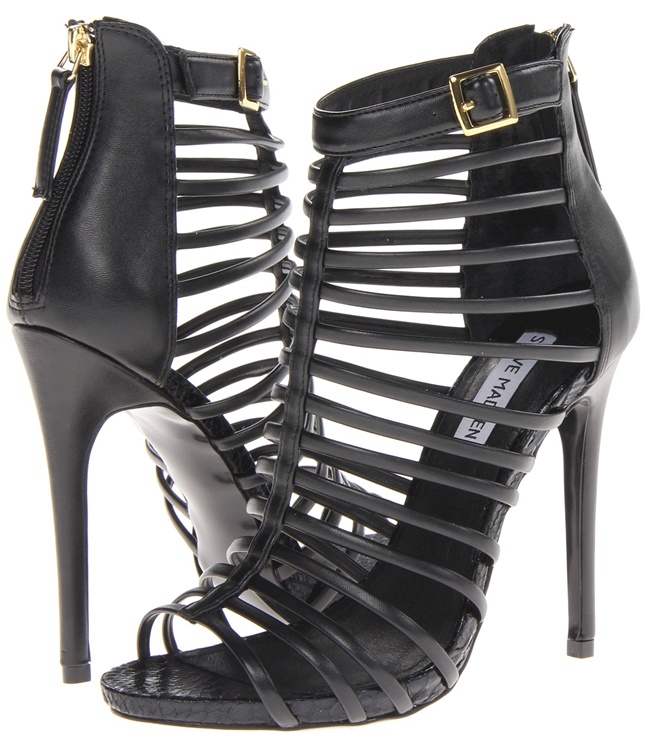 Steve Madden Marnee Strappy Sandals, $67