Rita Ora was spotted touching down at Heathrow Airport yesterday. The singer was in Zurich the day before to promote her new single, I Will Never Let You Down.
For the plane ride, Rita decked in an all-white ensemble and decorated the outfit with lots of gold bling. Not content with the massive dose of glimmering jewelry, she also finished the outfit with hot pink pointy pumps. Oh, and she matched the color of her lips with the shoes too.
I wasn't so sold on the way the whole mix turned out, so I'm going to let you decide instead because you may have an entirely different opinion of it. Check out Rita below and be the judge: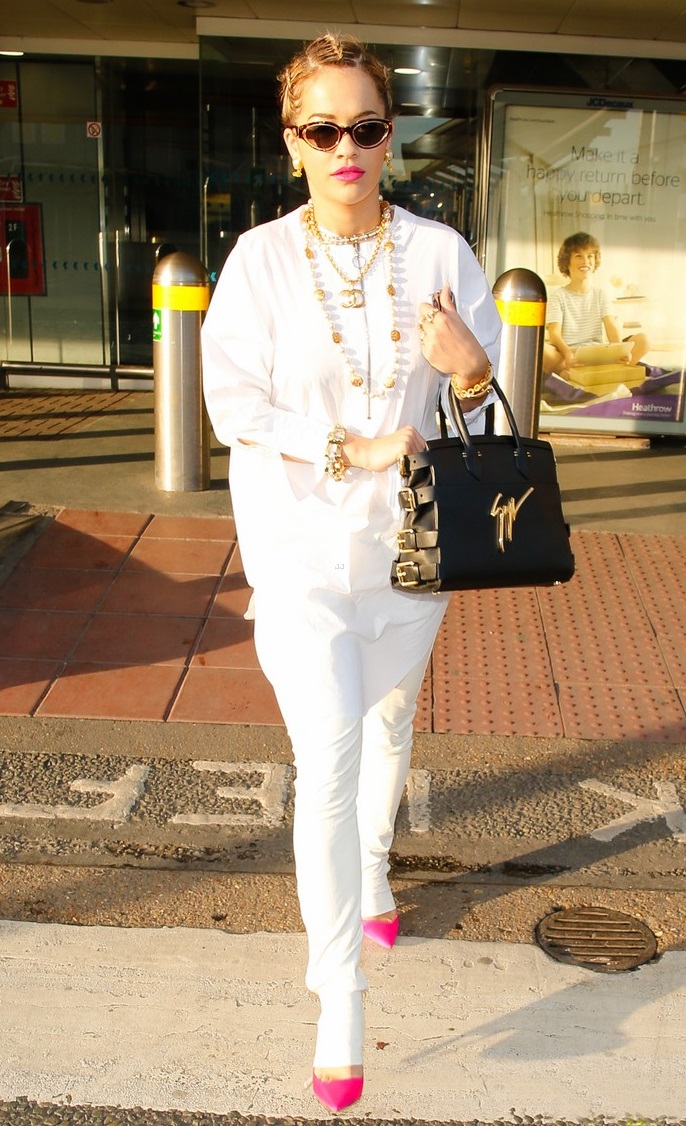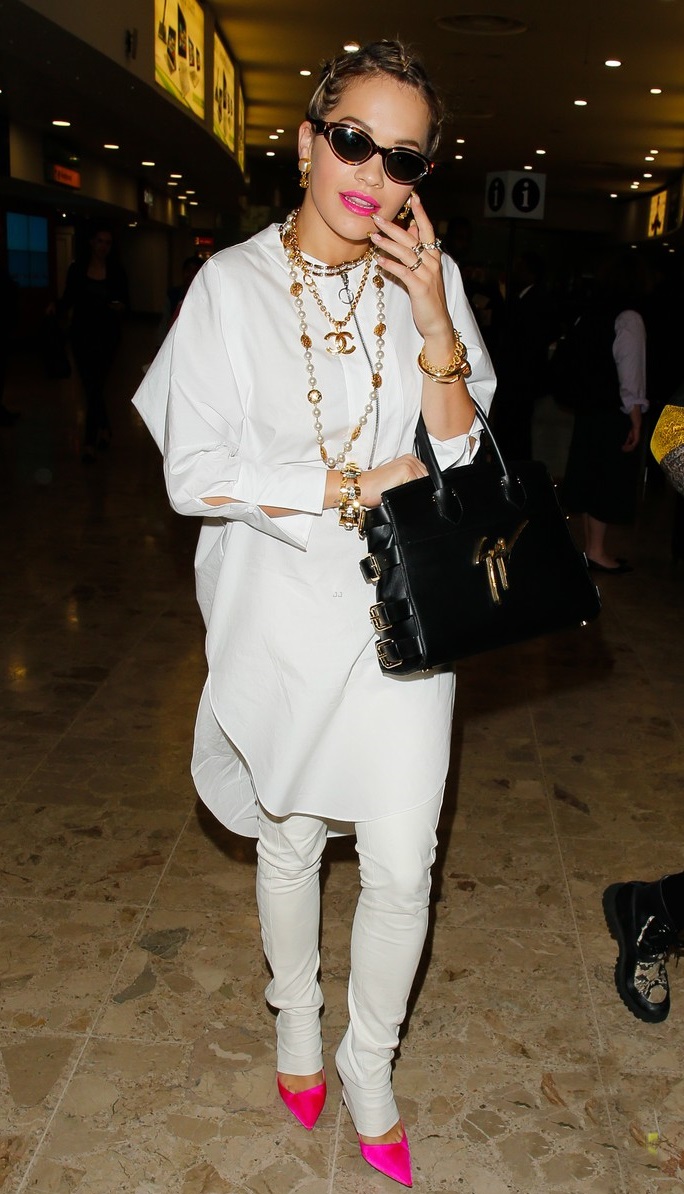 Rita Ora arrives at Heathrow after a flight from Zurich, May 23, 2014
Well, what's your verdict? Did she make the right choice my wearing pink pumps with her heavily gilded look?
Don't get me wrong, she doesn't look bad. I just think a classic color for the shoes would have been more appropriate. I know that may sound boring, but with all the gold going on, you really don't need another statement piece for the look.
That said, I can't discount the fact that the singer's pointy heels look very interesting. Is it just me or did she actually stretch her pants all the way down to cover the back portion of the shoes? How did she do that without making the hem of the pants ride up?
I've yet to get the info on the pair but my guess is they're either from Dior or Louboutin. What do you think?
On a side note, for those who love the splash of pink color from Rita's shoes, you can easily steal that by grabbing hot pink pointy pumps. They're actually quite abundant online. Allow me to give you two options — one from a premiere label for the lady with expensive taste, the other is a pair that is more affordable but of good quality for the discriminating shopper: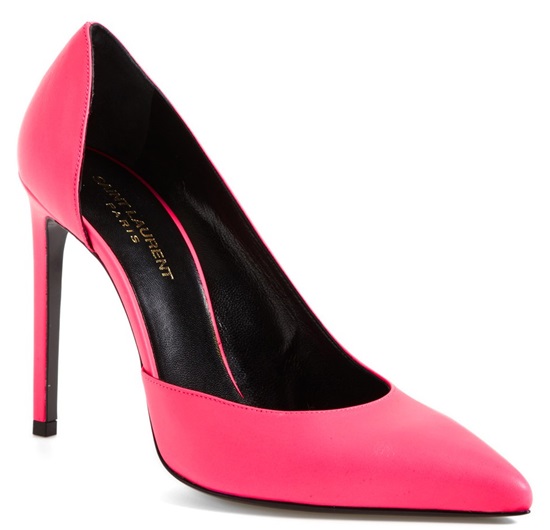 Saint Laurent Paris D'Orsay Pumps, $595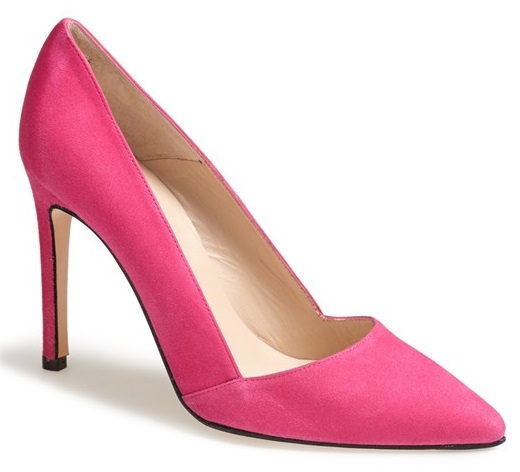 Charles David Passion Pumps, $167.50 (was $250)