So I hear Rita Ora and Nick Jonas had a "thing" way way back. Apparently, Nick had feelings for the British singer and wrote the song "What Do I Mean to You" for her. Interesting how these celebrities hook up, don't you think?
Anyways, Rita was recently spotted hanging out with her current boyfriend, Calvin Harris, in New York City. She had a really hard-to-ignore outfit for this particular date night. It was a bright orange sweater (or coat?) that ended just right above the knees, and she paired the piece with strappy knee-high gladiator sandals. The combo was nothing fancy, but with two statement items on, you could say it was difficult to ignore.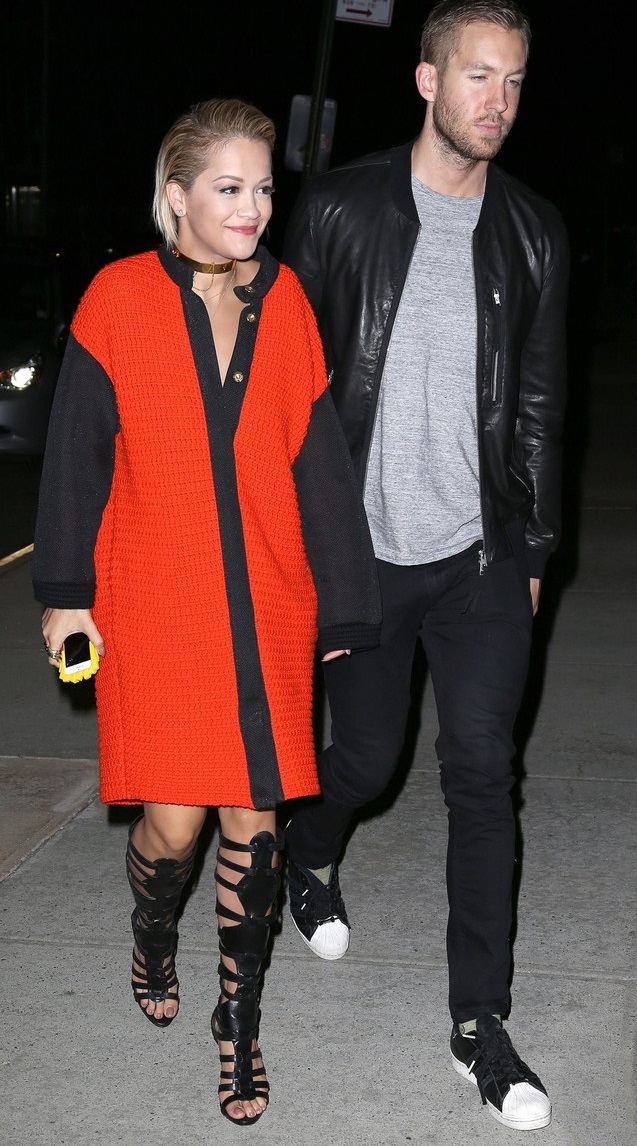 Rita Ora and Calvin Harris out and about in New York City on April 27, 2014
How do you like Rita's street style here? Do you think she scored a hit?
You know, I kind of wish she wore something shorter. Here, she just looks a little odd with the tall sandals. A mini dress with long sleeves and a hemline that ends just right along the thigh area would have been a great piece to wear with the statement footwear. Would you agree?
On Rita are the Giuseppe Zanotti "Coline" gladiator high-heeled sandals. These extremely strappy shoes feature very tall t-bars at the center and multiple straps that run from the feet to the knees. Zipper closures at the back allow for ease of wear, while 4.5-inch-tall heels give just the right amount of lift to keep those legs looking elongated and sexy. Below is a closer look at the Coline: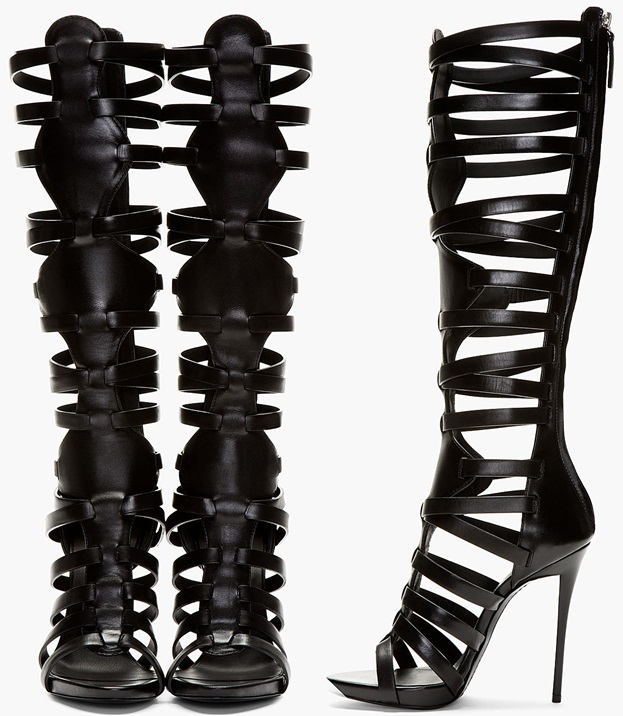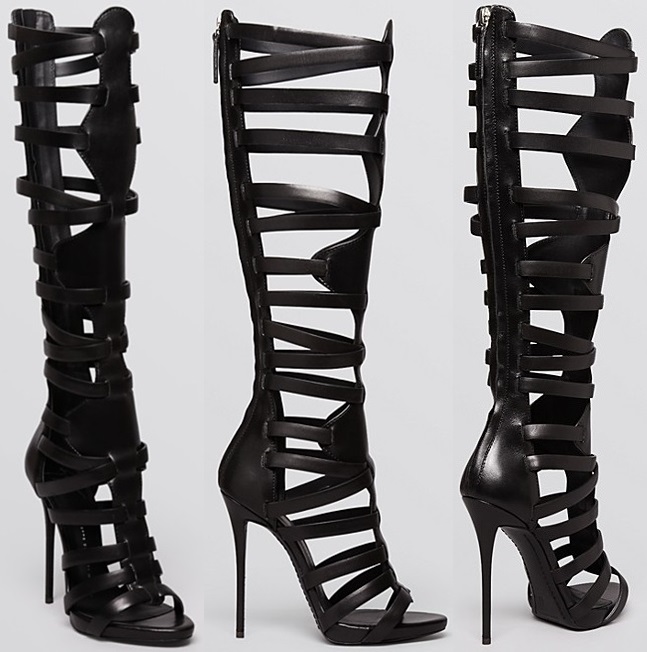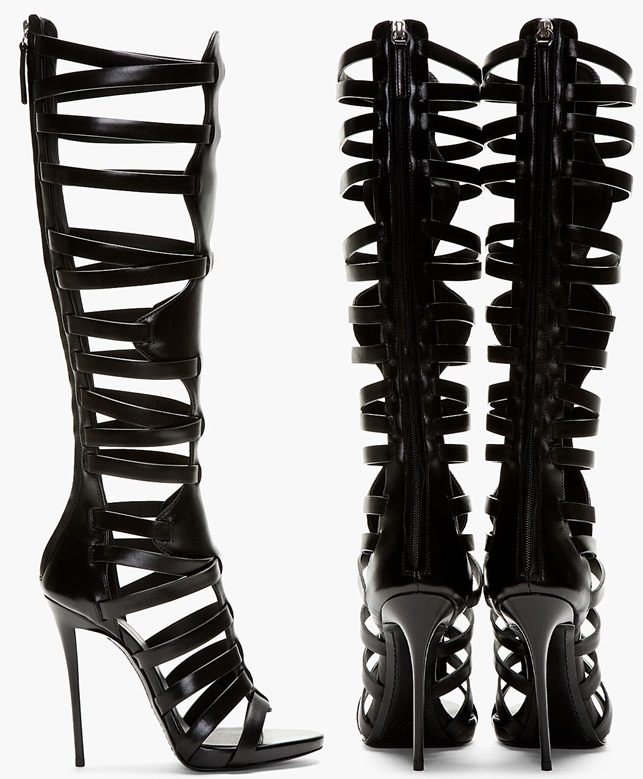 Giuseppe Zanotti Coline Gladiator High Heeled Sandals, $2295
Do you fancy them? Would you rock a pair? How would you wear them?
The Coline retail at a hefty $2295 if you're interested to grab them. Don't be surprised by the price tag. After all, they are a pair of designer shoes.
Now if you want the look for a fraction of the cost, I suggest you grab these "Jeselle" sandals from Michael Antonio. The silhouette of these shoes is very similar to Rita's Zanottis. The heels are shorter (at 4 inches) and thicker, but I have no doubt they'll look just as fierce on the legs.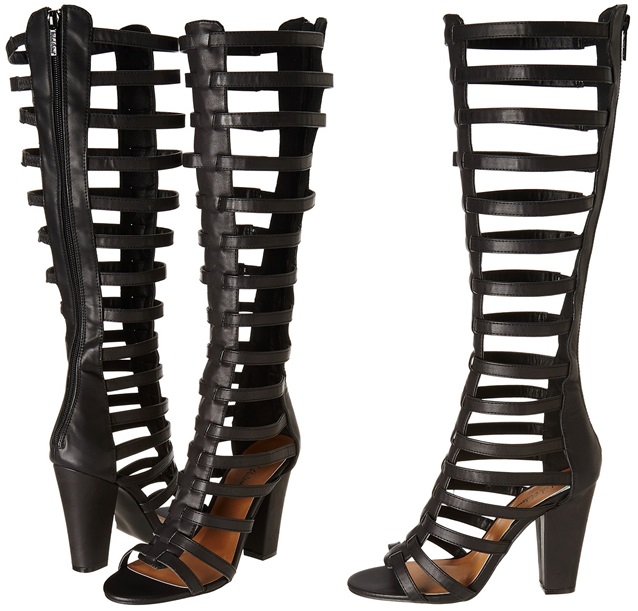 Michael Antonio Jeselle Sandals, $63 (was $69)