Rita Ora is no stranger to designer duds. We've seen her rock practically ever high fashion merchandise that's hot on the market. The singer even channeled Miranda Kerr recently by sporting the same pair of shoes we spotted on the supermodel — a pair of chain-detailed boots from Saint Laurent.
Rita wore the edgy kicks for her flight to London last week. She paired them with white overalls and a black studded leather jacket. For added drama, she also wore a pair of sunnies and a hat to go with. Check out her plane-ride style and tell me if you think she nailed the look or not: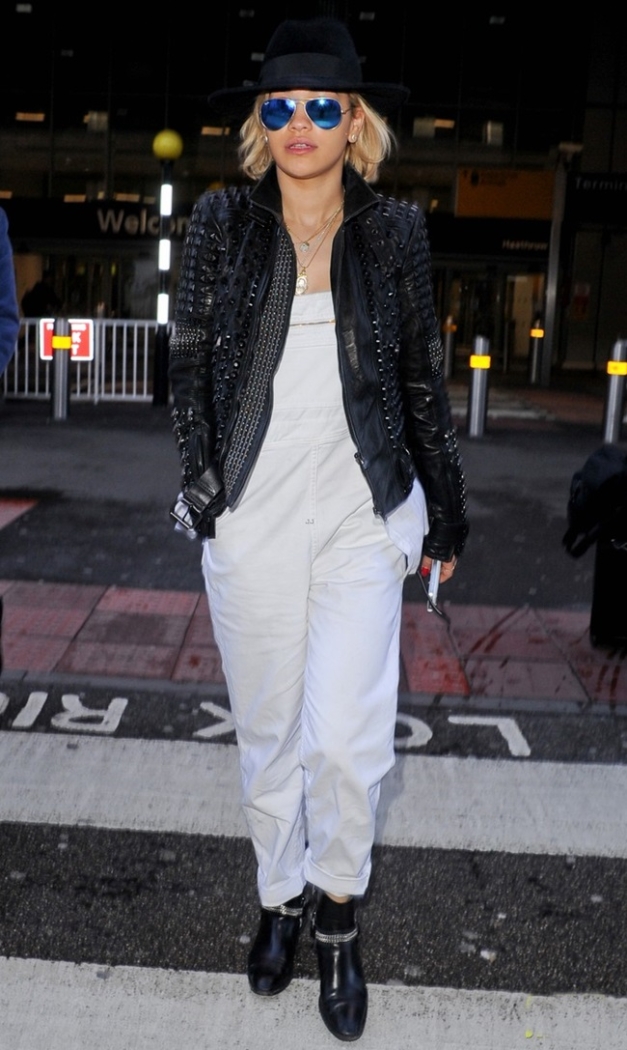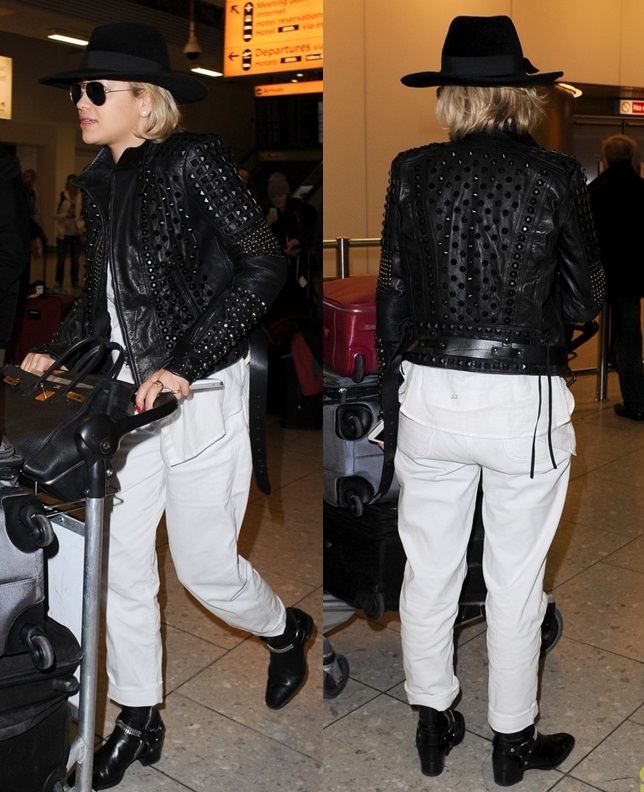 Rita Ora wears her Saint Laurent boots with white overalls and a black leather jacket as she arrives at Heathrow Airport, January 6, 2014
Well, any thoughts? Did she wear those boots better than Miranda Kerr?
Personally, I don't like how she teamed the shoes with a shapeless onesie. A simple but sleek black outfit made up of skinny jeans and a fitted tee would have looked a whole lot better with those boots (and jacket). But that's just me talking. I'm sure you have your own opinion of the way she looked. In any case, if you're interested in Rita's Saint Laurent boots, you can score those online for a pricey $1575.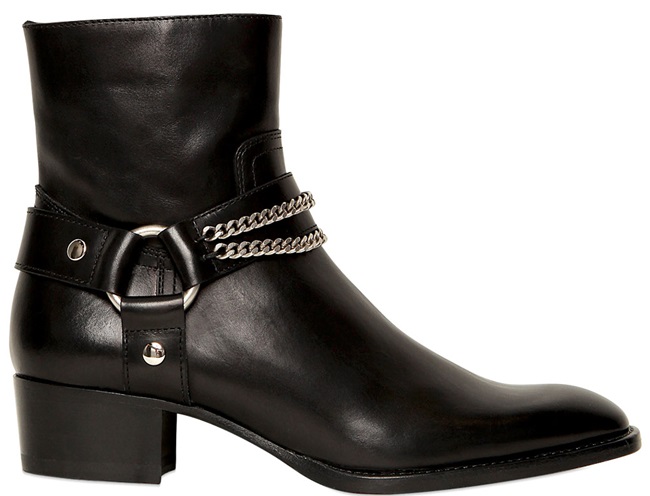 Saint Laurent Rock Chain Zipped Boots, $1575
Yeah… they're quite expensive. I mean, what did you expect? They're from Saint Laurent, so you're not just paying for the name, but the quality as well.
If I may recommend, why not go with these alternatives from Frye instead? These have chain details on them and are also made of leather, so they won't give up on you easily (unless you soak them in water or something). But the great thing about these Frye boots is that they will only set you back a much more attainable $358. That's not  a cheap price to pay for boots, but it's a whole lot better than spending $1575. Would you agree?
Frye Phillip Chain Short Boots, $358