Leave it to Rita Ora to always make a spectacle. The British singer recently celebrated her 23rd birthday at The Box nightclub in London, and for the occasion, she channeled Little Red Riding Hood by donning a floor-length hooded gown that featured an extremely deep neckline and a slit that went all the way up to her crotch to expose a good amount of leg. She then paired the outfit with big platinum blond hair, matching red lips, and an interesting set of mesh-detailed red-bottom open-toe booties that could only have been from Christian Louboutin.
Oh, and before I forget to mention it, she also wore a fur coat for added drama (as if the dress wasn't dramatic enough already).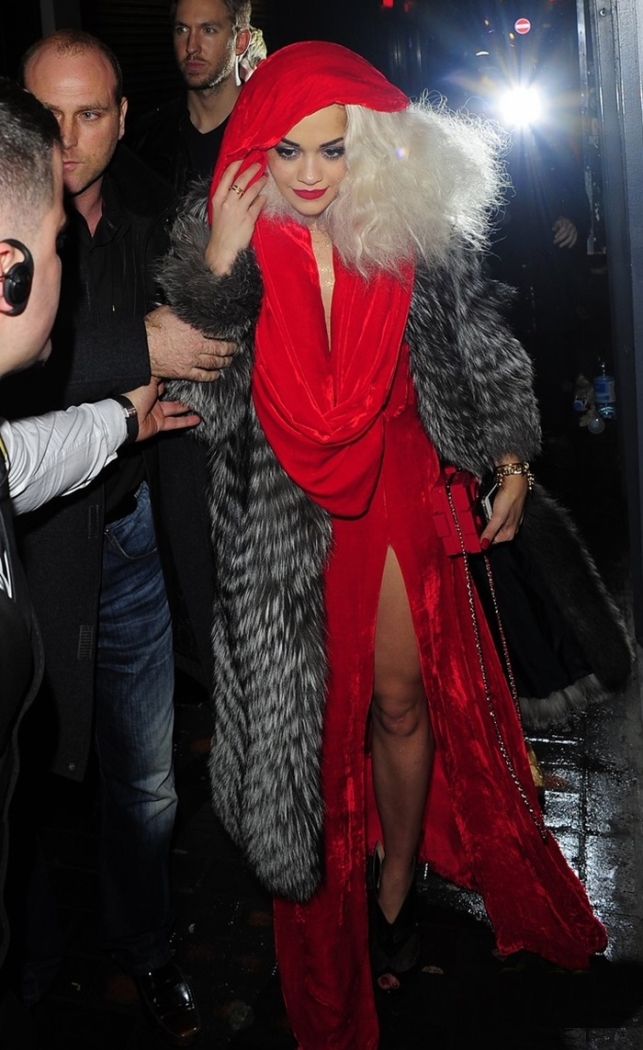 Rita Ora celebrates her birthday at The Box nightclub in London, November 26, 2013
Do you like Rita's birthday suit? I'm not sure if you can actually call it a suit, but it is quite striking. Would you agree? I guess we should try to cut her some slack for wearing the red outfit. After all, it was her birthday last Tuesday.
And as for her sleek and sexy mesh-detailed booties, I found out that the pair is from Louboutin's Spring 2014 collection. The shoes are called "Farfamesh" and they feature a raised silhouette on the sides that follow the shape of wings. Here's a gold version for you to check out: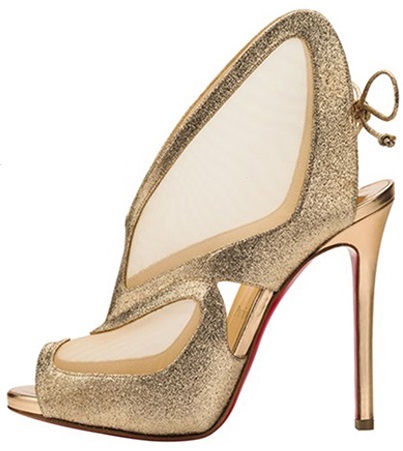 Christian Louboutin Farfamesh Sandals in Gold (Spring 2014)
What do you think? Like? Would you wear a pair?
I've yet to find these shoes online so I really can't give you much information on them. However, you're free to grab these other mesh-detailed booties from Christian Louboutin if you don't mind getting something slightly similar: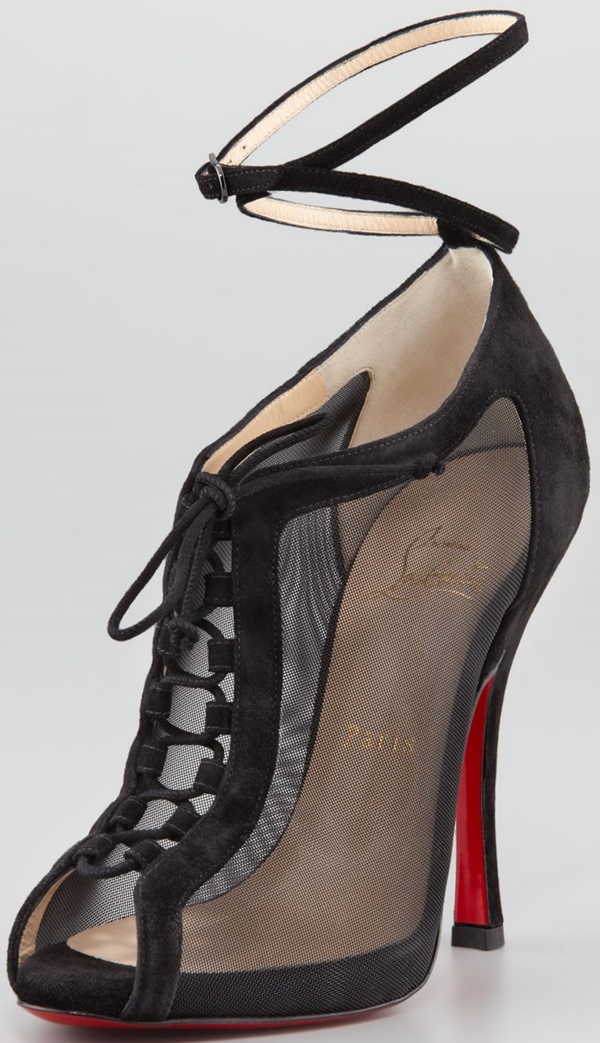 Christian Louboutin Abbesses Mesh-Strap Booties, $995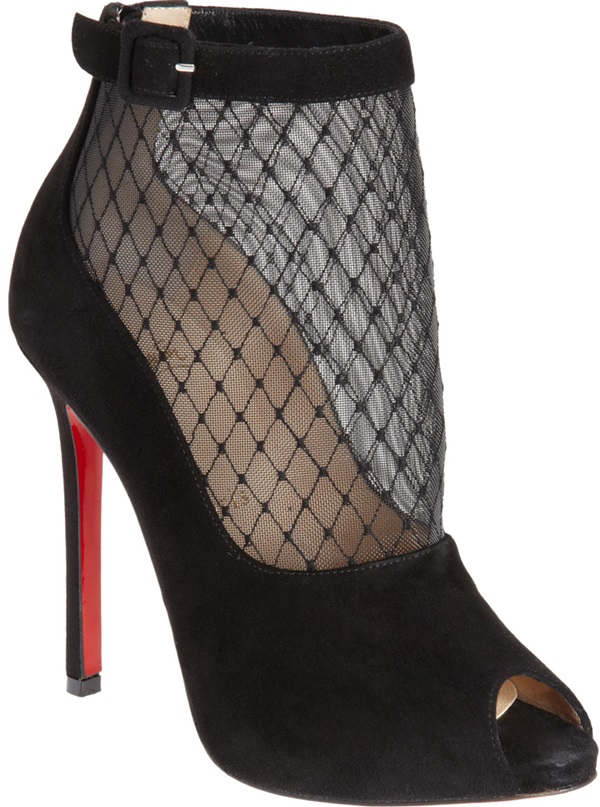 Christian Louboutin Resilia Booties, $1095
Of course, if those don't fit your budget, I recommend getting the Devotion open-toe booties from 2 Lips Too instead. These new heels are just as striking as Rita's Louboutins, but they'll cost you much less. And that's always a plus. Wear them with a red dress this holiday season to complete the look.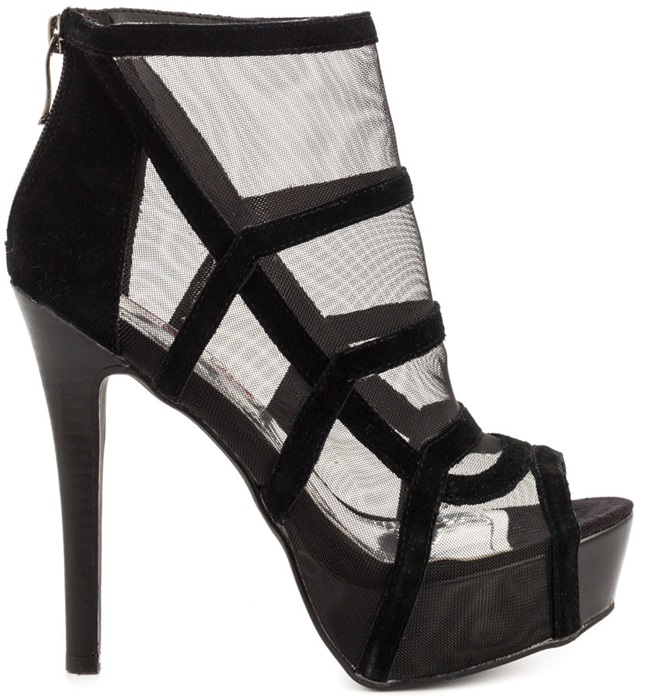 2 Lips Too Devotion Mesh Detailed Sandals, $75