If there is one word you can't use to describe Rihanna (her music, even her style), it's boring. The sexy singer has a voice all her own and a unique style only she can pull off.
Look at what the singer had on when she stepped out of Pink Elephant the other night: denim cut-off, purple midriff sweater, leather fringe coat, and peep-toe boots.
Do you dig tall boots with open toes or do you think it's stupid that boots meant for cold weather have open toes? They have become such a huge thing the last few years that a lot of designer labels have released their own versions of the the open toe or sandal boots.
Rihanna made sure that her toes wouldn't get cold, the Diamonds singer wore blue socks. Her socks peeked out of the open toe shoes.
Riri's boot are by Gianvito Rossi. They are available at Barney's for $1,655. Get a good look of the shoe here: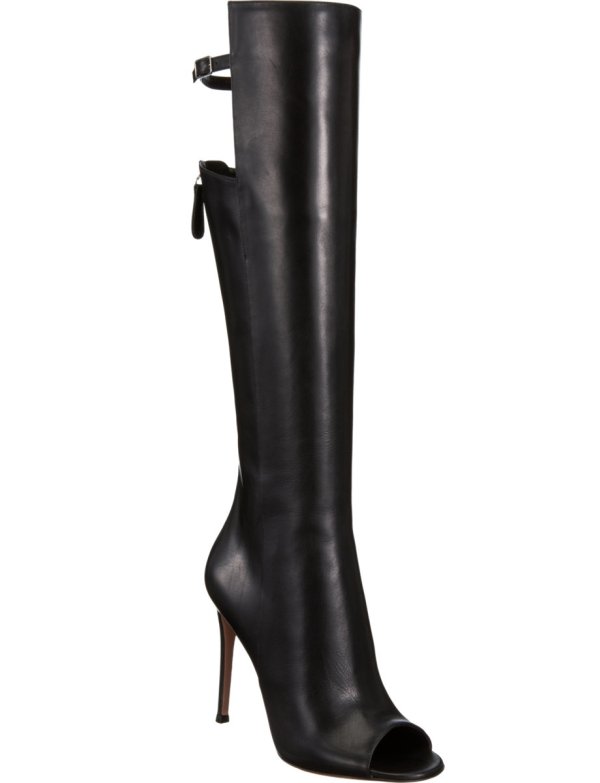 If you don't think peep toe boots are an abomination then you can get a pair from Shopbop. The 3.1 Phillip Lim Ora peep toe boots are currently on sale: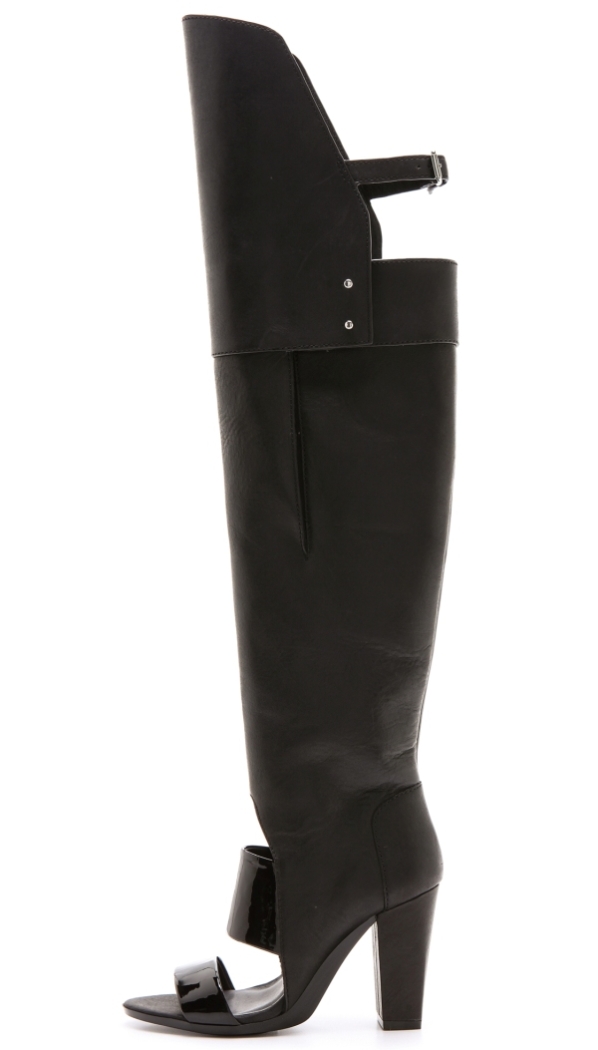 The purchase information for the shoes are available below. If you don't like this style there is another version of peep-toe boots from 3.1 Phillip Lim available at the store. Enjoy shopping!