Rihanna does it again. The pop superstar has stepped out in a striking outfit. The singer was in New York 4 days ago and she stepped out of her car in a bright pink jacket that you could spot from a mile away. To complete her look, she wore a pair of zebra print platform shoes.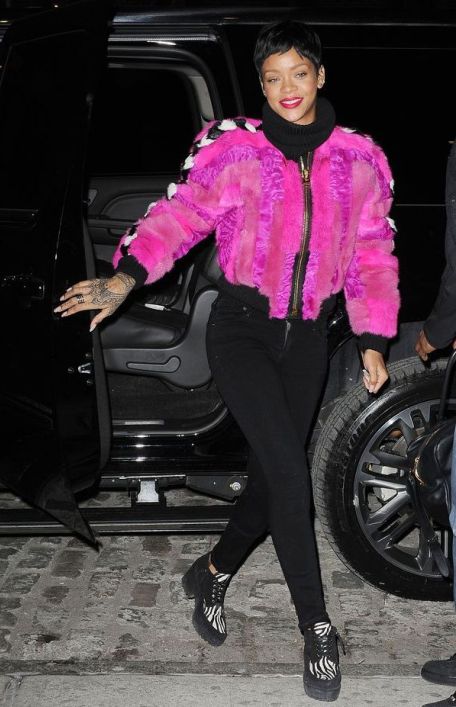 Her shoes we learned are by Miu Miu. The shoes are sure to have a hefty price tag coming from a designer label and all. If you want to copy Riri's look but want don't want to spend hundreds of dollars on a pair of shoes, you can get the kitty version from Mod Cloth. Kitty and Zebra, both fierce, so you get a fantastic pair of shoes no matter which one you choose.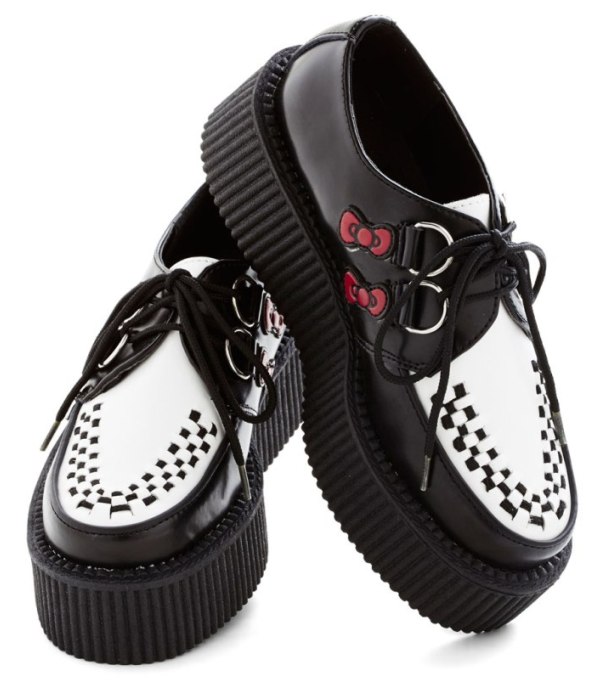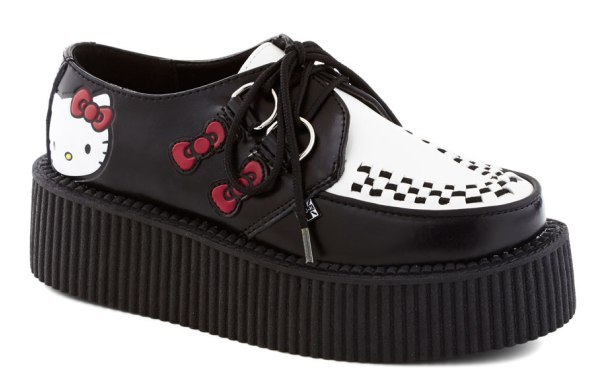 The shoes have the same black and white theme of Riri's shoes. They also have the same creeper vibe.
The flatform shoes are so cute, they will surely add oomph to your outfit even if you decide to ditch the bright pink jacket and go for a simpler look.
Plus the shoes have Hello Kitty accents. No one's too old for the cute feline Hello Kitty.