Maybe she just can't keep her clothes on. Because after looking all covered up in a tomboy-chic attire last week, Rihanna was back in her usual skin-baring ensemble come Monday morning.  The singer sported a red nightie as she went to a club in New York City just right after her Monster tour performance. She topped the risqué number with an oversized patterned shirt and finished the combo with black knee-high sneakers.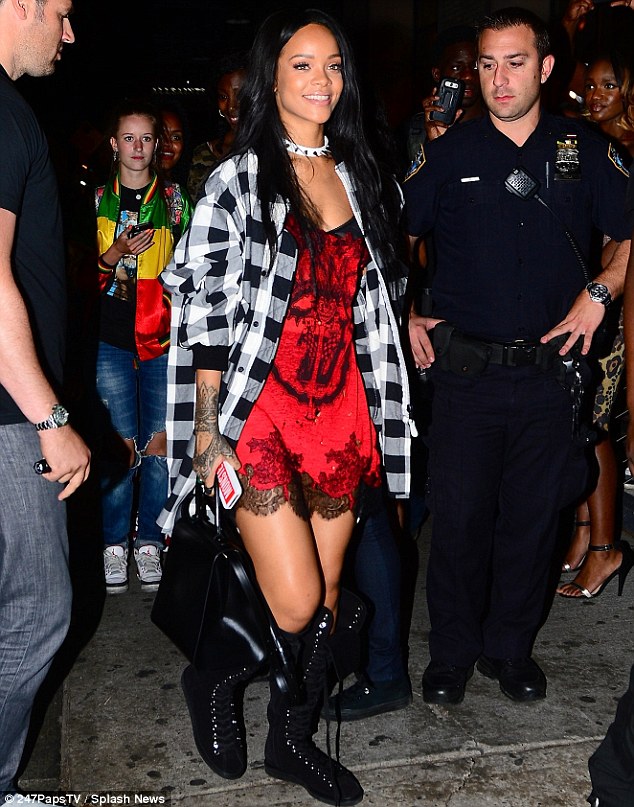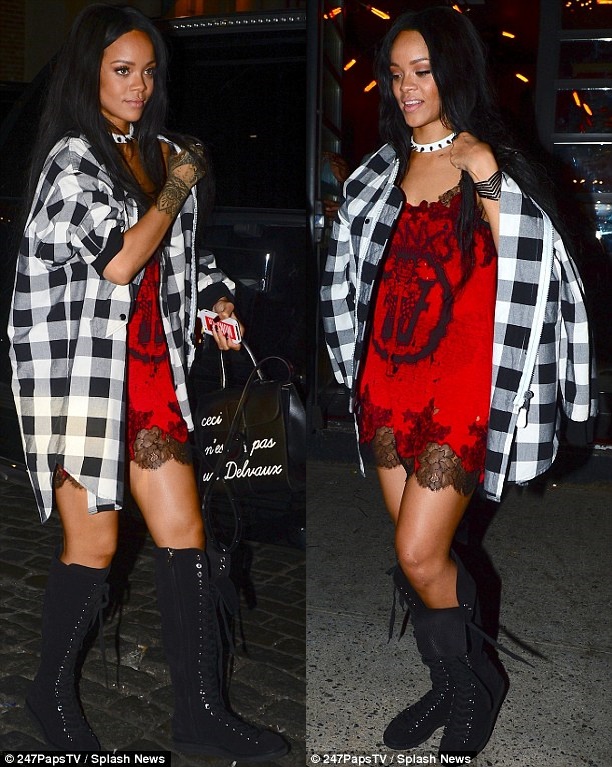 Rihanna wears skimpy lingerie with he knee-high sneakers and checkered shirt as she heads to a club in New York City after her performance, August 18, 2014
Do you approve of Ri-Ri's latest street style? Does she look hot in the mix, or not?
Honestly, I think she looks good here. Her makeup is flawless, and while the outfit may seem daring, it doesn't look bad at all. The lace-trimmed slip dress is what's causing it to look "indecent". Simply replace the piece with a simple short red frock and the mix won't look as bad.
So would you wear Rihanna's outfit if you had the chance?
I don't see why you shouldn't give it a try. Here are two dress choices for you to consider. One comes with lace and will give you exactly the same lingerie look, while the other is a simple dress that won't make you appear as, er, naughty: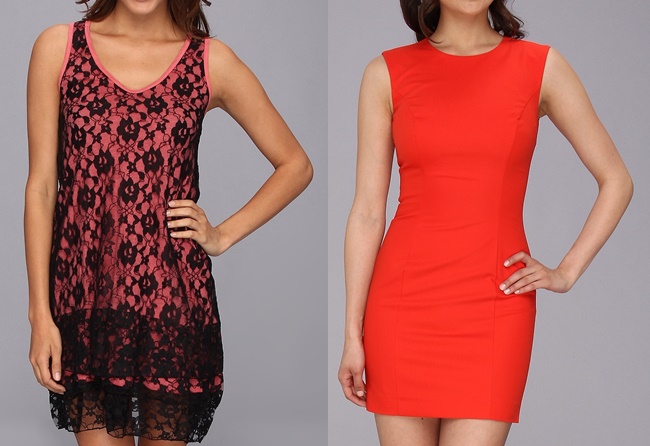 Roper 9063 Cotton Slub Jersey Dress, $44 (was $54) / French Connection Super Stretch Dress, $95 (was $158)
Once you have the dress in order, simply top it with your boyfriend's black and white plaid shirt, then cap off the mix with these knee-high lace-up sneakers from Converse. These kicks feature extra tall shafts and a lace-up design. There are zipper closures on the back for easy access. One thing great about these shoes is they're much lighter and much more comfortable than boots: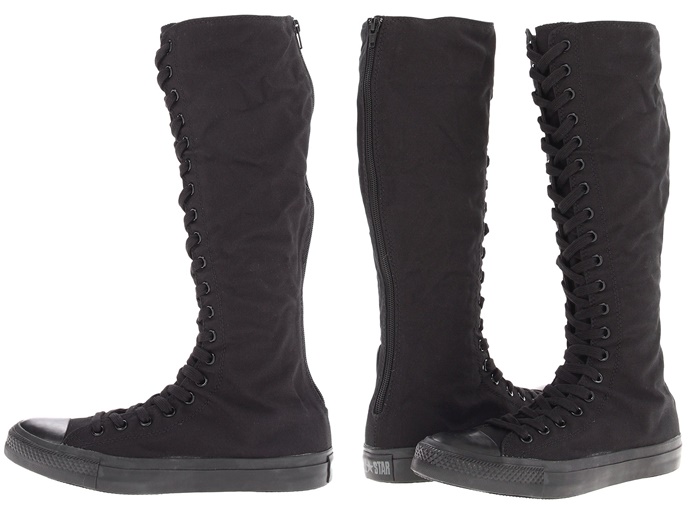 Converse Chuck Taylor All Star XX Hi Sneakers, $40 (was $70)