I like wide-cuffed pumps. They're sexy and they're edgier than the usual ankle-strap pumps. But when I saw Rihanna sport a pair that looked like a magnified version of the cuffed pumps last Thanksgiving, I was a little taken aback.
Ok, here's the thing, they looked more like thigh-high boots, only the bottom part had pumps on them — kind of like a pair of boot-pump hybrids. She wore the shoes with a shiny quilted coat and a short white turtleneck sweater dress. It was a really interesting mix, but I couldn't decide whether to like it or not; or whether she nailed it or failed it. Check out the pictures and tell me what you think.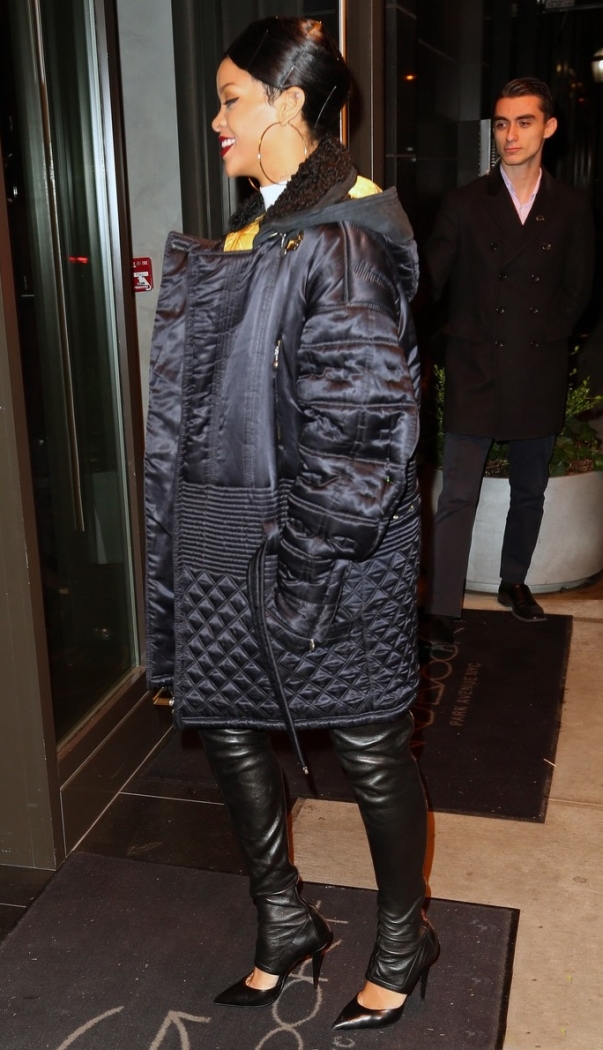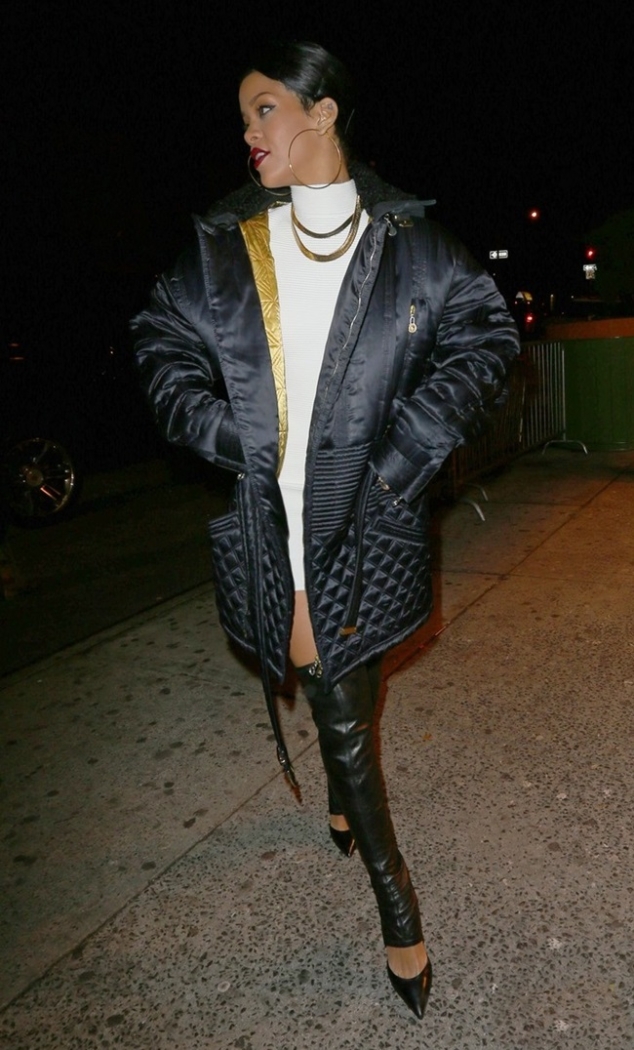 Rihanna wears an interesting pair of thigh-high shoes while heading to her brother's birthday party, November 27, 2013
Well, any thoughts? Do you think she looks hot or not? Do the shoes look sexy or are they just plain ugly?
I searched for the boots online and found out they're actually from Giuseppe Zanotti's Fall 2013 collection. They're called the "Ester", and they feature 4.5-inch tall heels and shafts that are 25 inches high. They also retailed at a whopping $2025 (a pair) when they were released months ago.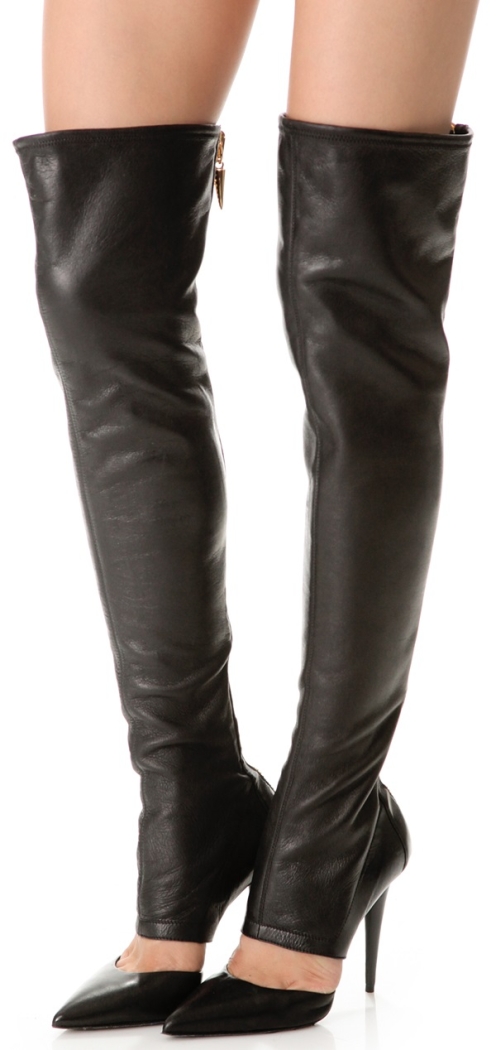 Giuseppe Zanotti Ester Thigh High Boots, $2025
To be honest, they don't look expensive. In fact, I'd rather grab some black leg warmers and a pair of black pumps if I wanted to steal the look. At least that effort won't cost me an arm and a leg. Either that or I'll grab me a decent pair of real over-the-knee boots — ones that will actually keep my feet warm, such as the "Edeen" from Steven. What do you think of this choice?
Steven Edeen Thigh High Boots, $229