Rihanna has once again stepped out in a state of (almost) undress. The 26-year-old singer spent some time with her friends at the Il Ristorante di Giorgio Baldi in Santa Monica, California on March 21, probably to enjoy her down time before she embarks on her monster tour with Eminem.

She was fully clothed that night, yes, but her skirt was made of see-thru lace. Someone more modest would have worn something to cover her underwear underneath but Rihanna being Rihanna, she just had to wear a very visible pink underwear.
Rihanna's skirt and shoes were by Givenchy.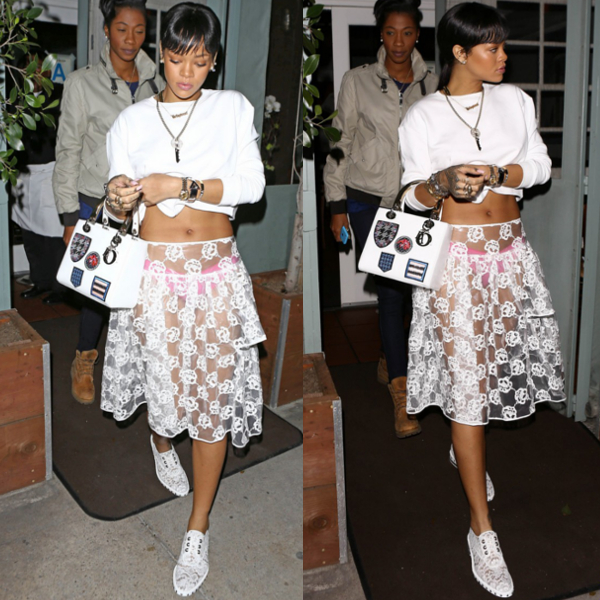 Givenchy has been coming out with kick-ass shoes and clothes the last several seasons. I wouldn't call Rihanna's styling of the Givenchy skirt and shoes as classy but you definitely can't ignore her outfit.
Love Rihanna's shoes and think they have a place in your closet? We know exactly where you can get a pair!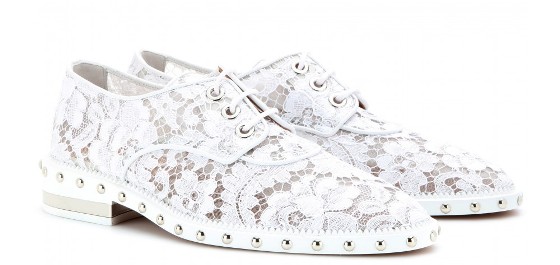 Click on the "buy" button below to get more information on the shoes and to buy them.