If you're going to wear a sheer dress with nothing (as in, no underwear) underneath, why bother covering yourself up?
That's a question I would like to ask Rihanna today. The Barbadian beauty was once again spotted shocking people in a red sheer lace dress while out partying in West Hollywood last Friday, during the 4th of July celebration. She finished the risqué number with yellow-lense sunnies, rouge lipstick, and a pair of scarlet-red ankle-strap sandals. Basically, she was the lady in red from head to toe, and the outfit made heads turn.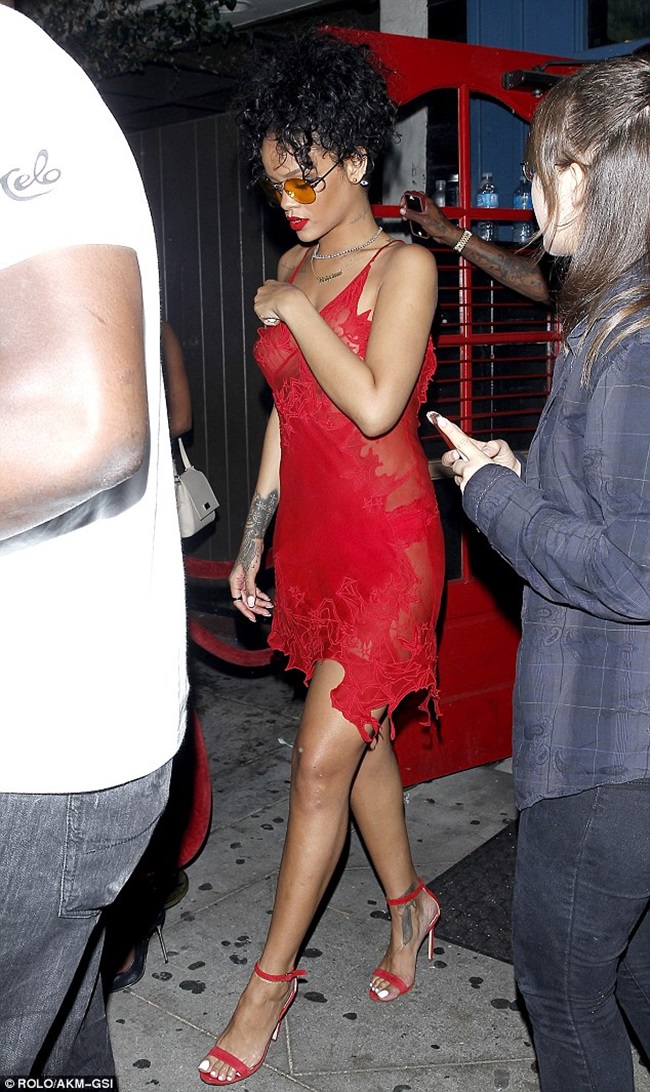 Rihanna wears a sheer red dress and red sandals for a night out during the 4th of July celebration in West Hollywood, on July 4, 2014
Wow. You have to admit, Ri-Ri looks good in her lingerie, yes?
And as you can see, she matched the dress with her favorite pair of ankle-strap sandals — the Chaos from Manolo Blahnik. I can understand why she loves the shoes. They're sexy and they're very versatile. I think she has them in every color.
What I cannot understand, however, is why she decided to cover up after the party. The only valid reason I can think of is that she probably felt chilly. What do you think?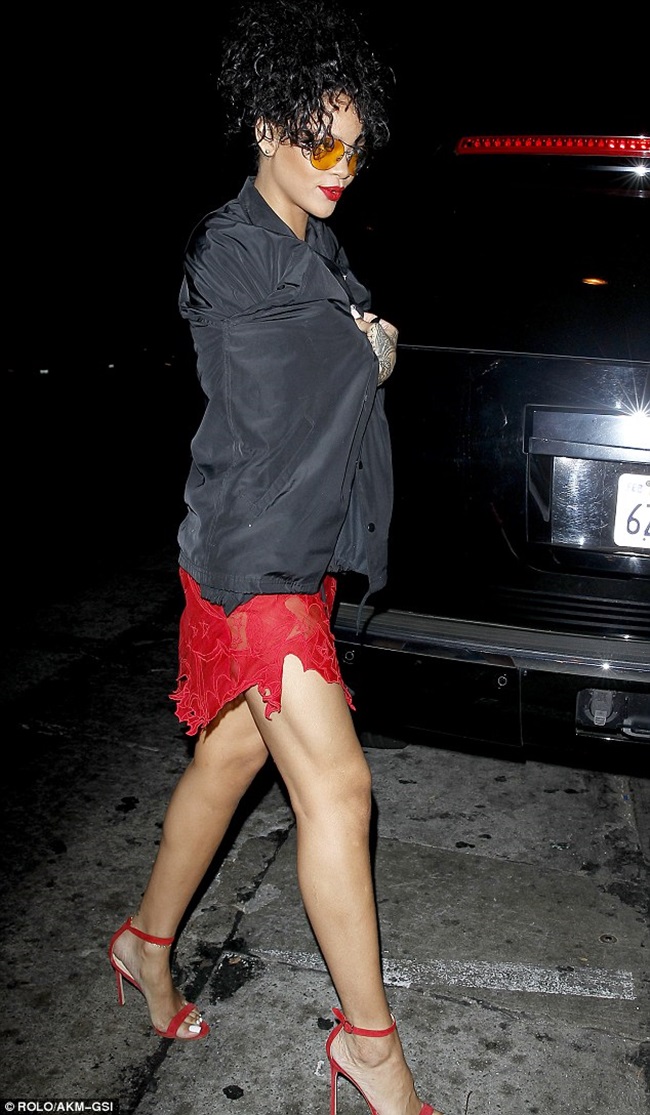 Rihanna covers up with a jacket after the party
That said, I would like to point out that this is the first time I've seen a red version of the Chaos sandals. I've seen them in white, pink, metallic, and animal print, but not red. I actually couldn't even find the red ones online. Nonetheless, here's the leopard-print pair for you to peruse. These are just as fierce and bold as Rihanna's red sandals: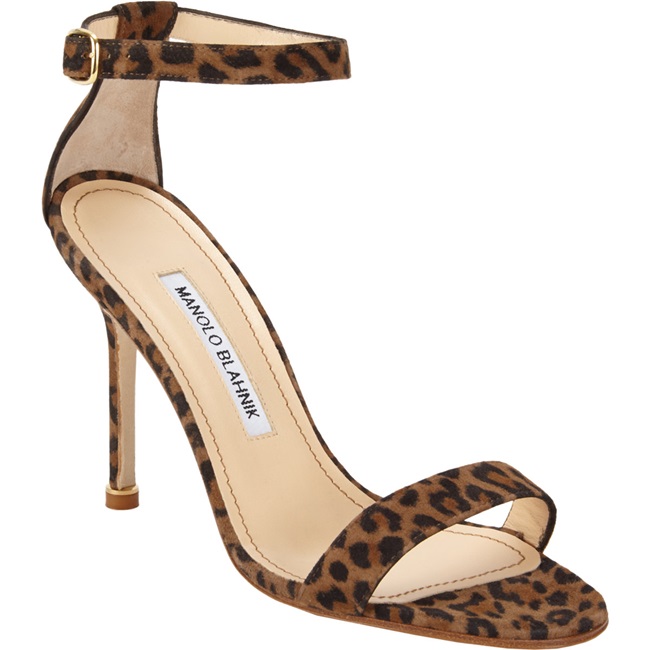 Manolo Blahnik Chaos Sandals in Leopard Print, $725
The Chaos feature 4-inch-tall heels and printed suede leather uppers in a very simple silhouette. Grabbing a pair is no joke because doing so will cost you a hefty $725. If you're like Rihanna, who can afford practically every color of this shoe style, then by all means, feel free to order away.
For those of you who wish to save, here's an alternative from Joie that will not empty out your pocket. The "Roxie" sandals feature dainty dots at the straps, as well as 4-inch-tall heels. They're probably not as classic, but I think they're worth considering. Would you agree?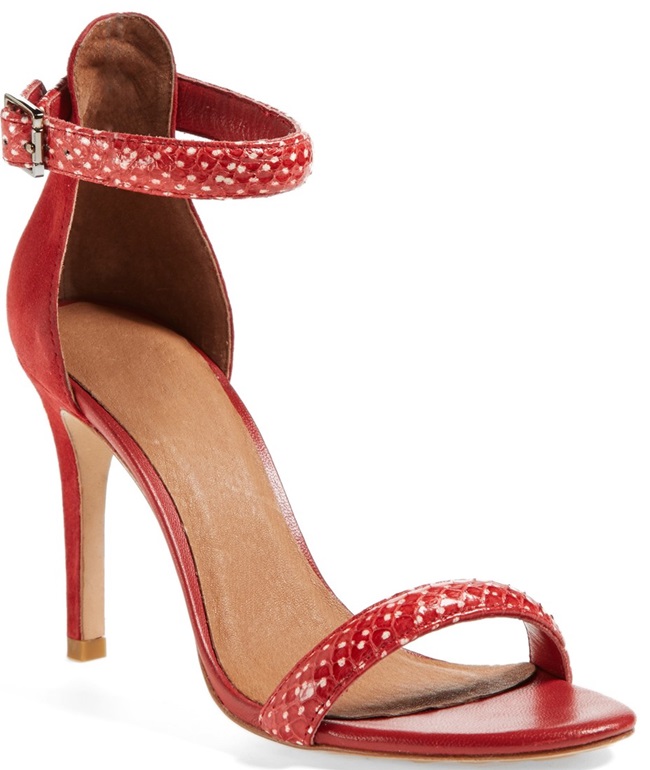 Joie Roxie Ankle Strap Sandals, $275