And so it seems Rihanna has cut off her long dark locks in favor of a much shorter pixie do — in pink. The singer was spotted sporting her new cut at the Clippers vs. Thunder game in LA the other day. She wore it with a skimpy white tank top that did little to hide her nipples, some skinny jeans that showed off her curves, and even color coordinated with a pink purse and matching pink sandals. Oh, and her nails were pink too!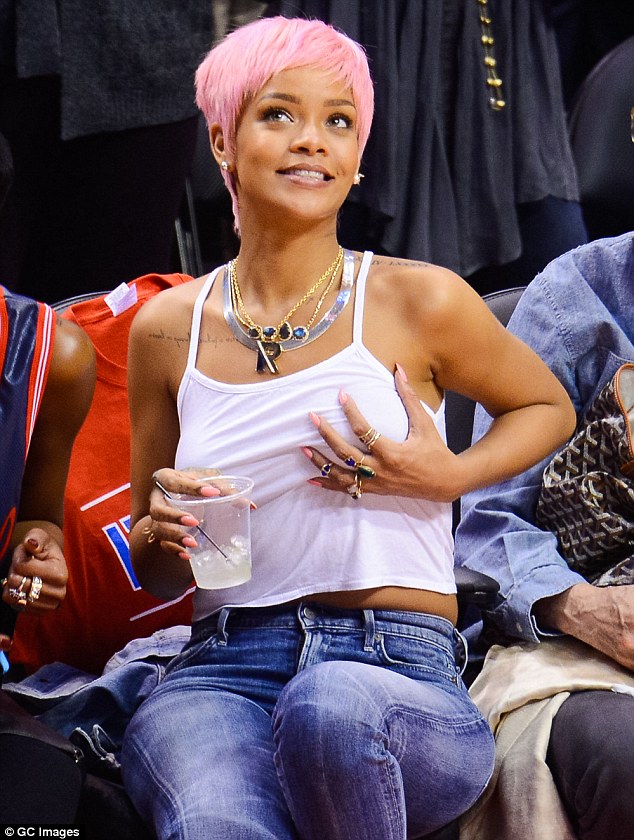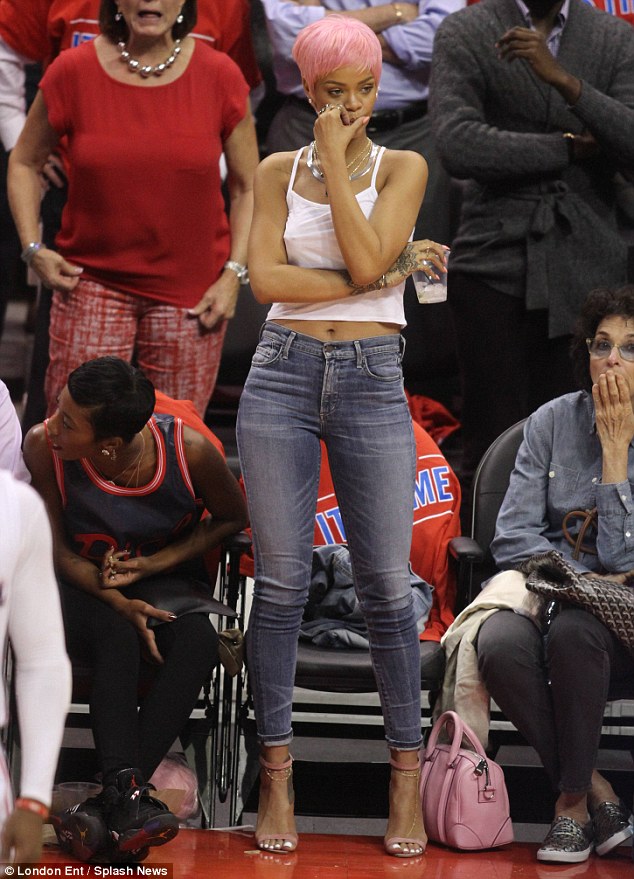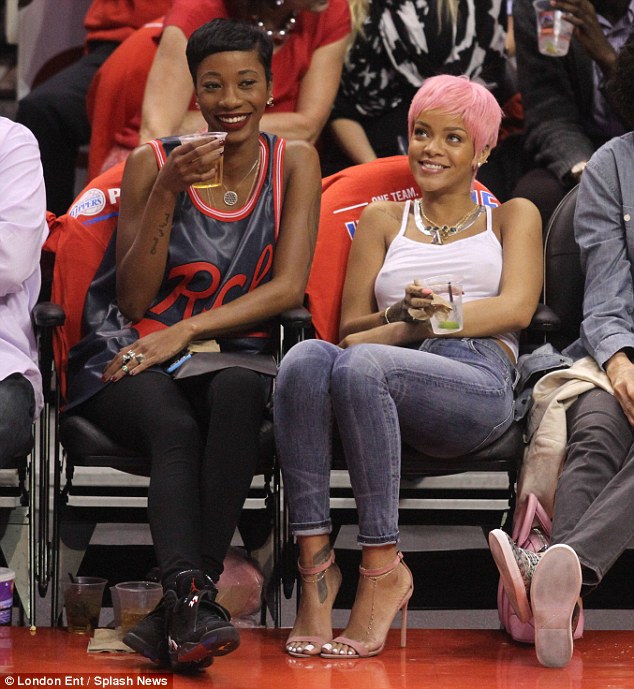 Rihanna color coordinates in pink for the Clippers vs. Thunder game at the Staples Center in Los Angeles, May 15, 2014
Do you think the hair is real?
My first thought was: no. But then again, that's Rihanna and she has done lots of things to her hair before so it could be real. Of course, my suspicions were confirmed when Rihanna tweeted, "Wiggin' out! We raided Nicki Minaj's wig closet for the summer! Bad gals just wanna have fun!".
That said, you have to hand it to RiRi because she was able to pull off the look with flying colors. She looked sexy in her pink-themed outfit and I love how she punctuated the look with sky-high ankle strap sandals — very glam.
Now on to the details of her outfit: Rihanna's pink bag is the Givenchy Lucrezia. You can find it at Barneys if you like it. Her simple but elegant pink suede sandals are from Manolo Blahnik — the "Chaos".
If you follow Rihanna closely, then you must already know that the popstar is quite fond of this particular sandal style from the label. She has the Chaos in practically every color you can think of.
Here's a look at the Chaos in nude patent. These strappies feature 4.25-inch-tall cigarette-thin heels, and single straps at the ankles and vamps. They're quite simple in silhouette, and may seem unexciting. However, it's because of the simplicity that they're such a hit. The classic design of these sandals makes them wearable with practically anything, so you get more mileage out of them.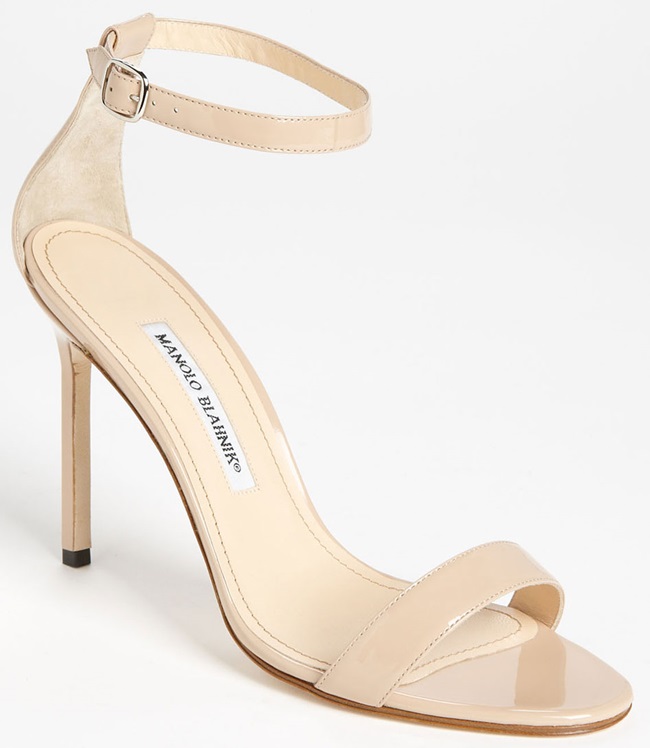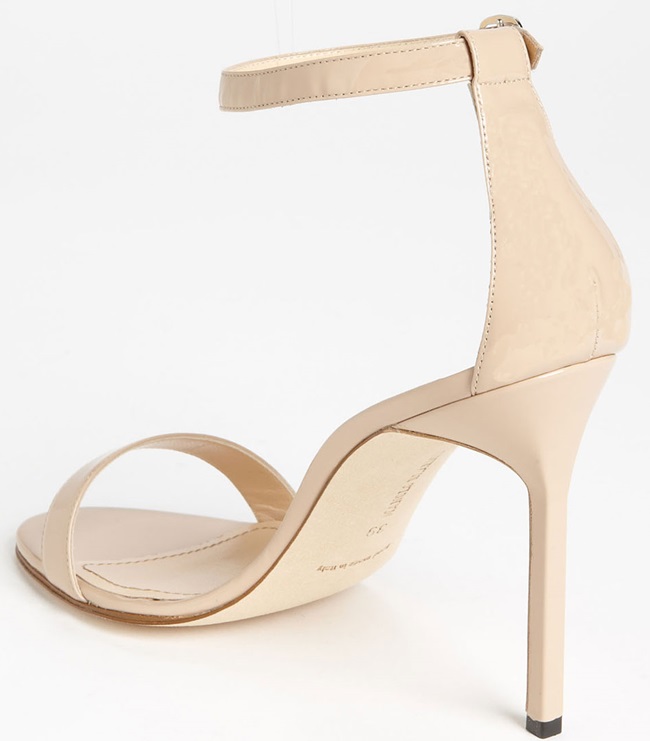 Manolo Blahnik Chaos Sandals in Nude Patent, $725
To own a pair of Rihanna's Chaos sandals from Manolo Blahnik, simply purchase one online. If you're on a budget, you can try the Carvela Kurt Geiger Glacier Sandals instead. They look similar in terms of silhouette.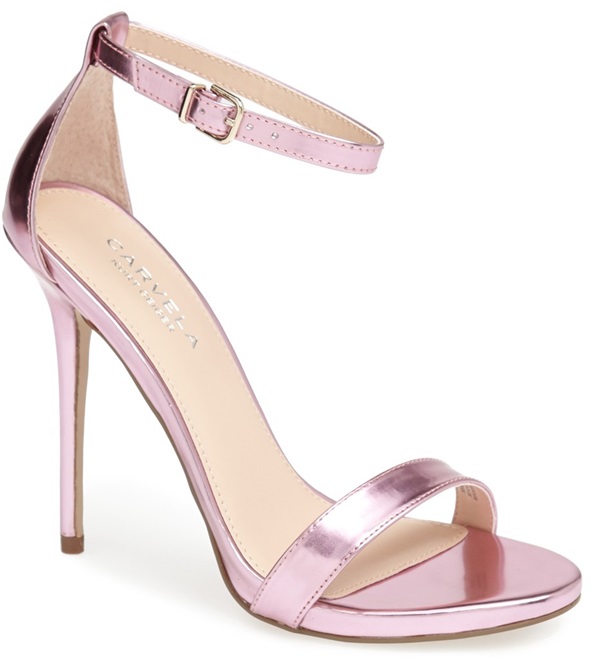 Carvela Kurt Geiger Glacier Sandals, $155
And if you're the type who can't walk in heels without platforms, then the solution is to grab these ankle-strap sandals from Chinese Laundry instead. The "Avenue" feature 5.25-inch-tall heels and 1.5-inch-thick platforms. No doubt, you'll be as tall as a tree in these shoes: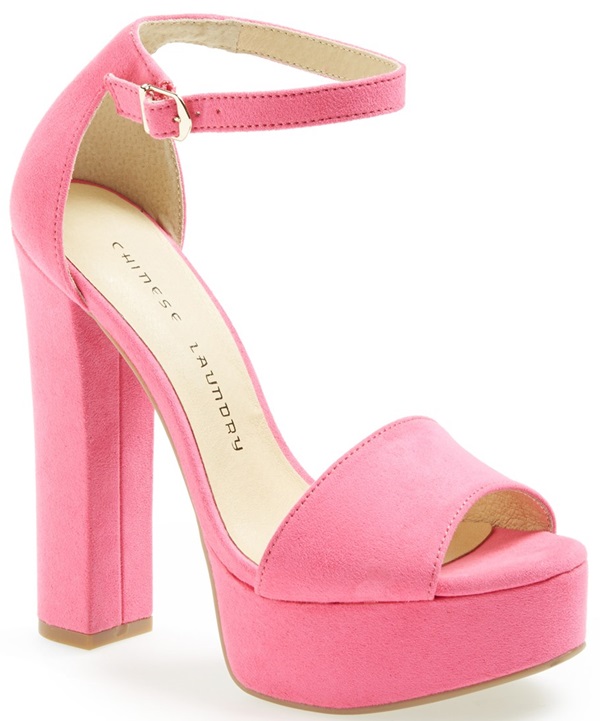 Chinese Laundry Avenue Sandals, $70