Rihanna just made headlines this week. The popstar attended the Balmain Fashion Show after-party in a fishnet bodysuit that was just plain see-through. Yes, you got that right, Rihanna bared her nipples for all the world to see. No, no no. She was not ashamed to show her girls. At all.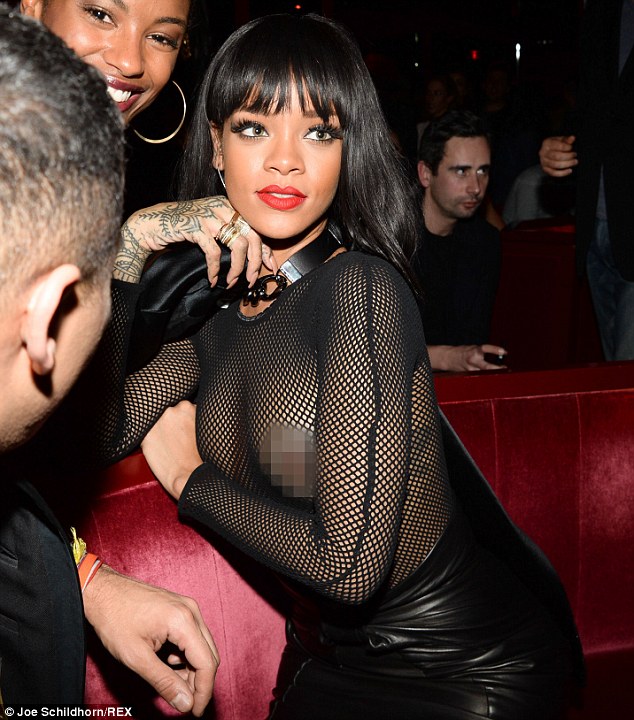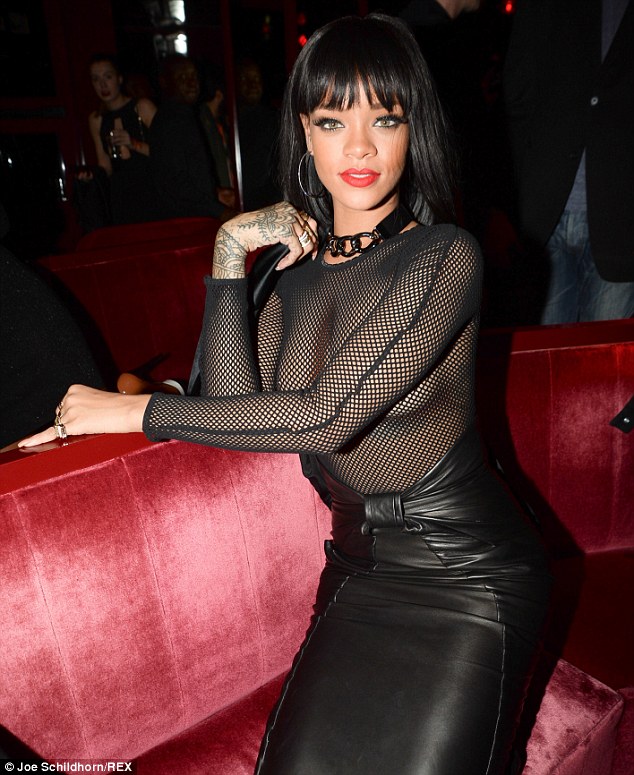 Rihanna flaunts her girls in a sheer fishnet bodysuit at the Balmain show after-party during Paris Fashion Week, February 27, 2014
I have to admit, I think she looks really hot here. Don't you?
She paired the sheer number with a high-waisted leather skirt. Unfortunately I couldn't find any picture of the heels she wore with the outfit.
Rihanna also attended the (fashion) show beforehand, but she was decked in another set of threads from Balmain for the front row appearance. It was a three-piece skirt ensemble in army green. And before you start thinking she wore a boring suit, don't. Rihanna looked far from corporate. Check out her sexiness below: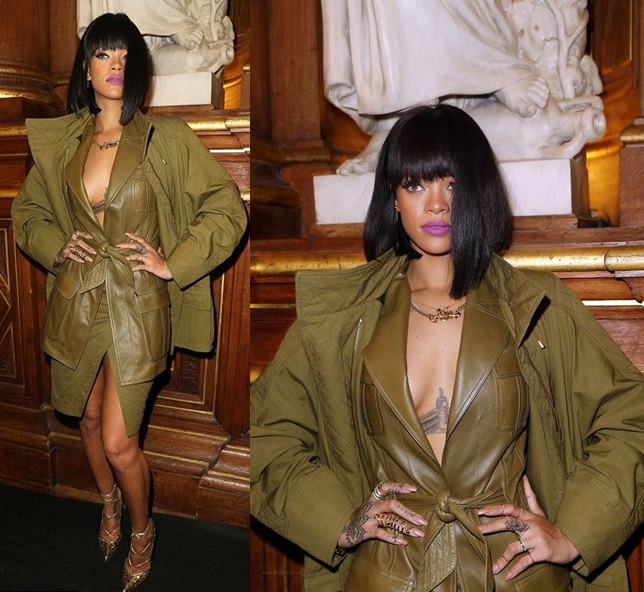 Rihanna wears a three-piece skirt ensemble from Balmain for the Balmain presentation during Paris Fashion Week, February 27, 2014
You know what?
I'm loving both looks, but I would have to say the green outfit is the winner. It's decent yet sexy and edgy. Plus, I sure did not miss those gold lace-up pumps she used to cap off the outfit. Now those are drop-dead exquisite. Would you agree?
I searched them online and found out they're from Christian Louboutin's spring 2014 collection (well, no wonder they look amazing!). They're called the "Impera". Here's a closer view of the pair in white, nude, and black.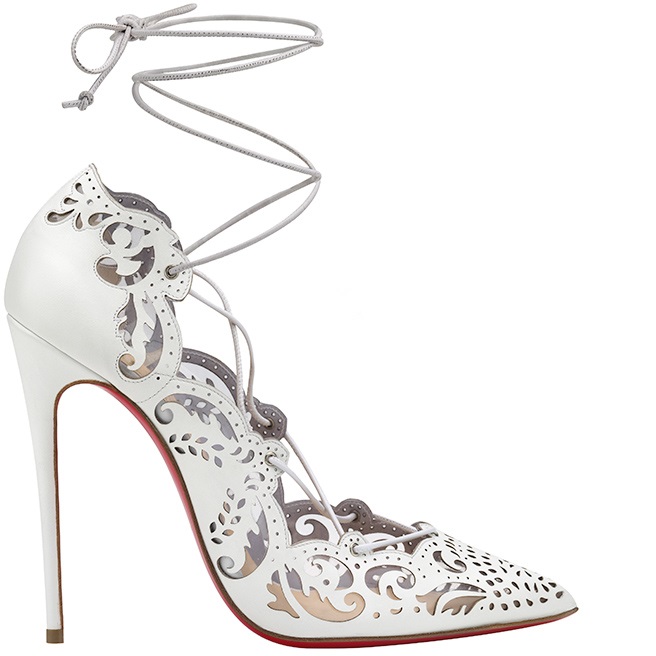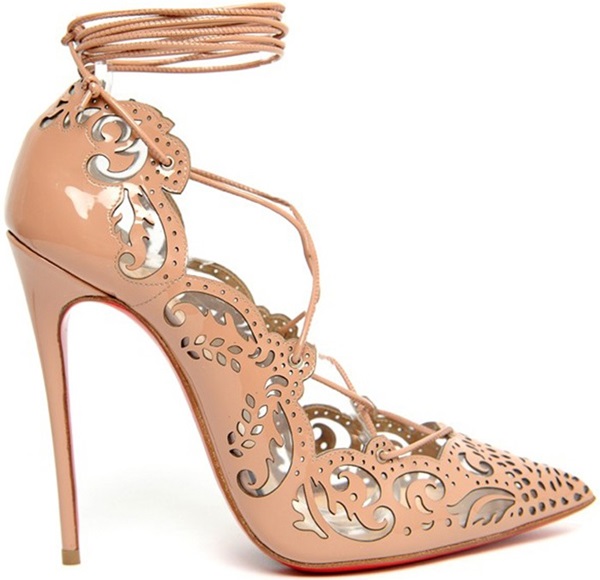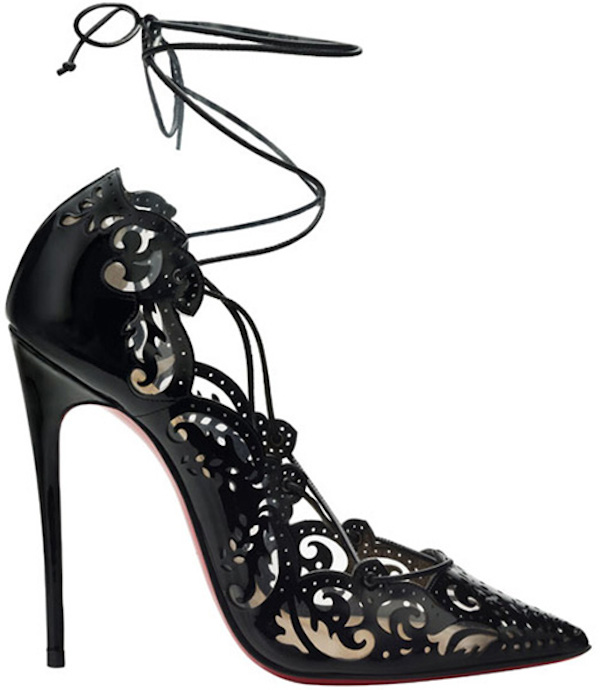 Christian Louboutin Impera Pumps, Spring 2014 Collection
Niiiiice.
These heels feature laser cutouts all over and delicate leather corset-like laces that you can wrap around your ankles. The stilts on these shoes are 120mm tall, or about 5 inches. That's pretty steep, I know. But if you're used to teetering in heels, I don't think that should cause a problem. Besides, what you will have to worry about is the price. Because I have a strong feeling that once these get released for pre-order, they will run close to $2000 (just a guess), or maybe more.
I'm not even going to bother considering purchasing a pair — and that's only because I know I won't have enough moolah to cover the cost — even if it goes on sale.
For the frugalistas at heart, I thought you might be interested in these really gorgeous substitutes I found from Schutz. These are not pumps, but sandals. However, the "look" is there, and a pair will only cost you a manageable $200, which is what really counts.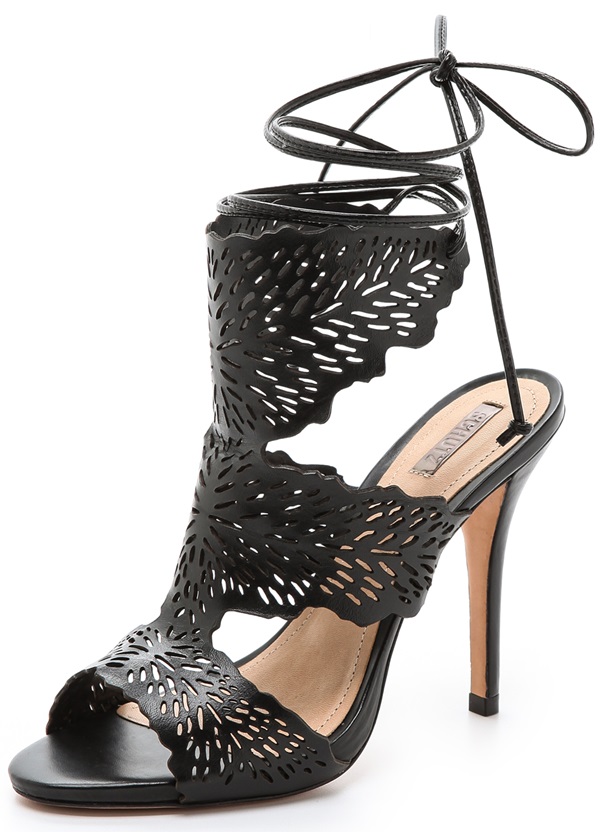 Schutz Garoa Ankle Wrap Laser Cut Sandals, $200