I'm beginning to think Rihanna looks her best with black hair. I don't know what her real hair color is, but I think she should stick to black — and in particular, to the hairstyle that she has now. It's very reminiscent of Cleopatra, only, with less sharp fringes. The cut is edgy, sexy, and modern all at once, and it really brings out the color of her beautiful skin.
Recently (during President's Day), the singer was spotted sporting her new look with a simple but stunning white frock while shopping at Moncler in Beverly Hills. She paired the dress with gold extras and some gold studded espadrilles. The combination was so perfect I couldn't stop staring. Gilded glamour would be how I'd like to label Rihanna's look that day. Check it out below.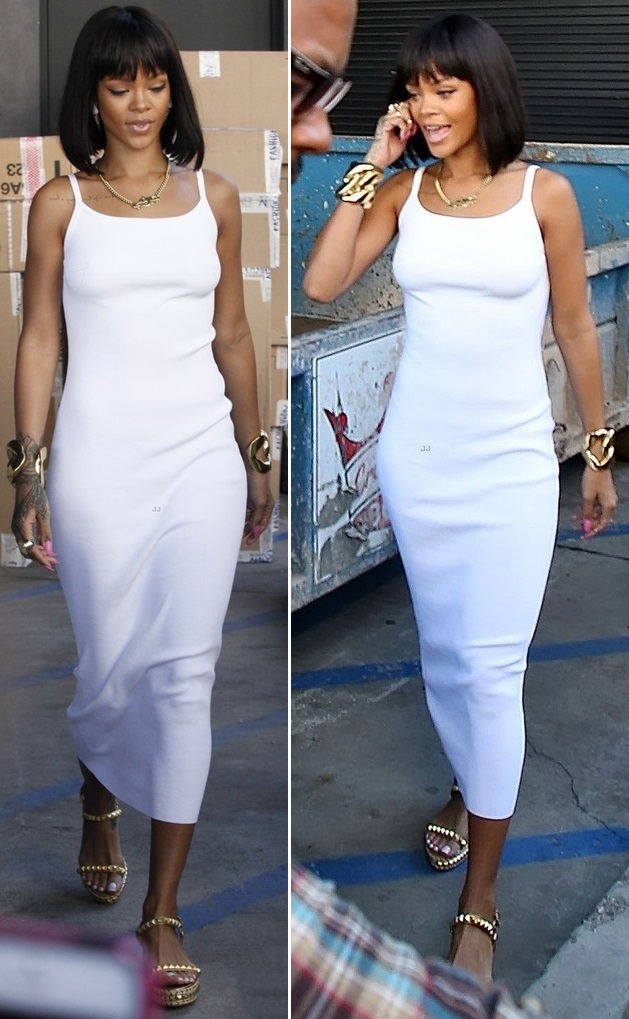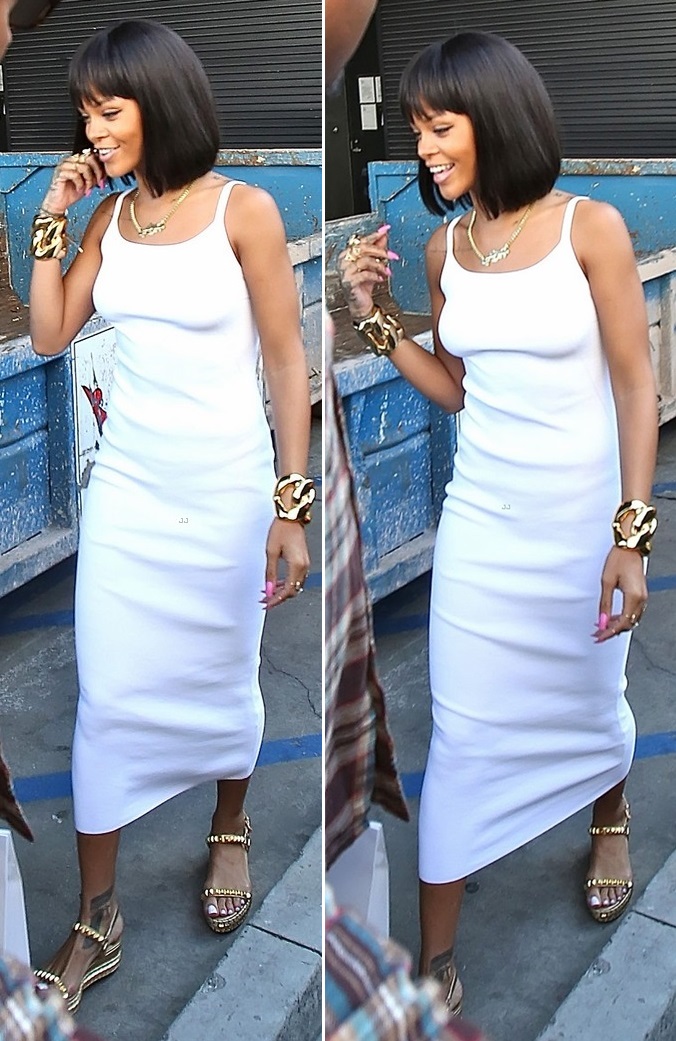 Rihanna exits through the back of the store to avoid the paparazzi, February 17, 2014
Well? What do you think? Doesn't she look amazing?
White and gold really look gorgeous together, and Rihanna demonstrated the mix so flawlessly. I also couldn't help but notice the studded gold espadrilles she wore. They were casual yet dressy, thanks to the metallic sheen. I looked them up and found out they're actually from Christian Louboutin — the Cataclou platforms
The Cataclou platforms come in several colors like nude, black, silver, and gold. They feature 1.25-inch thick wedge heels and inch-thick platforms. The bottom of the shoes are crafted with studs, and so are the straps that encase the feet. They're the perfect walking sandals to wear this coming summer because they're really comfy. That is, of course, if you can afford the price tag attached.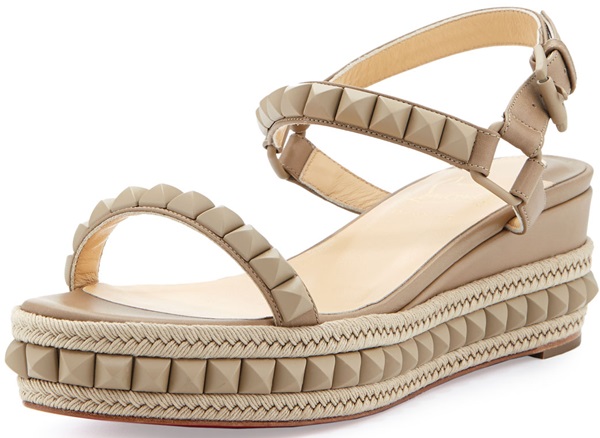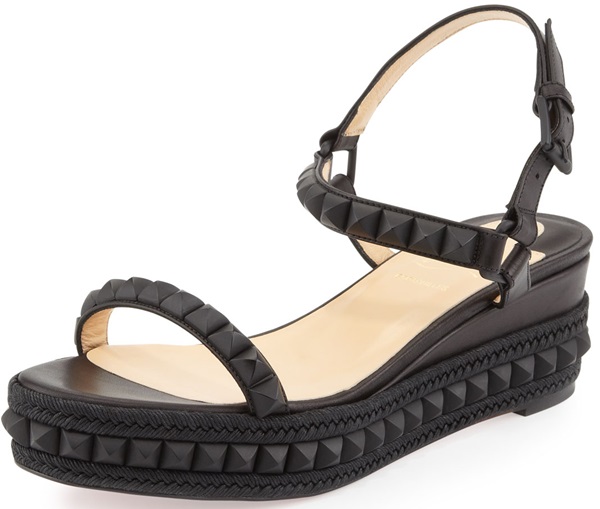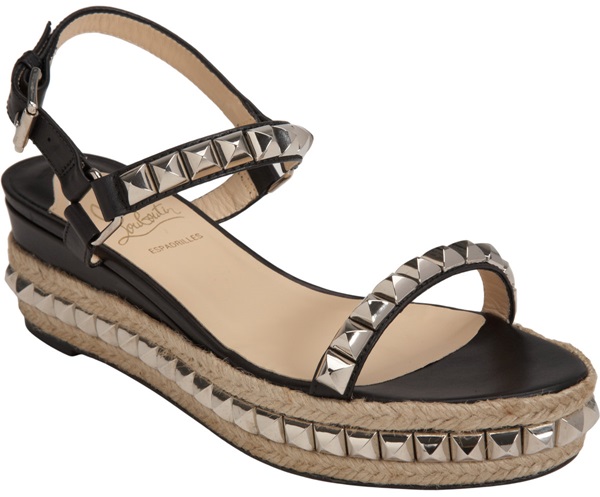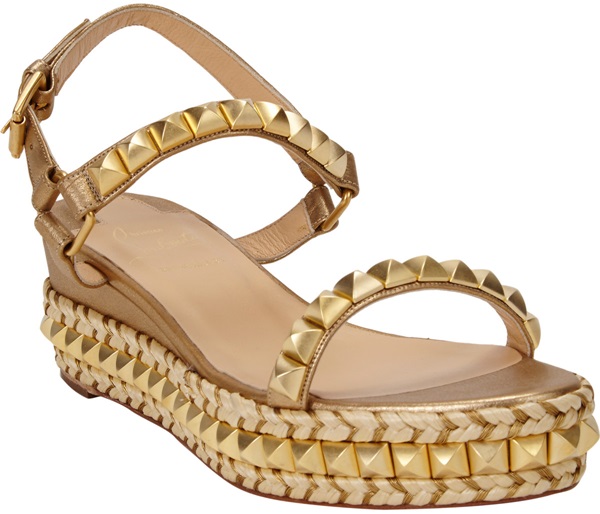 Christian Louboutin Cataclou Platform Sandals, $695
A pair will cost you a hefty $695. You can easily find them online if you want to get your hands on them. There are also much higher versions available with 140mm wedge heels on them. Strangely, they cost just about the same as the lower ones on Rihanna.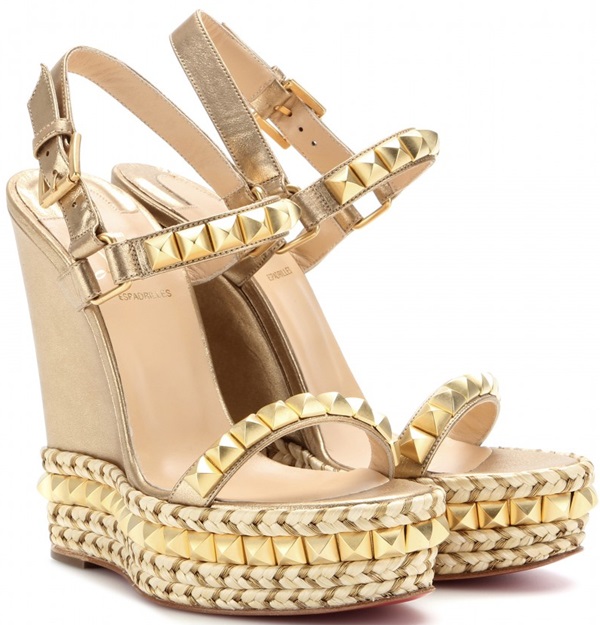 Christian Louboutin Cataclou 140mm Wedge Espadrilles, $695
If you're used to shelling out lots of moolah for designer kicks, just head over to Barneys to score the Cataclou platforms. Another great alternative to try that will cost you a little less would be this pair from Michael Kors: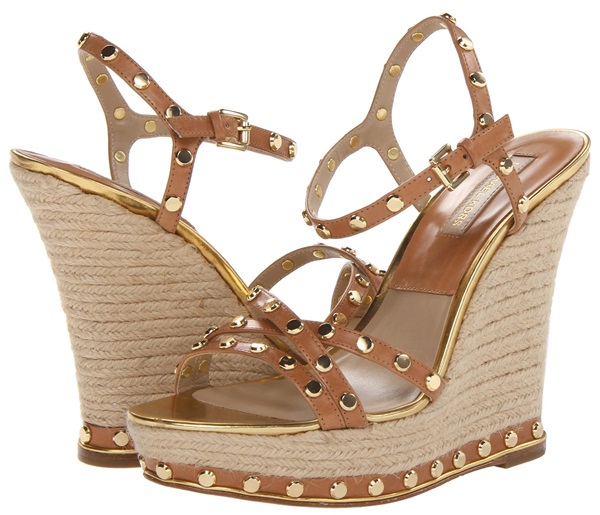 Michael Kors Shea Espadrilles, $450