You can't put a good girl down. Rihanna — no matter how many people bash her for her extreme fashion sense — will always come out on top. Sure, she can be indecent at times (well, maybe a lot of times), but that's her choice. Besides, you have to admit, even when she wears risqué outfits, she looks good. She's like a chameleon. She can look polished, sweet, glam, edgy, laid-back, tomboy-chic, sporty, and even trashy. The way she dresses is a conscious choice on her part. Some say that's what makes her a fashion icon, I say she's just like any other girl who likes to dress up and experiment with her style.
On Thursday, Ri-Ri was once again seen flaunting a lot of skin while out and about in New York. Her outfit for the day consisted of light denim cutoffs and a printed crop top. She finished the mix with a long blue kimono, an exotic-skin purse, and some nude ankle-strap flat sandals. It was a simple and casual look meant to highlight her legs and toned tummy.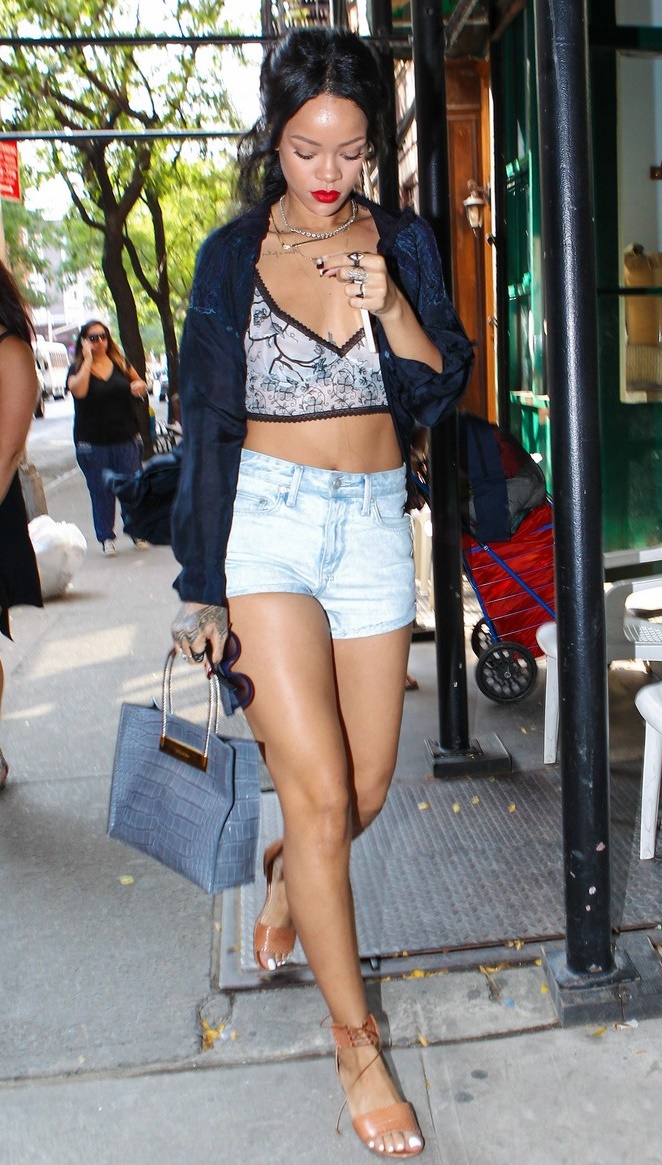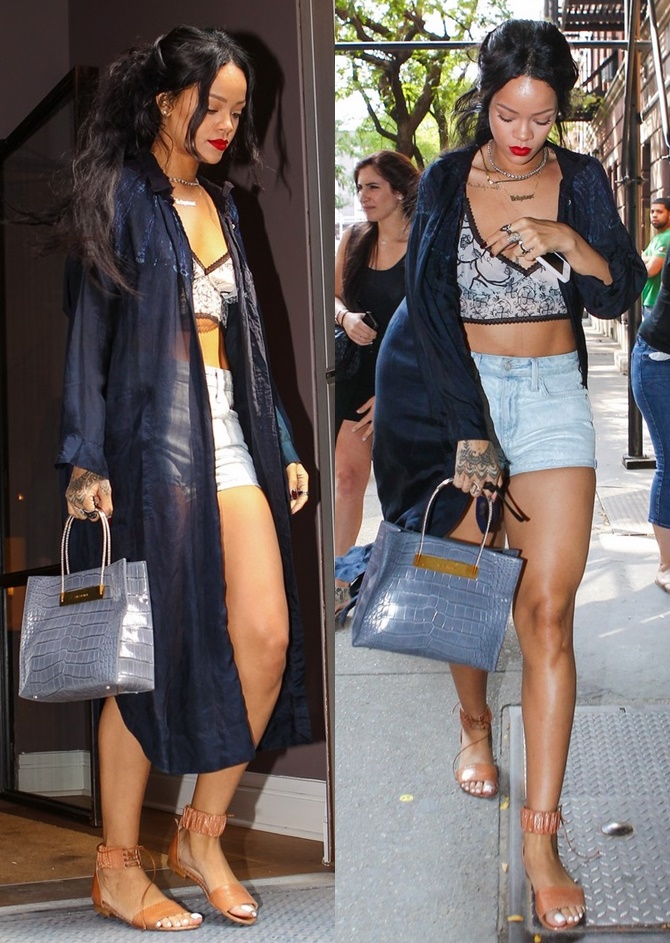 Rihanna steps out in another skimpy outfit as she hunts for a new apartment in New York City on Thursday, August 21, 2014
How do you like Rihanna's latest street style? If you were to give this particular look a score, what number will you give?
I personally think she looks nice. Yes, it's a bit sexy, but she's a daring girl. I actually like the mix of textures and colors she put together here. It's an interesting combination. I'm also quite intrigued by her flat sandals. They feature details that are unique for such a pair, like shirred ankle cuffs that happen to feature lace-up closures. Any idea where she scored her shoes?
I tried locating them online but couldn't find any leads. But if stealing Ri-Ri's style is what you're after, what I can give you are these textured ankle-wrap sandals instead. I think these are good enough substitutes  to consider. Pair your choice of sandals with denim cutoffs, a crop top, and a kimono, then voila! You're done!
Rachel Zoe Gracie Sandals, $234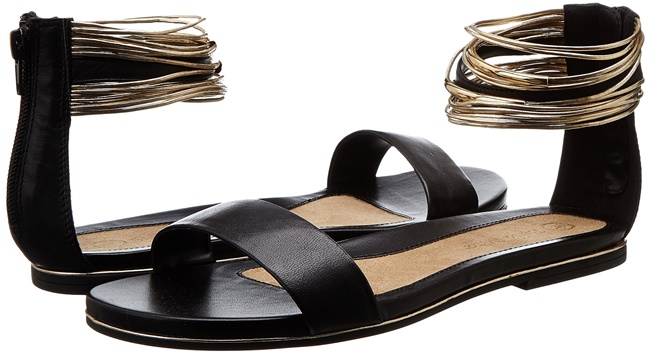 Belle Vita Shavon Sandals, $70