I'm so used to seeing Rihanna show a lot of skin that to finally find her completely covered up is actually newsworthy. The famous popstar was spotted grabbing lunch with a friend in West Hollywood on Tuesday, and for the occasion, she was actually dressed decently.
Ri-Ri wore something expected yet also unexpected — matching pinstriped separates that included loose trousers and an equally slouchy top. She kept her hair neat in a pony tail, and teamed the ensemble with a black top handle and some nude oxford lace-ups. The getup was very boy-meets-girl, though it also made her look like she was in her pajamas.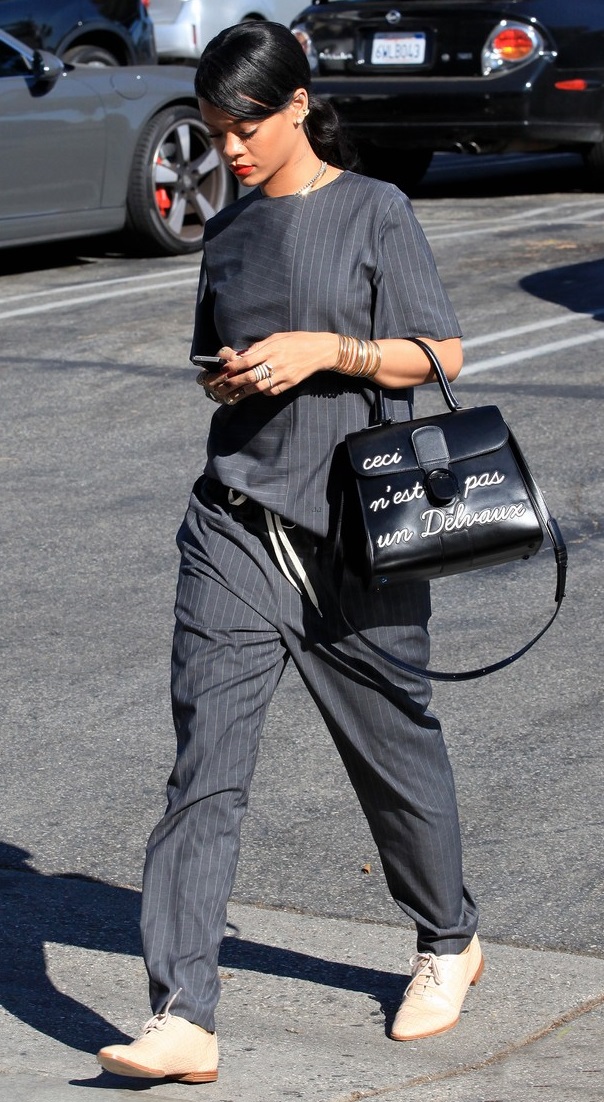 Rihanna heads to a lunch date with a friend in West Hollywood, California, on August 12, 2014
How do you like Rihanna's latest street style?
I like the outfit. It's an interesting way to wear pinstripes, a pattern that is usually associated with suits. Admittedly, I am a sucker for oxfords and menswear-inspired shoes (and dressing,in general), so the pairing Rihanna put together here is a win for me. In fact, I wouldn't mind wearing the whole attire. The only difference is I'll probably fold up the track pants so I can show my lady ankles.
Rihanna's top and trousers are from Alexander Wang. The top has a boxy silhouette while the pants feature a drawstring-detailed waist band. Buying both will cost you over $1000: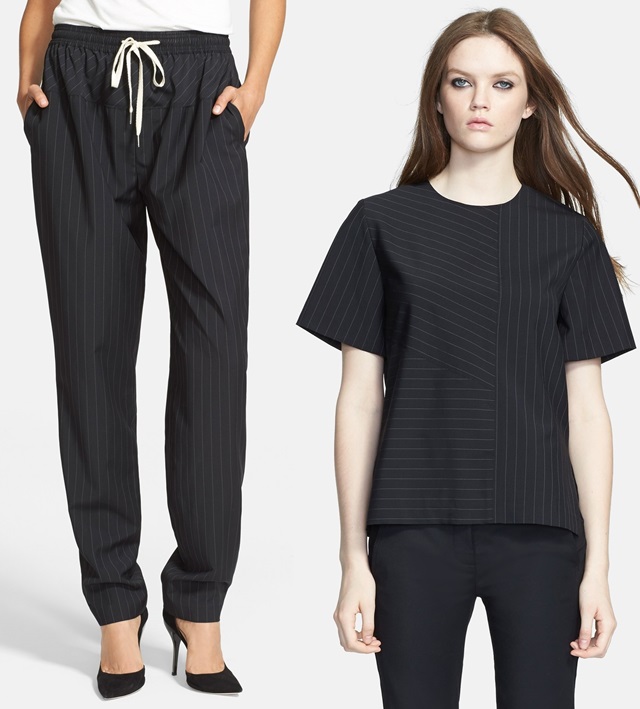 Alexander Wang Pinstripe Track Pants, $550 / Alexander Wang Pinstripe Boxy Top, $495
I couldn't find any details on Rihanna's oxford shoes, but here's a similar pair that will work great as a substitute if you're thinking of stealing Ri-Ri's tomboy chic style. These shoes are from a brand called Rollie, and feature similar "exotic-skin" uppers done in a light beige color, just like Rihanna's comfy lace-ups: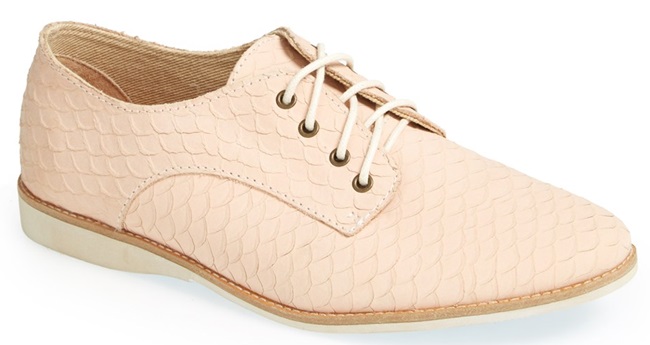 Rollie Derby Oxfords, $100