When you're grocery shopping, what outfit do you wear?
Usually, I make sure I'm in something comfortable, especially the shoes. I don't like walking in high heels while lugging grocery bags to the car. I'm sure you feel the same way too, yes?
Turns out, Reese Witherspoon is just like us. Being a mom and a wife, the actress regularly visits the Whole Foods store in Brentwood to replenish her supplies. Early this week (Monday, April 28), she was spotted doing the usual grocery run while decked in a a rather ordinary outfit. Reese wore a dark blue cardi over a tank top and a short printed skirt.
The look was no doubt comfortable, but it was also unexciting. Thankfully, she glammed it up a little by wearing gold ankle-cuff flat sandals. The shoes were a surprise, but they did a great job at polishing her look. Check out Reese below then tell me if you agree:
Reese Witherspoon shops at Whole Foods in Brentwood, California, April 28, 2014
Well, any thoughts? What do you think of Reese's grocery run outfit? Better yet, what can you say about her grocery-run shoes?
The whole attire is so-so. But the sandals look fly, yes?
Paired with something else, like a mini dress or a cropped jumpsuit, I think they will look even better. The gleaming gold material is what makes those sandals fancy. I also love the large buckles on the wide ankle straps.
If you're interested to know where Reese scored her fine footwear, that would be Rachel Zoe. On her are the "Gabi". They feature double bands at the front, wide ankle straps with gold hardware, and zipper closures at the back for ease of wear. Here's a closer look at the pair: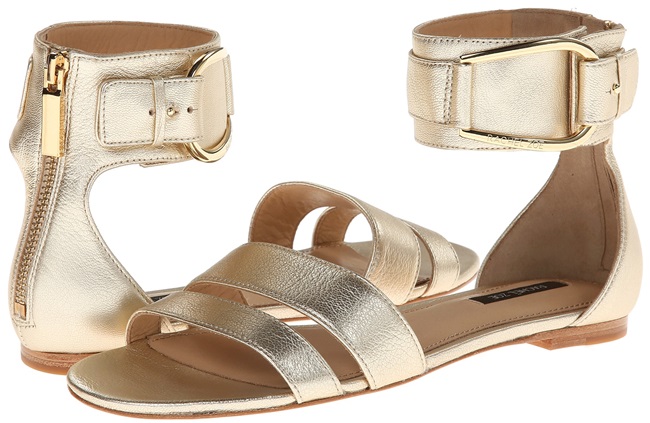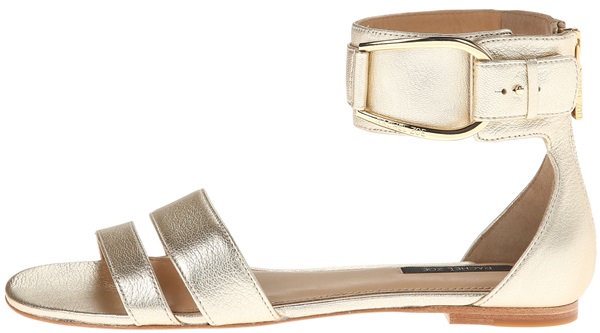 Rachel Zoe Gabi Sandals, $235
Do you like what you see?
The Gabi also come in other renditions — textured black snake print, metallic pewter, and rose gold (see below). Which color do you fancy? I think gold is the most flattering, but the textured black variant looks fierce too.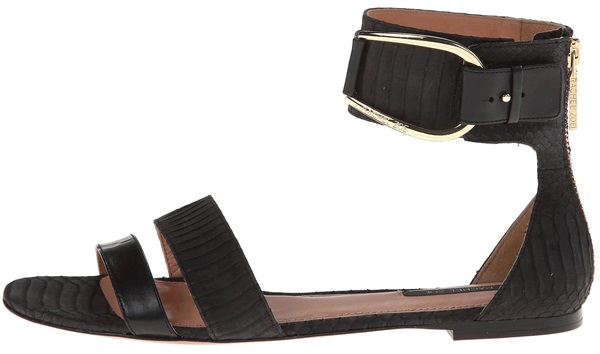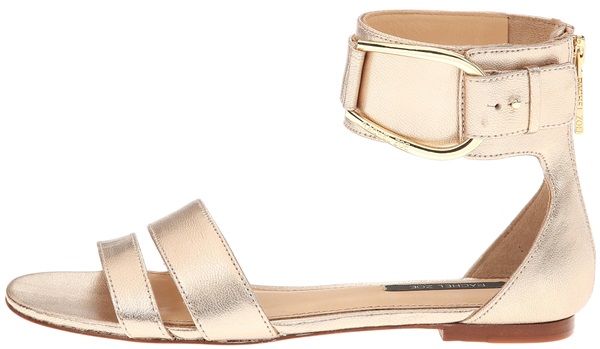 Rachel Zoe Gabi Sandals in Black, Inox, and Rose Gold, $235