Reese Witherspoon's obsession with ankle-strap sandals continues. Recently, the actress was seen out and about in Pacific Palisades, California, while sporting a really cute pair of open-toe ankle-strap flats. They were red and they were fashioned with starfish-shaped vamps at the front. The sandals looked really quirky, and even complemented Reese's high-waist shorts and printed blouse. She finished the ensemble with a chunky gold watch and some dark eyewear.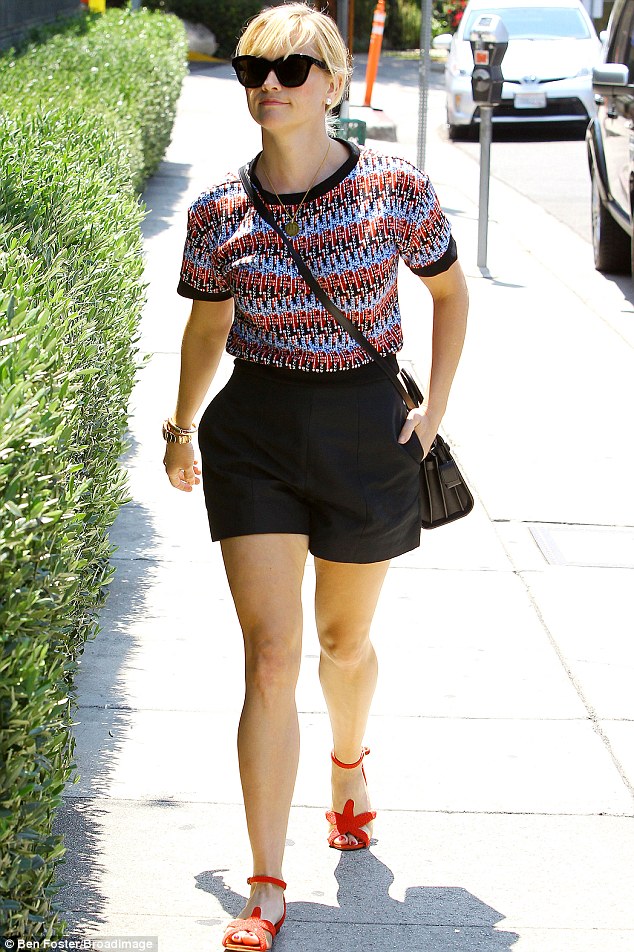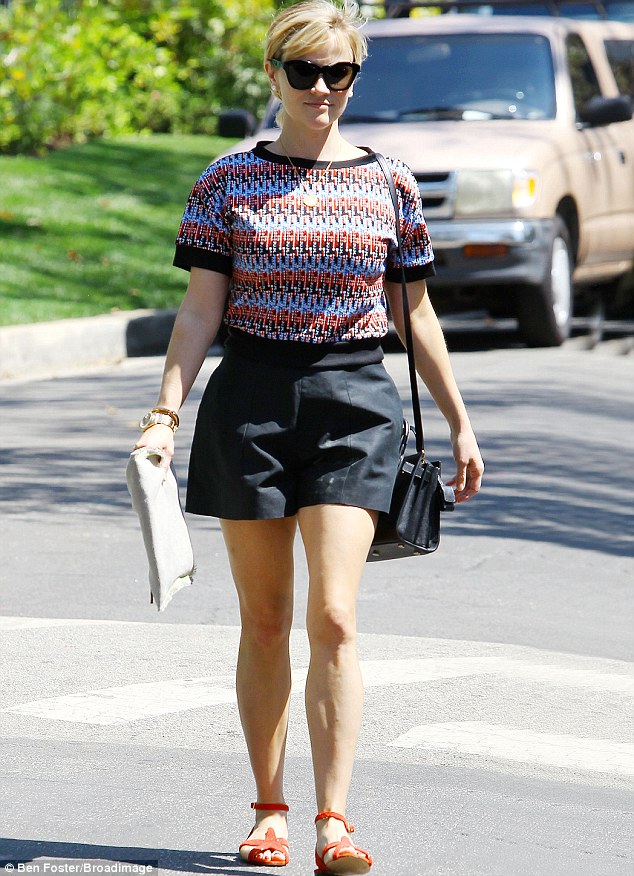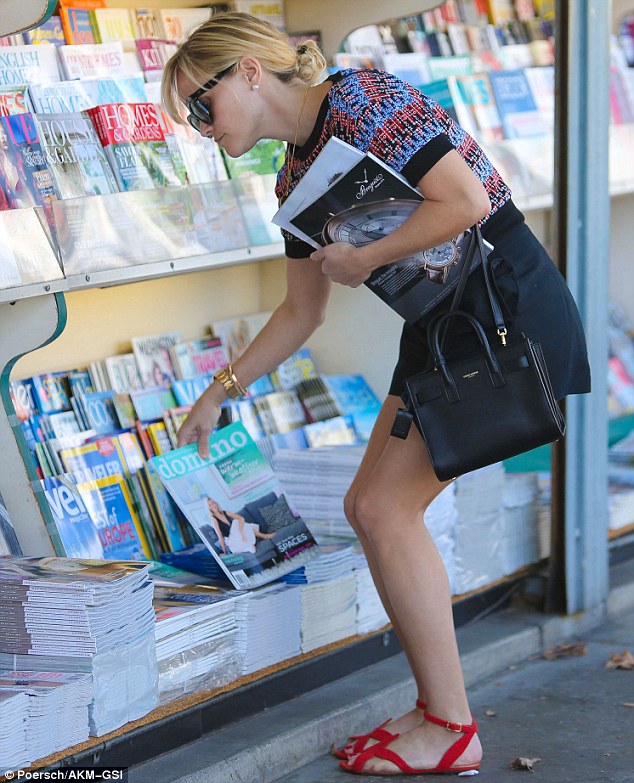 Reese Witherspoon seen out and about in Pacific Palisades, California, on August 6, 2014
Reese's post-baby body may not be as perfect as, say, Megan Fox's post-baby figure, but the actress sure has style. She also knows how to dress for her body type, which is why she always looks good, even when off-duty.
The outfit she put together here is simple and straightforward, but it's perfect for the activity. Besides, I love how she actually teamed the separates with quirky red starfish-shaped sandals. It's fun and it's unique.
Speaking of the pair, they're dubbed as "Sandy", a style from Charlotte Olympia's spring line-up. If you zoom into the sandals, the straps are actually decorated with extremely tiny beads all over. There are mesh insets at the vamps in order to keep the toes in place, while the wrap-around ankle straps keep the whole feet from slipping off.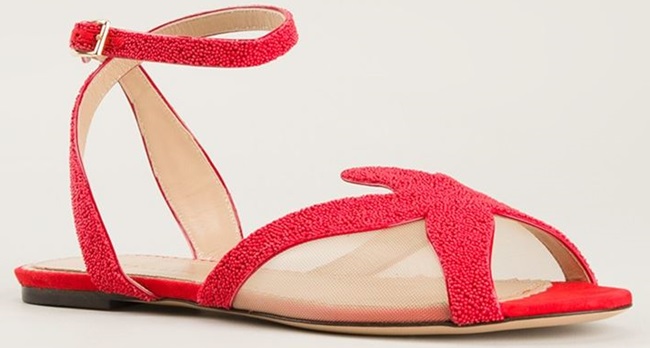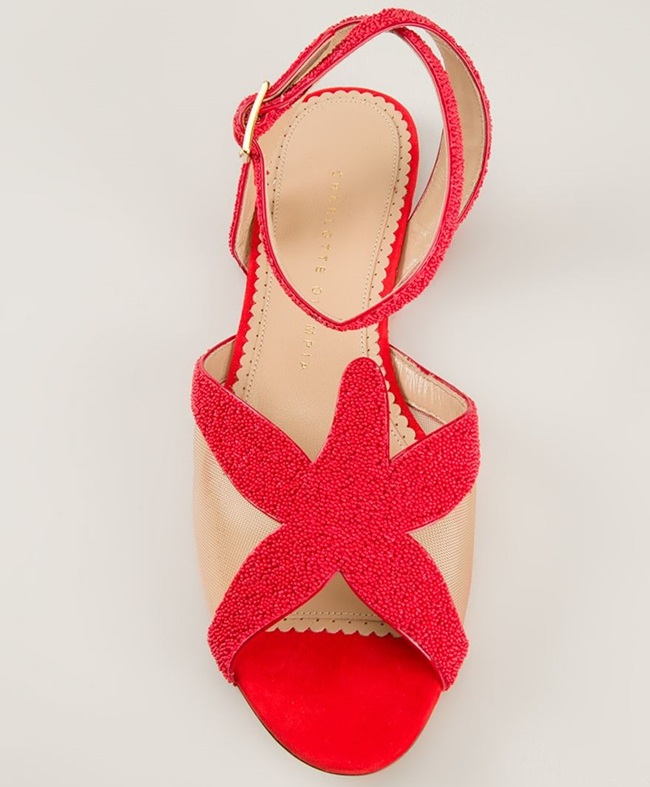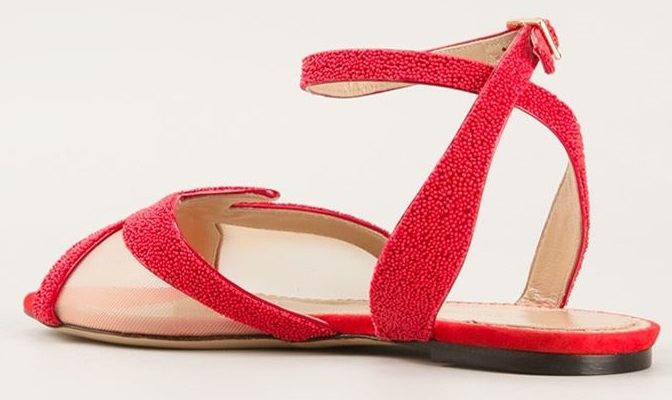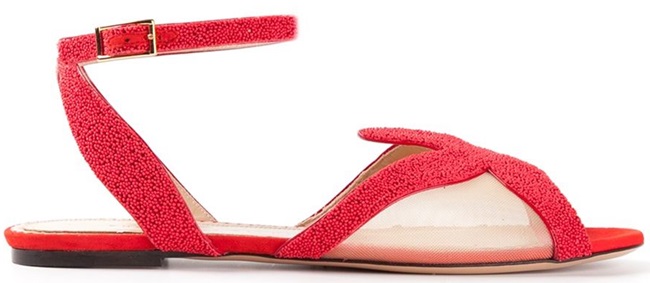 Charlotte Olympia Sandy Flat Sandals,$695
Would you like a pair?
A black variant is actually on sale at the moment, in case you're interested. What was once $695 can now be purchased for much less at $312: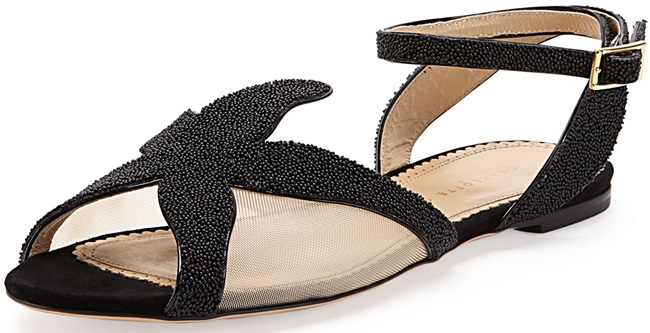 Charlotte Olympia Sandy Sandals in Black, $312 (was $695)
For those on a budget, I'm sorry I couldn't find anything similar. But if it's the starfish detail you like, you can try these sandals from Skechers instead. While these come in an easy slip-on thong design, the straps on these flats follow a starfish silhouette and they're also beaded. And because they're flat, they're also great for walking around.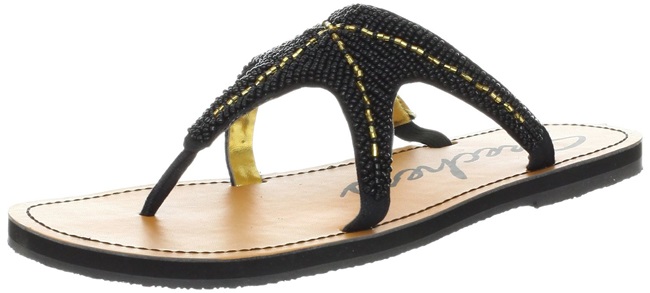 Skechers Beachcombers Sandals, $32 (was $40)