Sarah Jessica Parker's SJP shoe line has a new celebrity fan — Reese Witherspoon. The actress recently tweeted "Oh @sarahjessicaparker I love you and now I love your shoes. #sjp#bluesuedeshoes". And with it was a picture of her new blue suede sandals from the SJP collection. Reese was also spotted wearing the heels with a tweed jacket and blue skinnies while out and about in Beverly Hills last week. Check out how she styled the shoes, then tell me what you think: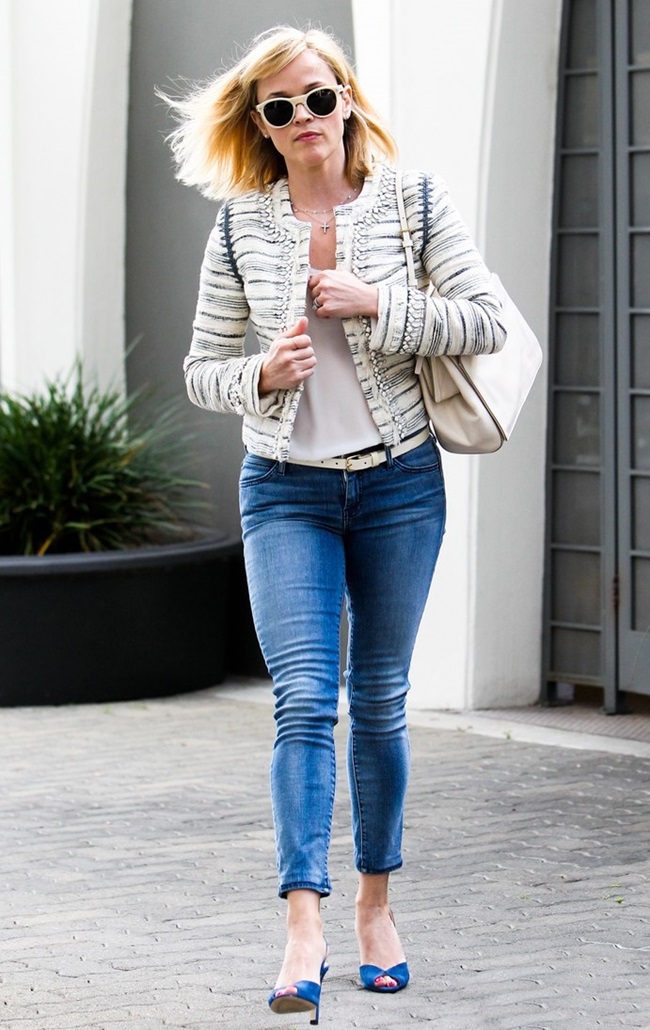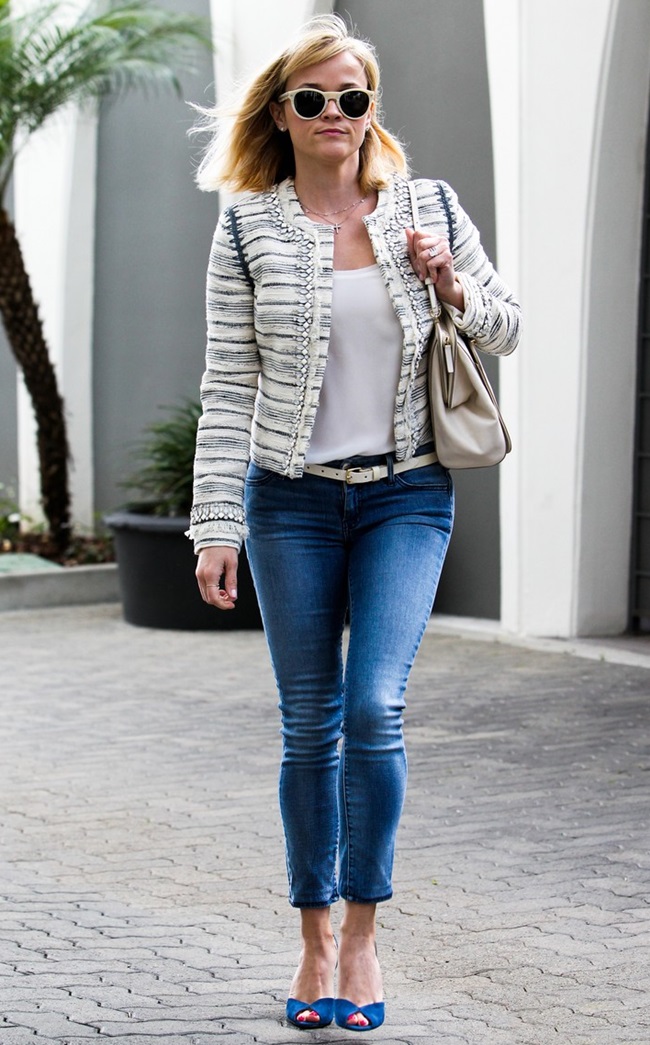 Reese Witherspoon exits an office building in Beverly Hills while wearing her blue SJP sandals, March 27, 2014
Well, what do you think of the mix she put together? I think she looks fabulous. Feminine, elegant, and perfectly stylish. Would you agree?
Reese's SJP sandals are called the "Slim". They're Nordstrom exclusives, so you can only find them on the retailer's website, or at one of their physical stores. The Slim are a pair of really dainty slingback sandals crafted from blue suede leather material. What makes these shoes distinctly SJP and unique are the bow-shaped vamps. They spell feminine with a capital F.
If you want your own pair of blue suede Slim sandals, simply head over to Nordstrom and order. Wear them with skirts, dresses, or even go casual with a pair of jeans a la Reese here: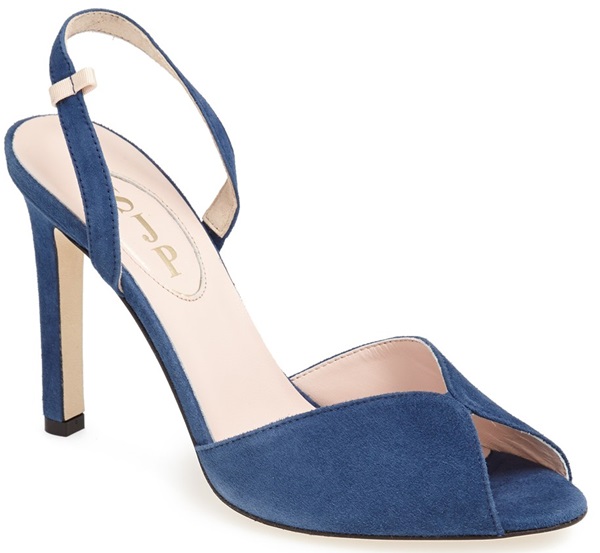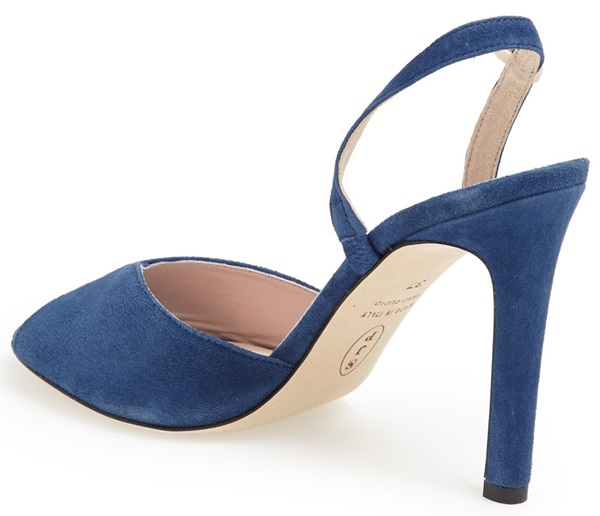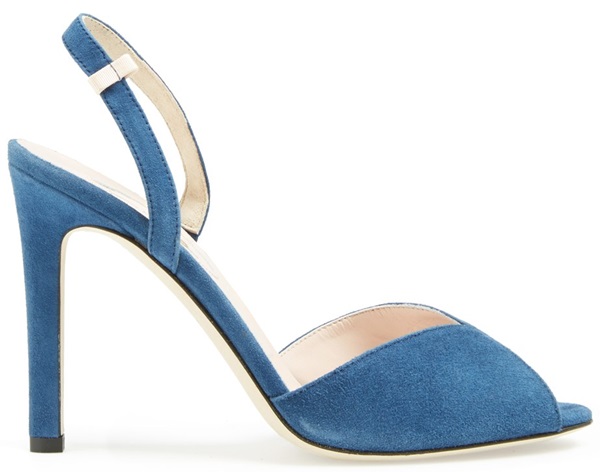 SJP by Sarah Jessica Parker Slim Sandals, $345