I think I can now relate to Reese Witherspoon on some level. I have the weird habit of buying things I like in multiple colors, and in some cases, multiples of the same color. My reason is simple. If it fits really well and it's a classic article, then I should have it in other colors in case I need it for a different "look" or outfit. Another reason is so that I have a back-up in case the original one wears out.
Do you have that habit too? Because it looks like Reese Witherspoon does.
The actress was spotted sporting two different colors of the same Alexander Wang Antonia sandals recently. The first pair was black, and she wore it while out having lunch with her mom. The second pair was white, and she wore it just last week, while heading to a business meeting in Beverly Hills.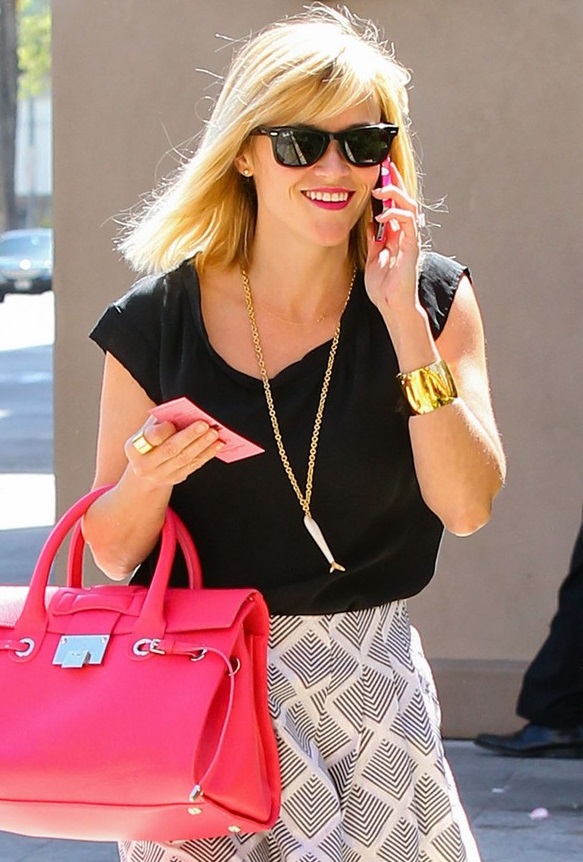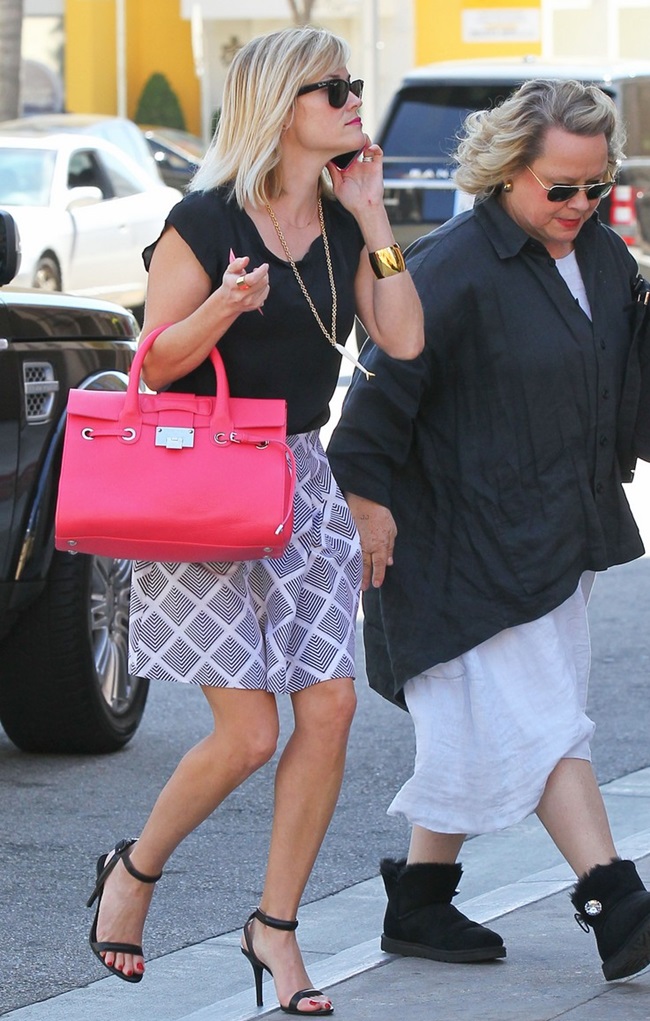 Reese Witherspoon grabs lunch with her mom in Beverly Hills, March 19, 2014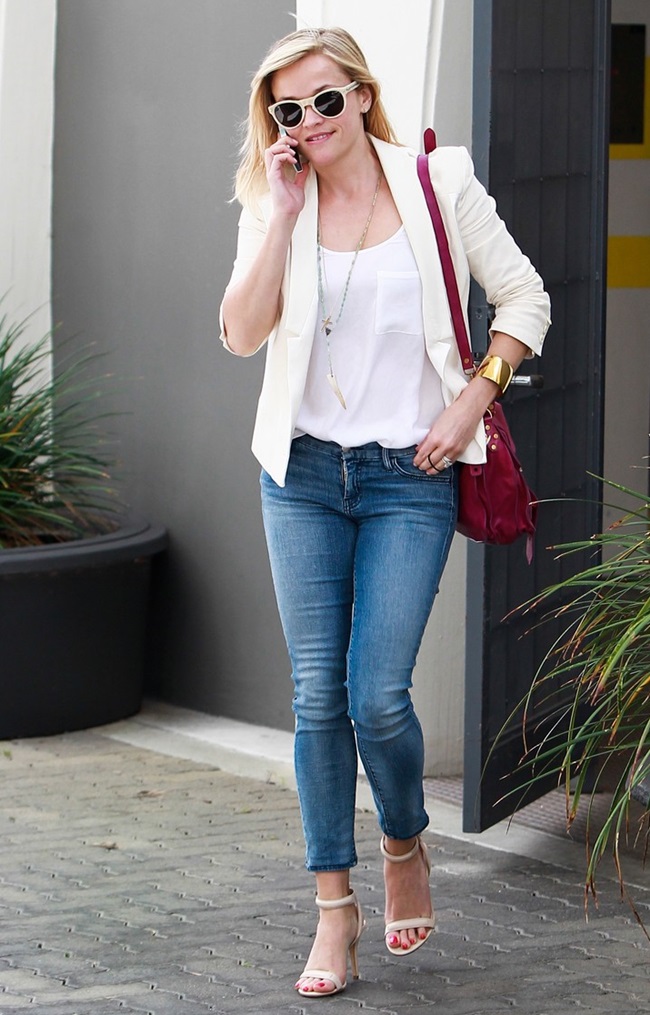 Reese Witherspoon exits an office building in Beverly Hills, March 28, 2014
I don't blame Reese. Alexander Wang's Antonia sandals are classic and beautiful. They're very timeless, yet offer a little bit of extra with their padded and quilted straps. Here's a closer look at those sandals for you. They come in black, white, red, blue, beige, blush, and textured black.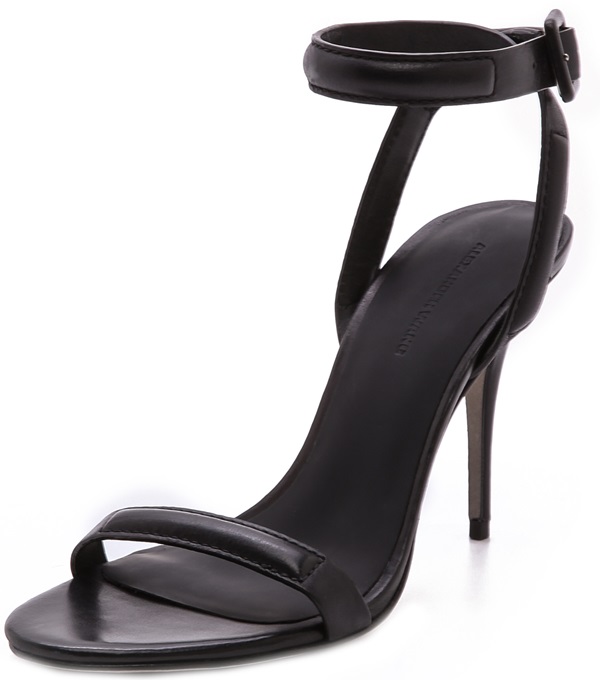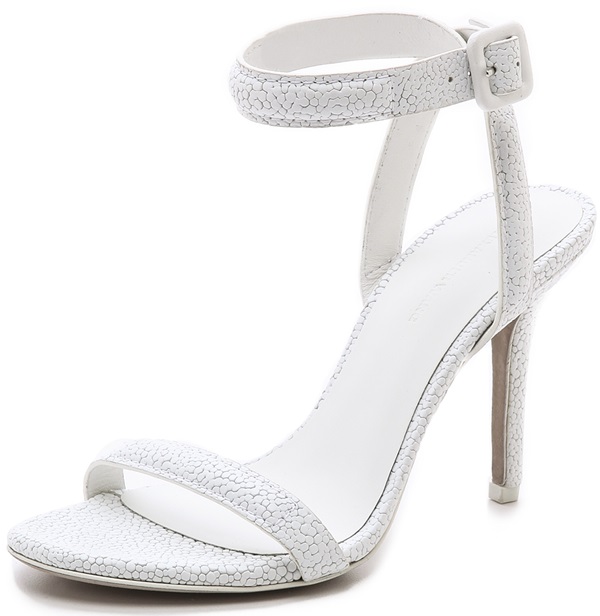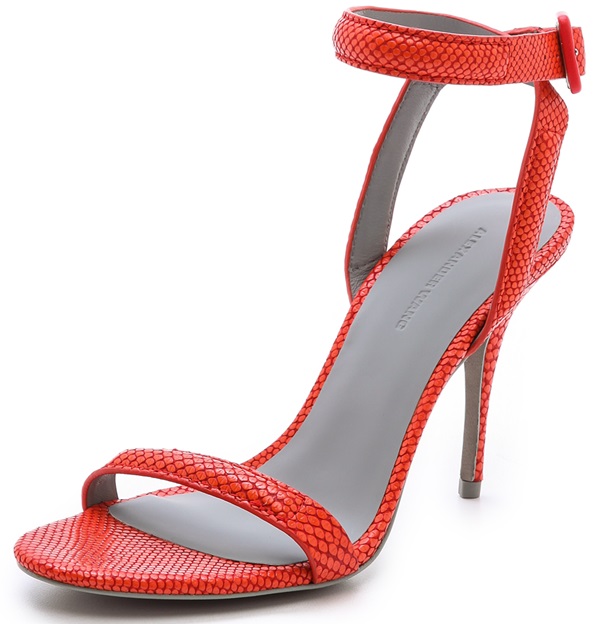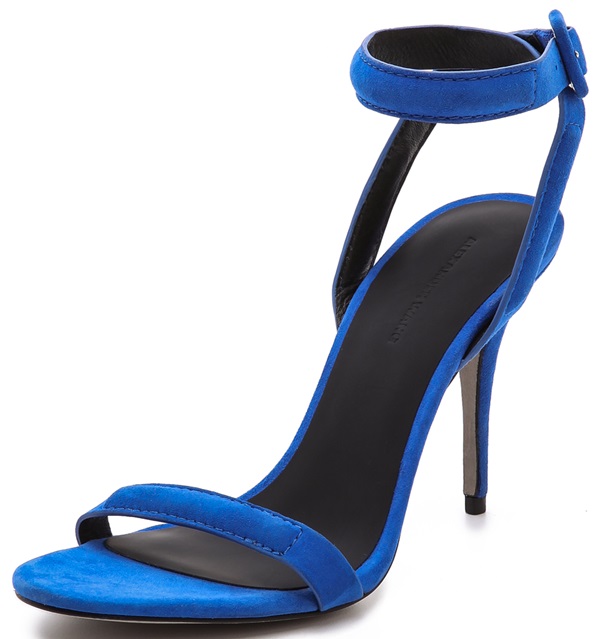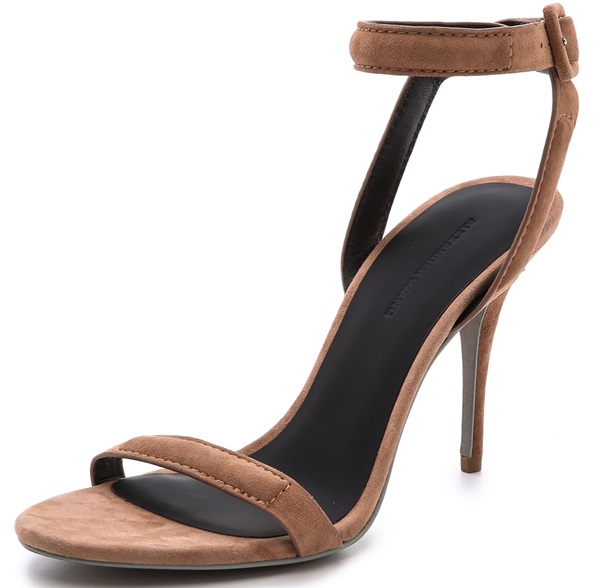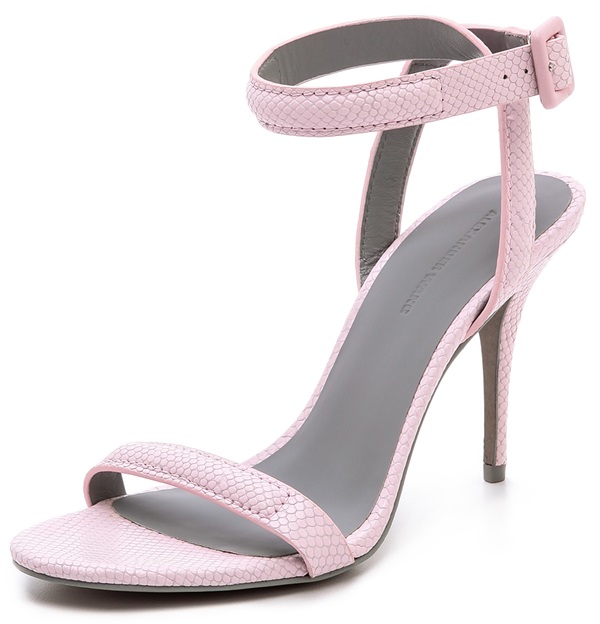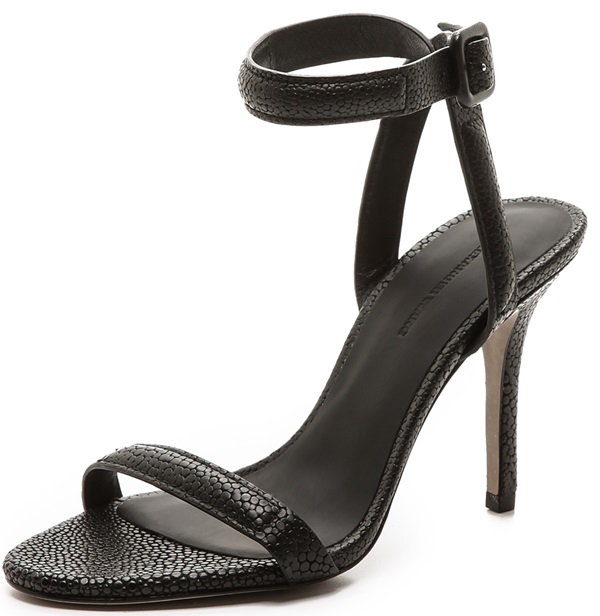 Alexander Wang Antonia Sandals in many colors, $475
Aside from the distinct quilted straps, these sandals also feature 4-inch tall heels. They're not cheap. Grabbing a pair will set you back $475, so if you do the math, Reese basically spent almost a thousand dollars for the two pairs that she owns.
Don't you just wish you could spend that much without batting an eyelash? I do. If you want to grab the Alexander Wang Antonia sandals, simply click on the button below. Which color do you fancy?