How do you dress up a pair of daisy dukes and make it look classy?
After all, they are daisy dukes — sexy denim shorts that simply spell casual. Well, why not take a cue from Hart of Dixie star, Rachel Bilson?
The actress was spotted out and about in LA last week while decked in a pair of super short denim cutoffs and a t-shirt. Yeah, sounds very casual and beachy indeed. But get this, she magically transformed the casual outfit into a dressier one by simply adding a few extras — a gorgeous lightweight coat from Banana Republic that you and I can easily score, and a pair of nude platform wedges that made her legs look like they would go on forever (now that's magic, considering the girl is barely 5′ 2″).
Check out Rachel's outfit to understand why everyone is talking about it: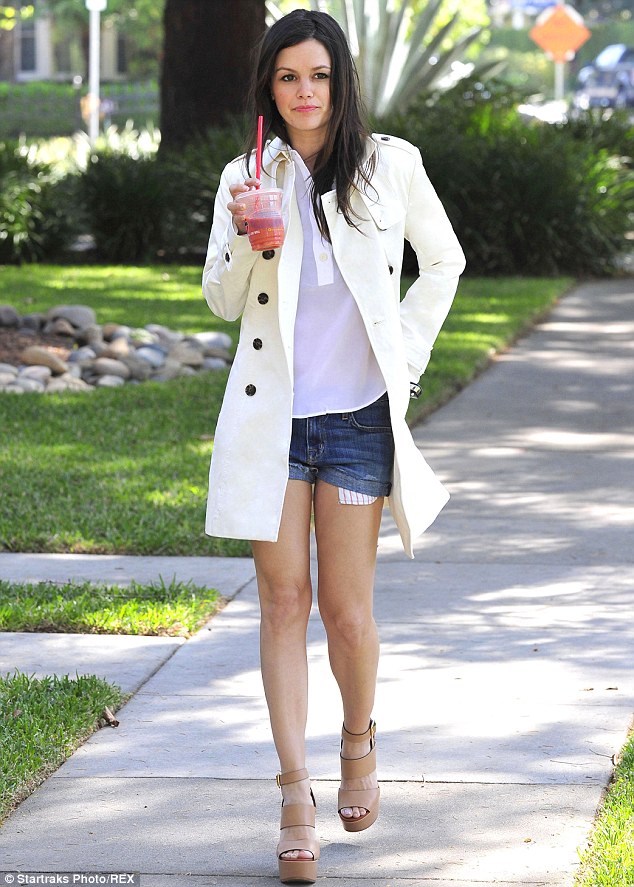 Rachel Bilson, out and about in Los Angeles, March 19, 2014
See.
The coat and the shoes made a huge difference. Just imagine how she would have looked had she worn a pair of flats. Probably not as head-turning, yes?
For those of you who are curious, Rachel's ultra flattering nude sandals are from Chloe. They're called the "Central", and they feature 5-inch tall wedge heels, 2-inch thick platforms, and thick Italian calf leather uppers. You can score a pair for yourself over at Nordstrom. They retail at a pricey $840. A black variant is also available for option: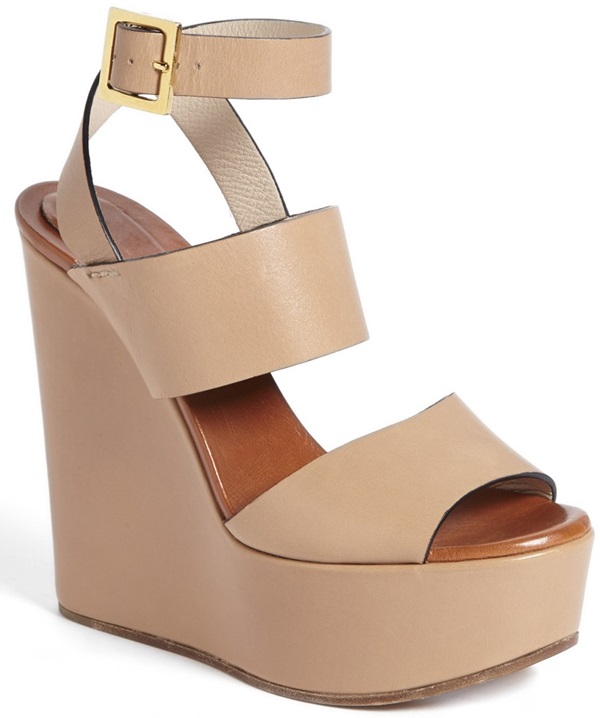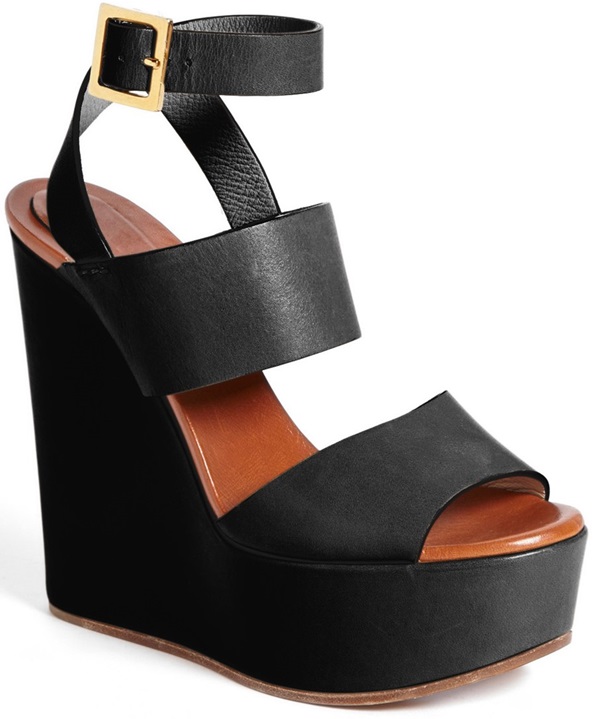 Chloe Central Wedge Sandals, $840
To steal Rachel's look, don't forget the other key item — that coat. As previously noted, it's from Banana Republic. If you have an extra $225 to spend away, feel free to grab it in your size. Wear it over a white tee and a pair of denim cutoffs (plus of course, the Chloe sandals) and you're all set!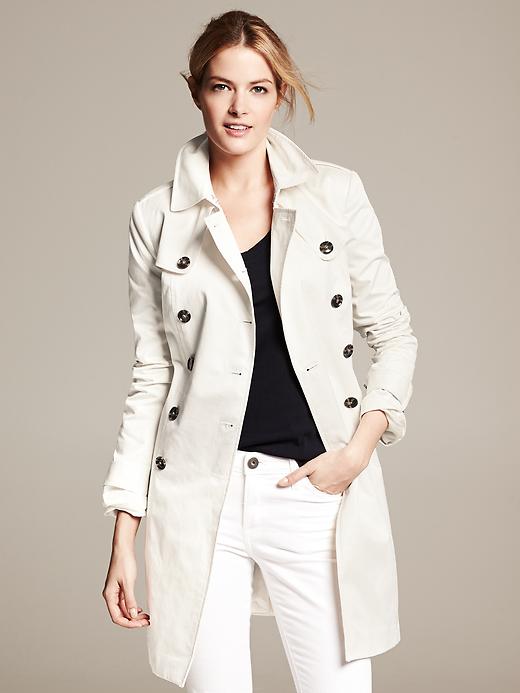 Banana Republic The New Classic Trench, $225